Peugeot 5008 Touring Active petrol 2013 review
What we like
Great value people mover
Drives like a sedan
Clever interior
What we don't
1.6 weak when laden
no steering wheel controls
Anonymous styling
What we like
Great value people mover
Drives like a sedan
Clever interior
What we don't
1.6 weak when laden
no steering wheel controls
Anonymous styling
I'm confused. We all know the mid-size commercial van was often transformed into a passenger-carrying people mover; and that the four-wheel drive wagon made way for the sport utility vehicle capable of toting up to seven occupants.
Now Peugeot claims to have created the 'people carrier', a new interpretation of the family wagon, which looks -- and behaves -- suspiciously like a people mover to me.
ENGINES

With a choice of 1.6-litre petrol or 2.0-litre diesel engine, both turbocharged, power is put to ground via a six-speed automatic transmission.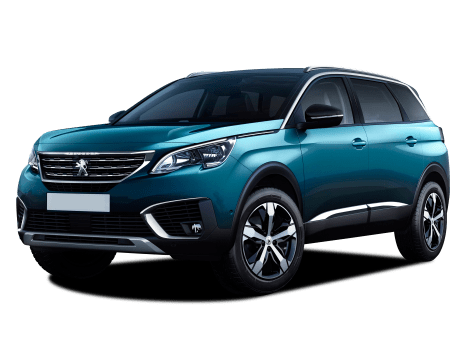 Explore the 2013 Peugeot 5008 range
The Peugeot 5008 Touring Active petrol comes onto the market at $36,990, with the diesel version costing an extra $3500. The only option is a $3000 leather upholstery pack.
INTERIOR

Comfort, convenience and versatility were a Peugeot priority in interior design, with three rows of seats accommodating up to seven people. Particular attention is paid to the two rear rows, the second capable of taking three in equally divided sections, all with reclining capability.
The third row two seats are easily accessed by the second row seat cushion lifting and the seat back moving forward. Third row occupants have the luxury of individual air-conditioning vents in the side pillars and the safety of curtain airbags.
Noise intrusion into the cabin has been restricted to such a level that it is possible to continue a normal conversation between front and back-seat passengers. Too much noise from the back can be stifled by making use of the car's multi-media system which includes two 7-inch screens incorporated in the front head restraints, along with two Bluetooth wireless headsets.
The system can connect with external inputs such as iPods, game consoles and DVD players. Two separate video and audio sources allow rear passengers to watch one programme on both screens, or take part in two different activities.
The dash-mounted 7-inch flip-up screen for the standard satellite navigation system can be elevated to your chosen angle at the push of a button, making it possible to prevent image wipe-out by reflection in bright sunlight.
The cargo space can be made to measure by folding the rear seat to form a flat floor space. An area of van dimensions can be obtained by flipping the second row seat backs forward, while extra long objects – a market marquee, for example – can be carried by folding the passenger seat back which also doubles as a flat desk top.  A handy cargo area feature is a light that doubles as a torch that can be unclipped for use outside the vehicle.
SAFETY
With disc brakes all round, the front discs are ventilated, stopping is in firm hands (feet?) and is backed up by a suite of safety systems which include ABS with Electronic Brake Force Distribution, Emergency Brake Assist and Hill Start Assist, the last for tricky takeoff on inclines if you choose to use the same foot for the brake and accelerator pedals.
DRIVE IMPRESSIONS

Our test vehicle was powered by a four-cylinder 1.6-litre turbocharged petrol engine putting out maximum power of 115 kW when spinning at 6000 revs. Top torque of 240 Nm is available from just 1400 rpm.
On the outside, much emphasis has been placed on aerodynamics in order to cut fuel consumption and minimise exterior noise. A sharp nose links up with a large raked windscreen, while large windows run around the entire vehicle for maximum light penetration to the interior. A panoramic glass roof adds to the light and airy feeling of the passenger surroundings.
The command driving position and cockpit layout of the instruments make sure the driver is presented with as much as they need to know for safe passage of the passengers.
The family, especially grandma, need have no fear of the 5008. Getting in and out is easy with no huge step up; the stadium-style seating offers an extensive all-round view; and the ride and handling on varying road conditions are firm yet supple thanks to Peugeot's high-performance suspension.
From a standstill the wagon takes a leisurely 11.1 seconds to reach 100 kilometres an hour, passing through each gear change confidently and quietly.
Steering, with 2.7 turns lock to lock, responds to the driver's input without question, while feeding back important info about direction and stability of the vehicle.
VERDICT

The Peugeot 5008 Touring Active Petrol people carrier really does ride and handle like a car, while going the distance with family, friends and their stuff.
$14,000
Based on 7 cars listed for sale in the last 6 months
Pricing Guide
$13,973
Lowest price, based on 7 car listings in the last 6 months
View cars for sale
Similar Cars
Honda CR-V

Kia Seltos


Hyundai Tucson

Hyundai Santa Fe