Mercedes-Benz E250 sedan 2012 review

Not surprisingly, there's price resistance to cars above the 60 grand Luxury Car Tax trigger price. Most dinkum Aussies want to dodge it, and if they can, they love it.
Logical really because the LCT is an onerous and ill-conceived tax partly on new safety systems among other things. So called luxury cars lead in the adoption of new safety equipment.
LCT loophole
But there's an LCT loophole governed by how much fuel a car uses. Under 7.0-litres/100km and the LCT comes right down - often by thousands of dollars.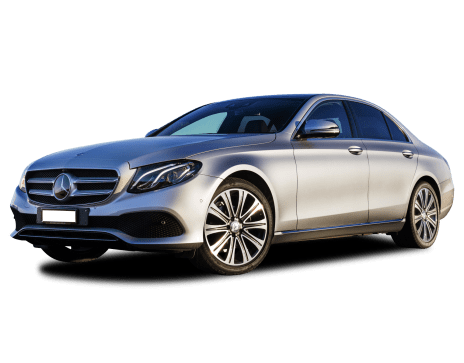 Explore the 2012 Mercedes-Benz E-Class range
One wonders how long it will take the Federal Government to lower the rating to 6.0-litres/100km because more and more "luxury" cars are coming in under the 7.0 mark due to clever technology.
Sips petrol
The Mercedes-Benz E250 is a good example and the beneficiary of perhaps a $5000 tax break due to its ability to sip petrol at a mere 6.6-litres/100km. It's a "green" carbon minimisation machine. It's a very low figure for a large car the size of the E-Class.
How does Benz do it? Well, they call on their century plus experience at making automobiles and get a small capacity engine to do the work (easily) of a large capacity unit with attendant fuel savings.
Driving
You may think a 1.8-litre four cylinder is the province of a Corolla but when Benz produces one for its E-Class, it delivers power and torque commensurate with a 3.5-litre V6. How does 150kW and 310Nm grab you? Bit better than a Corolla. 
Performance is enhanced with the seven-speed automatic hooked up to the rear wheels and a variable geometry turbo force feeding the engine which also scores direct injection and variable cam timing. It produces excellent acceleration across the entire engine rev' range and is almost imperceptible inside the cabin - or outside for that matter.
This is middle of the E-Class range at under $100K and a pragmatist wouldn't need anything else. It's comprehensively equipped with luxury kit upgradable with an extensive array of options. There's plenty of room for five and a large boot. It puts away long distances with ease and has light controls with a well modulated ride. Oh, looks good too...
Pricing Guides
$29,888
Based on 33 cars listed for sale in the last 6 months
Range and Specs
| Vehicle | Specs | Price* | |
| --- | --- | --- | --- |
| E500 Avantgarde | 4.7L, PULP, 7 SP AUTO | $58,080 – 66,770 | 2012 Mercedes-Benz E-Class 2012 E500 Avantgarde Pricing and Specs |
| E250 Avantgarde B.E | 1.8L, PULP, 7 SP AUTO | $31,680 – 38,170 | 2012 Mercedes-Benz E-Class 2012 E250 Avantgarde B.E Pricing and Specs |
| E250 CDI Avantgarde | 2.1L, Diesel, 5 SP AUTO | $28,000 – 42,800 | 2012 Mercedes-Benz E-Class 2012 E250 CDI Avantgarde Pricing and Specs |
| E250 CDI Elegance | 2.1L, Diesel, 5 SP AUTO | $33,110 – 39,380 | 2012 Mercedes-Benz E-Class 2012 E250 CDI Elegance Pricing and Specs |
Pricing Guide
$29,488
Lowest price, based on 3 car listings in the last 6 months
View cars for sale
Similar Cars
Audi A5

Mercedes-Benz CLA-Class

Tesla Model S

BMW 5 Series