Holden prices rise across most models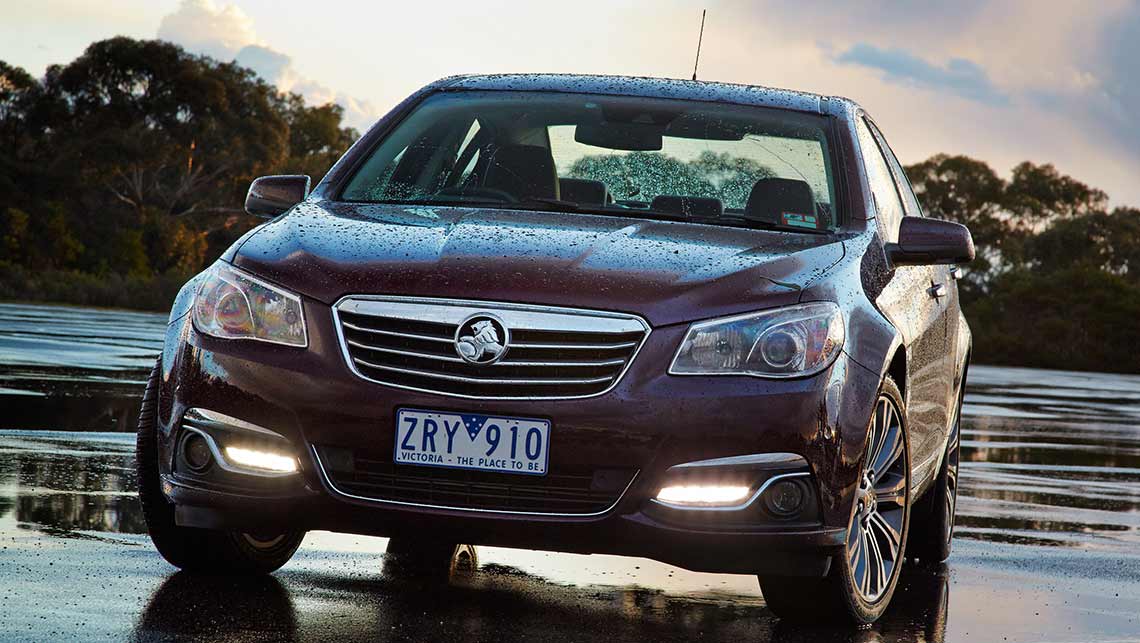 It's rare for car prices to go up these days but Holden has broken ranks. 
Price rises are more than rare are in Australia today. Or should that be less? In any case, we have all become much more familiar with price cuts than price rises as 67 brands battle to shift cars and make money down under.
The sales slowdown over recent months means there has been far more dollar dealing, from special prices to run-outs on cars that still have many months to live, with no sign of widespread pressure to lift the bottom line.
There is an occasional upward change but it's generally just a slight shift to coincide with a new-model introduction.
So, when Holden makes an across-the-board move to raise prices - although the slow selling Volt escaped - it makes news.
To provide some perspective, the last Hyundai increase in showroom stickers was $2000 on April 1 for the i30 Tourer, a move that came because the baby wagon is made in the Czech Republic. And it only applied to a single model.
"The increase was, unfortunately, a necessary one," says Hyundai spokesman, Bill Thomas.
"Generally, price planning is very much a long-term game, so we don't usually react to exchange rate fluctuations.
"If we did, we'd be altering prices every day."
So, how does Holden justify its increases? 
"Pricing is made up of a range of factors," Holden spokesman George Svigos says.
"It's not on everything but it's not specific to imports or locally-made models. Commodore has gone up." Svigos says he is limited in what he can say because Holden cannot be seen to be trying to influence or manipulate the car market.
That's unlikely with an upward push, which is in total contrast to its recent boost to warranty and servicing costs. 
"Holden is not trying to push the industry. It's more an accurate reflection of its recommended retail pricing," Svigos says.
"There is always competition and always someone doing a deal." So, does that mean Holden is just doing some paperwork, perhaps as part of a global change at General Motors, without expecting any genuine change to its transaction prices in Australia?
"We continue to offer great value across our whole range. It's not like we're an expensive product. We're not Hyundai, but we're not Mazda or one of the premium brands," says Svigos.
"On pricing, there are a range of things to look at, from RRP to drive-away prices, special offers, factory bonuses, cashbacks..."
CHOICES 

2013 Holden VF Caprice V
HOLDEN CAPRICE: 4/5 
PRICE: From $54,990
ENGINE: 3.6-litre V6 LPG, 180kW/320Nm 
TRANSMISSION: 6-speed auto, RWD 
THIRST: 12.1L/100km 
THE LOWDOWN: Standard LPG engine, 6.0-litre V8 as an option: says everything about the people who are buying the Caprice. It's mostly chauffeur drivers, or people who worry about the price of petrol, but who want all the luxury you can get in an Australian-built car. The Caprice is great and will be sadly missed.

Holden Barina Spark
HOLDEN BARINA SPARK: 3.5/5 
PRICE: From $12,890
ENGINE: 1.2-litre 4-cyl, 59kW/107Nm 
TRANSMISSION: 5-speed manual, front-wheel drive 
THIRST: 5.2L/100km 
THE LOWDOWN: The cheapest Holden is cheap to buy, service and run. Cabin quality is not the best, the engine is not the best and the four-speed auto is not the best - but it's still a car worth considering if you're on a tight budget.

Holden Cruze
HOLDEN CRUZE: 3.5 
PRICE: From $19,890
ENGINE: 1.8-litre 4-cyl, 104kW/175Nm
TRANSMISSION: 5-speed man/6-speed auto, FWD 
THIRST: 7.0L/100km 
THE LOWDOWN: The Cruze got off to a slow start in Australia but later changes at the factory in Adelaide and in the car itself have made it a better drive and better to own. It's still not a serious threat to the Mazda3 or Volkswagen Golf, but it's solid and sensible.
SECOND-HAND 

HOLDEN COMMODORE: The first Commodore in 1978 was a winner, the latest one is the best Australian car of all time.
Somewhere in the mix there is sure to be a pre-owned Commodore that ticks the boxes for most people.
The big Aussie six might be thirsty, unless you go for LPG, but the rest of the package combines lots of space with affordable prices. A sporty Commodore, from the SV6 right through to an HSV hero, is also a top drive and incredible value against anything from Europe with similar grip and go.