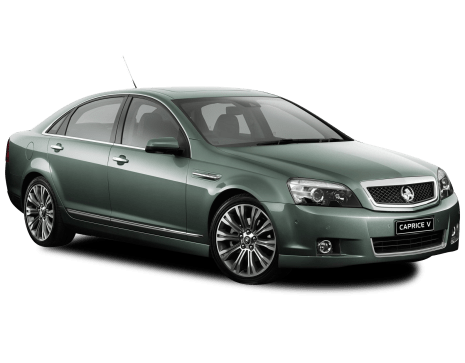 Holden Caprice
What's on this page
Holden Caprice Price and Specs
The price range for the Holden Caprice varies based on the trim level you choose. Starting at $36,650 and going to $45,990 for the latest year the model was manufactured. The model range is available in the following body types starting from the engine/transmission specs shown below.
Year
Body Type
Specs
Price from
Price to
2017
Sedan
6.2L, PULP, 6 SP AUTO
$36,650
$45,990
2016
Sedan
6.2L, PULP, 6 SP AUTO
$26,950
$47,985
2015
Sedan
3.6L, LPG, 6 SP AUTO
$13,950
$42,990
2014
Sedan
6.0L, PULP, 6 SP AUTO
$19,990
$32,780
2013
Sedan
6.0L, PULP, 6 SP AUTO
$16,913
$34,800
See All Holden Caprice Pricing and Specs
Holden Caprice Interior
Even though the final Caprice's exterior was unchanged from the WM that arrived in 2006, the WN Caprice was treated to the new dashboard and interior that arrived with the VF Commodore in 2013. This was a big improvement, and served the model well until it ended in 2017. It had an 8-inch multimedia screen but never included Apple CarPlay or Android Auto. Both the Caprice and Caprice V came with leather trim, but not obvious in images is the deluxe leather of the Caprice V.