What seven or eight-seater cars can be flat towed?
Asked by Jake
We currently flat tow a 2002 Suzuki Grand Vitara XL7 but are looking to upgrade to something more modern. What relatively current model seven or eight-seater cars/4WDs can be flat towed? Do any modern 4WDs have neutral position on the transfer case? We are a family of six so a five-seater isn't an option.
Answered by CarsGuide
18 Nov 2021
The Suzuki Grand Vitara is kind of considered the last of the four-wheel-drives that can be successfully flat-towed. That's because it has a driveline that has a neutral position where the wheels are entirely disconnected from the driveline. In cars without this facility, flat-towing is a no-go as damage will be done to the transmission if they are flat-towed (flat-towing, of course, referring to the practice of towing a vehicle without a trailer and, therefore, with all four of its wheels on the ground).
Even in a vehicle with a conventional automatic transmission which does, indeed, have a neutral position, the gearbox would be destroyed by flat towing as the driveshaft will still be turning the inside of the transmission. A car with a manual transmission should be able to be flat-towed, but finding a new car with a clutch pedal these days will be the big challenge. Certainly that's the case in the type of multi-seater vehicle you've nominated. And many modern four-wheel-drives and SUVs have permanent all-wheel-drive which is also mechanically unsuitable for flat-towing.
The other catch is that a lot of car-makers say that flat-towing their product will void any driveline warranty. You need to check with each manufacturer before taking the plunge. And don't forget that different states and territories have different rules about flat-towing (it is legal across Australia, but the details vary). You also need to keep in mind towing limits which vary across different makes and models. Flat-towing is big in North America, but it has never really caught on here.
Search from Over 8,000 questions Over 8,000 questions answered by CarsGuide
Complete Guide to Suzuki
Grand Vitara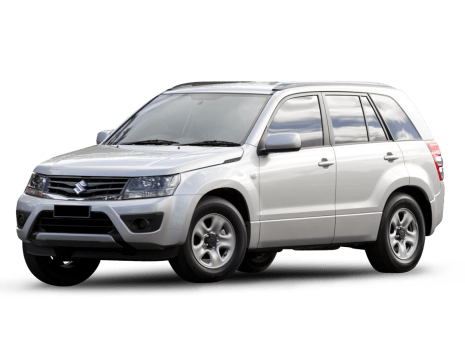 Reviews, price, specs and more