Mitsubishi Pajero 2018: Should I use manual mode while towing?
Asked by Neil
I have a question about leaving the auto transmission in drive when towing, or using the manual or sports mode. My car is a 2018 Mitsubishi Pajero Sport that has an eight-speed gearbox. Seventh and eighth are overdrive gears.
Driven around town unladen, the car will get into overdrive very quickly, and will hold on to seventh or eighth as long as it can, which is fine. But even when towing a 2.3-tonne caravan, the auto will shift up to seventh or eighth (both overdriven gears) as soon as it can (for economy purposes presumably).
I had always presumed that towing a heavy load in overdrive was not good for the transmission and/or engine, and that it was better to not tow in any gear over the 1:1 ratio (sixth in my case). But is this based on outmoded thinking that only applied to manual gearboxes? Ideally it would be great to just leave it in drive and let it work it out, but my concern, of course, is about the longevity of the transmission and or engine.
Also my internal mechanical sympathies are being stressed. Your comments would be most welcome here as I can't find a definitive answer.
Answered by CarsGuide
18 Apr 2020
You have a very common-sense approach to this Neil, and I agree with your theory 100 per cent. Towing a heavy load in an overdriven gear – whether it's a manual or automatic gearbox – is not a great idea. Some gearboxes are obviously stronger than others, but even so, I reckon it's just a good policy based on the principles of mechanical sympathy.
Towing in overdrive places huge stresses on the mechanical components of a gearbox – a piece of equipment that already has its back to the wall with 2.3 tonnes of caravan trying to drag it to a stop – and limiting the load and stresses by sticking with a ratio no higher than direct-drive (1:1) just makes sense. Think of it like your legs when riding a push-bike: Using a higher gear is fine until the driveline starts to load up, such as when climbing a hill (or towing a caravan in your car) at which point you need to shift to a lower gear to avoid your leg muscles exploding.
You're right in suggesting that your car heads for the higher gears in a hurry to reduce fuel consumption, and this is one of those times when the manufacturer has placed the official fuel-consumption number on the windscreen sticker over common-sense. Not that Mitsubishi is the only offender (far from it) but it remains that the engine and gearbox have been calibrated for maximum fuel economy rather than maximum mechanical sympathy.
Ands let's be honest, with a big caravan hitched up behind, no vehicle is going to record brilliant fuel consumption figures, is it?
Search from Over 8,000 questions Over 8,000 questions answered by CarsGuide
Complete Guide to Mitsubishi
Pajero Sport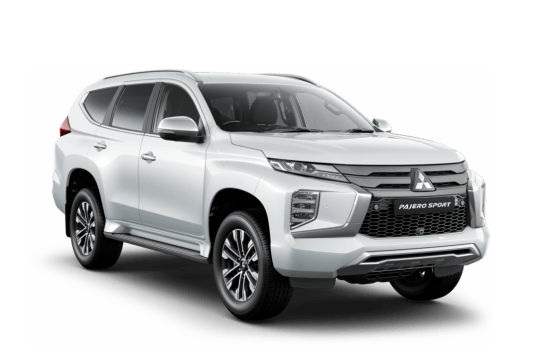 Reviews, price, specs and more