2011 Suzuki Grand Vitara DPF Filter Light
Asked by Garry Richards
From day one I have had a problem with the DPF Filter Light continually coming on in my 2011 Suzuki Grand Vitara diesel. It has meant that I had to drop everything and drive the car above 75 km/h for between 25 and 45 minutes to burn the build-up out of this Diesel Particulate Filter. This is caused primarily as I drive mostly around town and only occasionally on the highway. Several times this fault has progressed to the Engine Management Light coming on and the car going into limp-home-mode. This has been time consuming and inconvenient. Suzuki tells me that my car is within specs and they can do nothing. They have replaced the DPF once already under warranty, supposedly costing about $8000. My fear is that when it comes out of warranty it will be my problem and I will be up for the $8000. If a car is not suitable for driving around town within the speed limit and the laws of the land, shouldn't there be some requirement on the manufacturer to tell you at the time of buying? I am told that these filters are designed for the strict European laws where there is a lot of travel on freeways and autobahns. I like the idea of really clean emissions, but its implementation needs to cater for all uses. I have been frustrated with this problem since buying the car and most recently sent a letter to Suzuki demanding they fix it. I need your advice on where to go now, legal route, media or Fair Trading. Please help!
Answered by CarsGuide
4 Apr 2014
All of those avenues are open to you, but before you go any further I recommend we try opening a dialogue with Suzuki. We have spoken to Suzuki Australia on your behalf, but we discovered that Suzuki Australia, the factory importer for Australia, doesn't handle Queensland. That's handled by another, separate importer. Our contact at Suzuki Australia has told us he would communicate with the Queensland importer in the hope if a resolution. If that fails to provide an answer to your concerns, go to Fair Trading first, and resort to legal action last.
Search from Over 8,000 questions Over 8,000 questions answered by CarsGuide
Complete Guide to Suzuki
Grand Vitara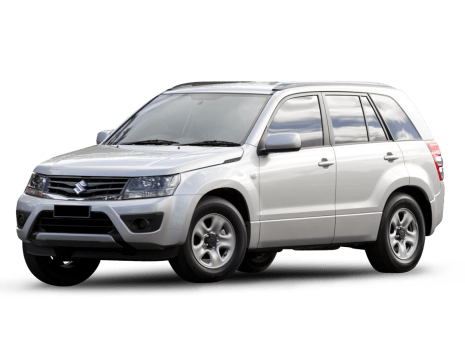 Reviews, price, specs and more