12 October 2017
This corrugated iron-wrapped HQ Holden is more Aussie than you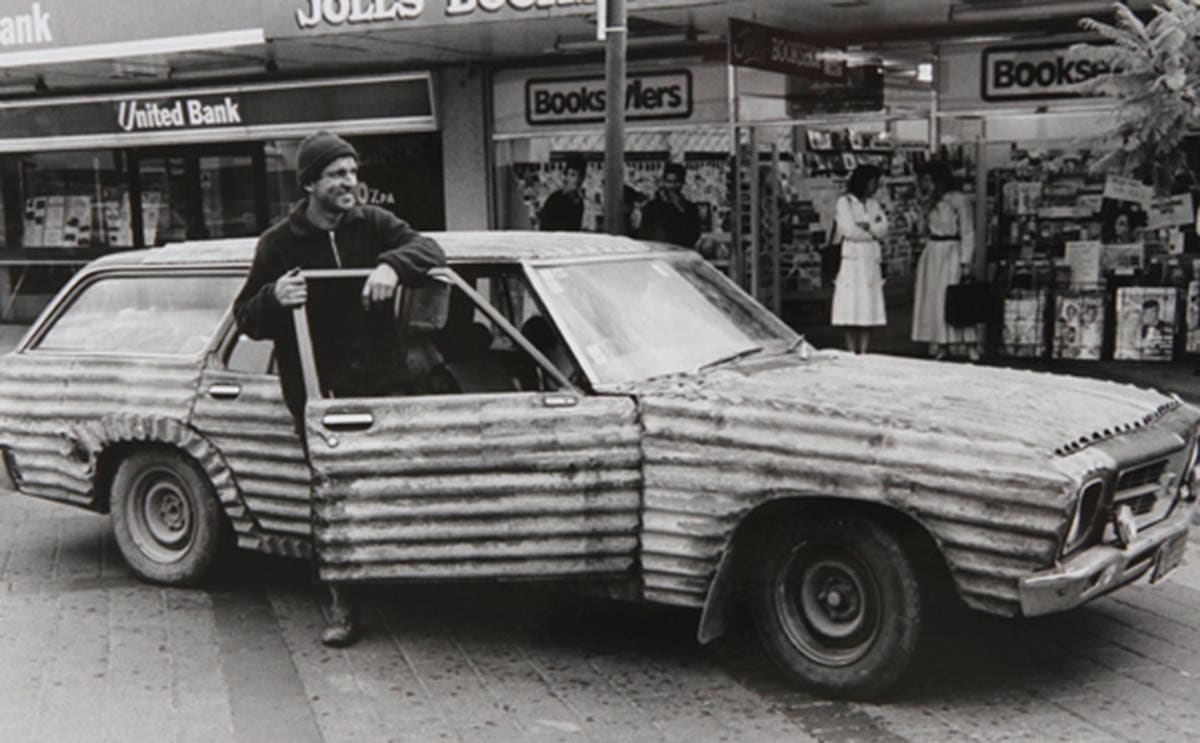 ​Jeff Thompson is a New Zealand based artist, who has nearly 30 years experience sculpting artwork from corrugated iron.
He was travelling through Europe in the early '90s and was inspired by the roofs of buildings in the many towns and villages he visited.
"I'd never covered an existing object or framework as a builder clads a building or a roof. My immediate idea was to cover an actual car and once back in New Zealand I looked around for a Volkswagen or a Morris minor 1000- a car with curves." explains Jeff.
Jeff ended up using his own car - a HQ Kingswood station wagon.
"I'd found some rusty corrugated iron at the local rubbish tip so decided to use it as the patina was quite beautiful. The iron had come off a Napier hotel which had been gutted by fire, hence the appearance of rust as the paint and galvanizing had been burnt of exposing the iron to the elements."
The best part of all was that Jeff constructed the panels in a way that the New Zealand ministry of transport actually approved it for legal road use.
This lead to Jeff using his corrugated wagon as daily transport for 3 years.
In 1995 the HQ was purchased by the Museum of New Zealand Te Papa Tongarewa in Wellington NZ, where it became one of the most popular exhibits at the museum. At one point, it even had its own security guard to stop patrons from touching the car.
Jeff has also applied his corrugated style to a curvilinear Morris Minor, and has also sculpted a giraffe, a horse, and even a kangaroo out of corrugated iron! His works have been seen all over the world including exhibitions in Germany, Australia, and New Zealand. 

Jeff Thompson's talent isn't just limited to cars. (image credit: Survivor Car Australia)
Source: Survivor Car Australia Magazine
What car would you cover in corrugated iron? Let us know in the comments.