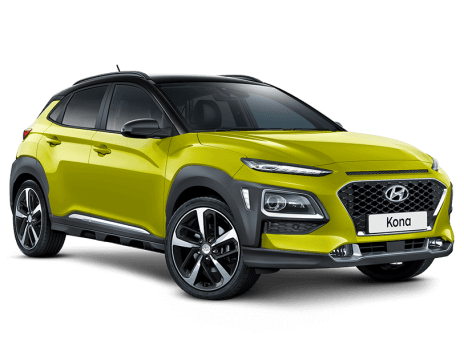 COMPARE
Hyundai Kona
VS
Suzuki S-Cross
---
Suzuki S-Cross
Likes
Goes alright
Steers well
Plenty of space inside
Dislikes
Missing advanced safety gear
That grille
No digital speedo
Summary
Hyundai Kona
I think it's just human nature to like explosions.
There's something fascinating and wonderous about how an internal combustion engine unites the chaos of exploding petrol with a few hundred moving parts to send a car hurtling forward.
So, I should hate the Hyundai Kona Electric. I should hate it for the simple fact that it is the almost undeniable future of motoring, and it has no engine.
But for so many reasons, I can't hate it. I can't hate it because for the first time since I first drove a Tesla Model S, the Kona Electric made feel like I've had to the opportunity to experience a little slice of the future before we're really supposed to see it.
So, should we be ready for it? Is this Kona going to be a big part of the proliferation of electric cars in Australia? Importantly, is it a realistic cut-price long-range alternative to the wildly expensive Tesla range?
 The answers lie in this review…
| | |
| --- | --- |
| Safety rating | |
| Engine Type | — |
| Fuel Type | Electric |
| Fuel Efficiency | —L/100km |
| Seating | 5 seats |
---
Suzuki S-Cross
Here's a test for you. When was the last time you saw a Suzuki S-Cross? Now let me tell you you've probably seen one more recently than you think, because not only does Suzuki still sell them (I was certain they had quietly dropped it), but it actually sells almost a thousand new ones every year.
The S-Cross is a strange beast, even forgetting the vestigial SX4 badge. Like the Swift/Baleno conundrum, it kind of, sort of sits in the same space as the Vitara, except like that other pair, it kind of doesn't.
It has been a while since I drove the S-Cross - all the way back to its local launch, so it was an interesting prospect to dive in and see what's changed in (checks notes) six years.
| | |
| --- | --- |
| Safety rating | |
| Engine Type | 1.4L turbo |
| Fuel Type | Premium Unleaded Petrol |
| Fuel Efficiency | 5.9L/100km |
| Seating | 5 seats |
Verdict
Hyundai Kona
7.8/10
On price alone, the Kona Electric is not quite the Volkswagen Beetle or Ford Model T of the electric car world.
It does stand for something, though. It stands as an example that practical and reasonably range-anxiety-free electric vehicles are a realistic ownership proposition, and one which is achievable for automakers a little less volatile than Tesla.
Importantly, the Kona Electric 'normalises' the EV powertrain in that it feels so natural to drive, so much like its petrol equivalents that you don't question it, and you spend far more time marvelling at the cool bits than you do getting frustrated with the compromises.
For now, the key to uptake of these vehicles will be in government incentives (right now there are next to none) and the proliferation of more up-to-date non-Tesla charging points.
What would it take for you to make the switch to electric? Tell us what you think in the comments below.
---
Suzuki S-Cross
6.3/10
I won't be rushing out to buy an S-Cross any time soon because there are lots of other cars ahead of it. I had thought that this was a bit of a "for the fans" car but the sales figures, while comparatively modest, proved me wrong. 
With a good warranty, capped servicing and tons of space, it's obviously a compelling proposition. Add to that a good driving experience and low running costs, it stacks up well. But it's missing a lot of modern safety gear and is looking a bit old even if it doesn't feel it.
Design
Hyundai Kona
Our loan car was fully tricked out with the 'eco' look. That includes the Kona Electric's hero colour of 'Ceramic Blue', the two-tone white roof and the airy blue and grey interior trim.
Some will love this aesthetic, to me it was total eco-credential overkill. Regardless, the electric Kona carries most of the styling points which made the original car a bit of a hit.
In fact, in some ways I think the electric Kona improves on the base car by eliminating the overcomplicated grille.
Round the back is less revolutionary, featuring a re-designed lower bumper and a simple 'electric' badge to set it apart from the regular range.
Inside has the same symmetrical design which makes the regular Kona and i30 so appealing.
The electric car gets a raised up centre console which offers easy access to the little SUV's many buttons and functions as well as giving the cabin a slightly more futuristic look.
The centre stack is nicely designed with the climate control functions leading up to a set of vents and the pride-of-place multimedia touchscreen jotting out of the dash. It's a good look and easy to use for both the driver and front passenger.
Less good is the abundance of matte silver finish everywhere, there's simply no need for it, anyone who gets behind the wheel will already realise this car is from the near future.
Unfortunately, the interior, as full-on as it looks, is comprised mostly of hard plastics. This is a consistent Kona problem - there's even more hard surfaces present here than there is in its i30 hatchback sibling.
---
Suzuki S-Cross
One of the reasons you probably think you haven't seen one of these is that, big half-a-BMW-grille aside, it's a bit anonymous. Which is perfectly fine if that's what you're after, but it's pretty functional rather than pretty. Suzuki styling is weird like that - funky chunky like the Ignis and Vitara and Swift, or terminally dull like the Baleno and S-Cross. It's kind of a shame it's so dreary because it's not, in fact, a dreary car. The chrome grille is way too much, a six-year-old screaming "Look at me!" at a dinner party.
The cabin is pretty standard Suzuki, meaning nothing too exciting or arresting. The materials are fine, the seats are a bit high (and a bit firm) and it does feel a bit yesteryear, but so did the Vitara when it first came out.
Practicality
Hyundai Kona
The Kona is already hardly the most practical small SUV out there, as the base car features a decent boot, but middling rear legroom.
The same is true here, only the boot floor has been raised to accommodate batteries. As a result, total boot space has been reduced 39L down to 332L (VDA).
That's unfortunate, but despite the sacrifice, it's somehow not the smallest boot in the small SUV class (it still bests the Mazda CX-3, for example). The Highlander grade gets a really quite handy luggage net across the boot floor.
Underneath the boot floor, the on-board charging cable packs away neatly into a zipper bag alongside the puncture repair kit.
Rear legroom is a bit of an issue. If you're any taller than me (182cm) you simply won't fit and you'll have your legs jammed up against the front seat.
On my test week I put three adults across the rear row and while they were too polite to complain, it didn't look particularly comfortable, particularly for the middle occupant.
In terms of amenities the rear seats get small cupholders in the doors and nettings on the back of the seats, but no power outlets or air-conditioning vents.
Up front is a much better story, where the driver and front passenger benefit from deep cupholders in the centre console and doors, a neat little Qi wireless charging point, USB point and 'aux' input in the dash, as well as a huge storage area and 12-volt output underneath the raised centre stack. There's also a decent console box.
Sure, the electric Kona can't compete on practicality with something like the brilliantly-packaged Honda HR-V, but it isn't as compromised as it could have been.
---
Suzuki S-Cross
This is where the S-Cross starts to get interesting. It's huge inside. The 430-litre boot (almost tripling to 1269 litres with the seats down), with underfloor storage and bins either side is massive for a car with this footprint. 
Front-seat passengers score a pair each of cupholder and bottle holders, repeated in the rear. The front cupholders are a bit annoying because they're square and not as deep as you might want.
Price and features
Hyundai Kona
Let's get the major downside of the Kona Highander electric out of the way right off-the-bat, shall we?
This car costs a whopping $64,490 before on-roads. So, for what is essentially a budget-style small SUV you'll be punished to the tune of almost $30 grand more than its petrol-powered Highlander equivalent.
In fact, as Richard Berry pointed out in his launch review, this is the most expensive car Hyundai sells in Australia. More than even the top-model seven-seat Santa Fe Highlander diesel, which will set you back a (suddenly cheap-sounding) $60,795.
On the upswing, it is much cheaper than any other electric car with an equivalent range on full charge. The cheapest current Telsa Model S, for example (now simply called the 'Long Range'), comes in at an even more whopping $123,500.
Sadly, a slice of the future is still limited to those who are wealthy enough to afford it.
Our electric Highlander does come with decent kit to help mitigate the cost a little. Included is the full suite of standard features from the regular Kona, and then some.
There's an 8.0-inch multimedia touchscreen with DAB+ digital radio, Apple CarPlay and Android Auto, built-in sat-nav and Bluetooth connectivity, an eight speaker premium audio system, Qi wireless phone charging pad, full LED front lighting, front & rear parking sensors, a reversing camera, and 17-inch 'eco-design' alloy wheels.
Unlike the Elite which sits below it, the Highlander is offered with a choice of either a two-tone roof or sunroof option at no extra cost. All Kona Electrics have leather-appointed interior trims as standard, but the Highlander adds power operated, heated & ventilated front seats.
There's also a head-up display standard on our Highlander, but with all the required information being displayed across the media system and dash cluster I hardly found it useful.
The Kona also has a substantial safety suite (explored in the safety section of this review).
---
Suzuki S-Cross
You have a choice of two mechanically identical S-Cross, the Turbo and the Turbo Premium. The two cars are separated by just $1500. Up here in the dizzy heights of $29,990 for the latter car, you get 17-inch alloys, dual-zone climate control, reversing camera, rear parking sensors, cruise control, sat nav, keyless entry and start, fake leather seats, LED headlights, auto wipers, powered wing mirrors and a space-saver spare.
The six speaker stereo controls are part of the tiny 6.0-inch touchscreen in the dash, which is the same system in every Suzuki, with or without the sat nav. It also has Apple CarPlay and is better than anything Toyota foists upon the owners of its vehicles.
Engine & trans
Hyundai Kona
The Kona Electric drives the front wheels via an electric motor producing 150kW/395Nm.
It's more powerful than any other Kona model, most other small SUVs and even most electric cars around this price.
It's not as… ahem… ludicrous as a Tesla, with a claimed 7.6 second 0-100km/h time, but it really doesn't need to be. It has plenty of power for what it is.
Electric motors don't require a transmission in the traditional sense, and the Kona simply has a single-speed 'reduction gear'.
The Kona feeds power back into its battery pack via regenerative braking, which has three levels controlled by paddle-shifters on the wheel. More on that in the driving and fuel consumption segments.
Sadly, the motor still juts into the regular engine bay, so there's no extra storage up front. There's also a standard battery to power auxiliary functions alongside the gigantic battery pack.
---
Suzuki S-Cross
Under the bonnet - or more accurately - behind that giant grille lurks Suzuki's rather good 1.4-litre turbo, also found in the Vitara. Outputs are modest at 103kW and 220Nm, but the car weighs two-tenths of not very much at 1170kg, which is a bit of a Suzuki strength.
The engine drives the front wheels through a six-speed automatic that is not a CVT and we can all be forever thankful for that.
You can tow 1200kg braked and 400kg unbraked if you're that way inclined.
Fuel consumption
Hyundai Kona
The Kona consumes precisely zero fuel, due to the whole 'lack of an engine' deal. Really, in the future, we'll have to rename this segment to 'energy consumption'.
To that end you're probably used to measuring consumption in terms of litres per hundred kilometres (L/100km), but the new figure against which electric cars are measured is kilowatt hours per hundred kilometres (kWh/100km).
Over my week of testing the Kona produced 14.1kWh/100km. No context for that? Here, I'll provide some. The Kona has a 64kWh battery pack, which Hyundai claims will give you a "real-world range" of 449km.
If you put the numbers together, it means at the rate I was using power I would have actually scored a greater range than Hyundai's estimate at 453.9km.
That's legitimately impressive, because the Nissan Leaf I had on test immediately afterwards couldn't get below 15.3kWh/100km.
Weirdly, on both tests I found EVs aren't more efficient on the freeway, producing the same or even better numbers in traffic.
Charging any electric car is a sticky topic. The Kona has a single port, a 'Type 2' (Mennekes) European-standard charging port. This is a three-phase standard port which can be charged at stations 'up to 100kW'.
I couldn't find a single 100kW charging port in Sydney, but there is a lone NRMA 50kW Mennekes connector in Olympic Park (which will charge from zero to 80 per cent in 75 min) or 22kW versions at ChargeFox stations (which require the ChargeFox app to use).
Unfortunately, you can't make use of Tesla's extensive fast charge network, nor can you make use of the ChargePoint network which has 6.6kW 'J1772' connectors.
Hyundai offers an optional 7.2kW wall-mounted home charger, which can fill the battery in nine hours and 35 min.
Faced with little option but to charge it from a humble wall socket in the CarsGuide garage (which had a max output of 2.2kW) the Kona informed me a max charge from 29 per cent battery would take 24 hours and 47 minutes…
---
Suzuki S-Cross
Suzuki claims the 1.4 - without stop-start or other trickery - will deliver 5.9L/100km. Our time with the S-Cross was almost exclusively urban and it managed a very creditable 7.1L/100km, close to my colleague Richard Berry's 7.3L/100km in 2019. Not bad, but it does drink premium from its 47-litre tank.
Driving
Hyundai Kona
The Kona Electric is great to drive because it's so natural, so much like a 'normal' car. It's quite literally as though somebody cross-bred a Tesla with a regular Kona Highlander, and that's a very good thing.
If you've never driven an electric car before (and let's face it, few people have) there are some distinctly different characteristics you should know about. Firstly, the way you slow down is not usual.
Electric cars like to reclaim energy through regenerative braking, which feeds energy back into the battery as the wheels turn. This means instead of coasting, electric cars will actively slow down when you let your foot off the accelerator.
In the Kona, you can control three levels of this braking depending how how comfortable you are with it or turn it off entirely, which I would advise against as it saves a surprising amount of battery, especially in stop-start traffic.
You can also hold down the brake level paddle to bring the car to a full stop with just regeneration. Efficient. This will also prolong the life of your brake pads, a further cost saving over time.
The acceleration is smooth and swift, but not brutal like a Tesla, and you seldom need to hop on the brakes hard if you have the regen braking on, although if you do the pedal has an odd, disconnected, woody kind of feel.
The electric Kona feels heavy thanks to its big battery mounted below the floor. This gives it a weightiness through the corners, but also a solid amount of grip. I never really felt as though the Kona would understeer despite its front-wheel drive disposition.
The suspension, like all Hyundai products now, is well sorted and tuned locally in Australia. Due to the extra weight of the electric components, this Kona has a different tune from its petrol-powered equivalents.
It's less springy, but still a little sporty, and by nature of the extra weight alone it feels super settled over bumps.
Obviously, the lack of an engine makes the Kona Electric quiet, but it does make a rather strange noise. It's like a choral ringing noise that's most evident during low speed acceleration and braking.
You may have heard similar noises from electric trains before. It is undeniably cool and futuristic though, and results in more than a few turned heads from nearby pedestrians.
---
Suzuki S-Cross
My memories of the first S-Cross I drove aren't all that distinct, which means it either wasn't very good or it was just okay. I'm leaning towards just okay, but it was slow with its 1.6-litre engine and whining CVT. It handled okay but the main selling point was the interior space.
I'm very pleased to report that, like the Vitara, the addition of the turbo has made it a much nicer thing to drive. With substantially more power and torque with very little extra weight, it feels far more modern.
And like its slightly bigger stablemate, the lightweight chassis strikes a really good compromise between ride and handling. It's always going to roll but the grippy Continentals keep things tidy in the corners and the light steering makes its around-town demeanour most agreeable. I had the car during Sydney's very wet week in late July and was impressed by how it handled the conditions. 
Quiet and well-composed on the faster stuff, the strong winds didn't push the high-sided S-Cross out the lane, either. One irritation is that the little central screen in the dashboard doesn't have a digital speed readout which means deciphering the tightly-packed speedo.
Ownership
Hyundai Kona
The Kona Electric is covered by Hyundai's competitive five-year unlimited kilometre warranty offering, sitting on-par with most competitors.
It came as a surprise to find Hyundai actually guarantees the battery for longer than the car itself, with an eight-year/160,000km warranty.
The lack of moving parts in the Kona Electric's drivetrain means (theoretically) less to service and less to go wrong. As such, Hyundai has capped electric Kona servicing at $165 per 12-monthly 15,000km visit for the length of the warranty.
Services have capped prices beyond that with Hyundai's 'iCare' packages, although we're waiting for confirmation on pricing.
Whether any long-term issues will show up with electric drivetrains is yet to be seen.
---
Suzuki S-Cross
Out of the gate Suzuki offers you a five year/unlimited kilometre warranty, which is quite generous. If you use the car for business (eg courier or ride-sharing), that does reduce to five years/160,000km.
Servicing is also capped for the first five years. The wrinkle there is that while the time between services is pretty standard at 12 months, not many people fall under the 10,000km interval. The first five services avereage out to $295. The fifth service is capped with pricing stepped up to 100,000km, topping out at a whopping $639 for a single service, which does not bode well for high mileage drivers, so keep that in mind.