Used BMW Z3 and Z4 review: 1997-2012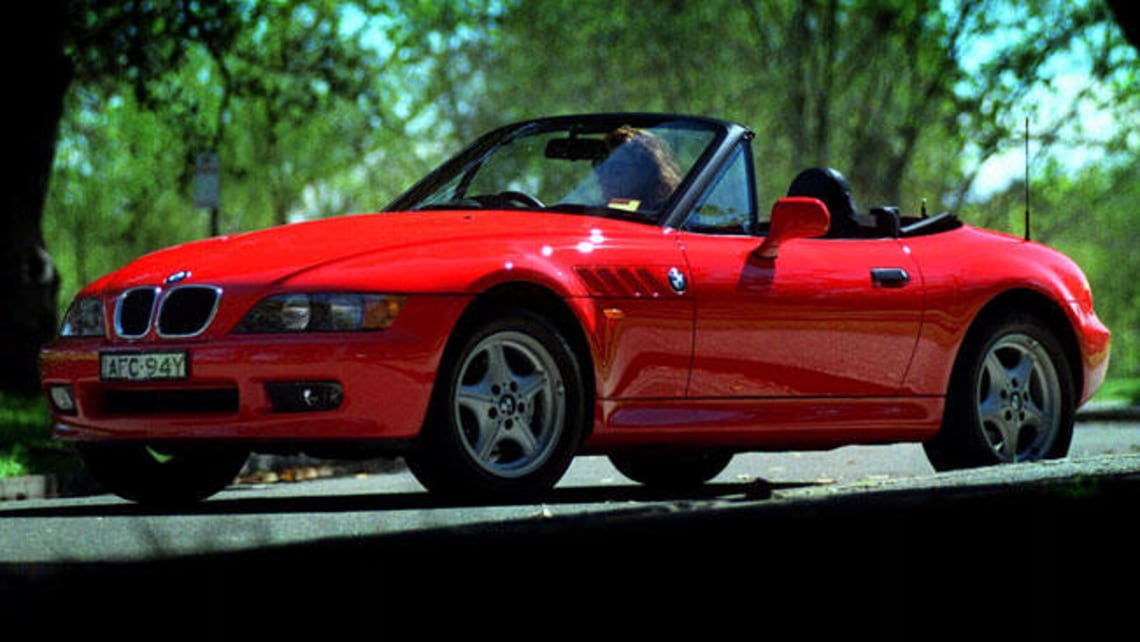 The BMW Z3 and Z4 are genuine roadsters, not simply convertibles. The difference being that roadsters are strictly two-seaters and the seats are set well back, almost to the rear axle. The resulting very long nose and a stubby tail mean the BMW Z-cars have a no-nonsense purposeful appearance.
The BMW Z3 was launched in Australia way back in January 1997. It was BMW's answer to the astonishing success of the Mazda MX-5, a car that reinvented the open-top car many thought had gone forever. Despite its different name, the BMW Z4 is really the second-generation Z3, it was given the new title to match the new naming system which sees the sporty variants getting even numbers.
The Z series models were initially designed for the USA so in the early editions are rather American in their makeup for keen Aussie drivers. In particular, their handling was softer than usual for a BMW, though far from soft in absolute terms. When the Z3 also became a hit in many other countries, including Australia, the handling became full-on sport with the introduction of the Z4.
The first Australian imports of the BMW Z4 reached us downunder in July 2003. Handling of the Z4 is exceptionally good with excellent chassis balance thanks to the setback position of the engine. Naturally rear wheel drive gives you proper throttle control. Some may feel the ride is on the firm side, but true drivers will be more than willing to overlooks this.
Perhaps take along your regular passenger and get their feelings for the car on roughish roads. Though the little BMW began life with a 1.9-litre four-cylinder engine, the German marque is famed for its six-cylinder engines and these were soon squeezed under the long bonnet and almost immediately became the powerplant of choice in almost all cars.
In June 1999 imports of the 1.9-litre four had ceased in Australia and all used a sweet little 2.0-litre straight-six. The big gun engine in the Z3 is the 3.0-litre six-cylinder. Performance from the smaller engines is nothing to get excited about, but the free-revving nature, and great exhaust note, makes them feel faster than they really are – and isn't that what counts?
BMW Z4s have a 2.5 or 3.0-litre straight-six from their 2003 introduction until the company started to get into the small-capacity turbocharged field with blown four-cylinder engines. Some sixes remained alongside the turbo-petrol fours until 2012, when they were replaced by big-boost turbo fours. Some miss the demise of the straight-six turbo engines – ourselves included – so if you really love them it might be time to invest in the last of the line.
A special engine is used in the Z4 33i models. A 3.0-litre twin-turbo six, it gives huge amounts of forward thrust and is a delight for the revheads to punt along. Manual and automatic transmission are offered in most cars and the auto isn't as slow and irritating as in some sports models. Our choice is still the DIY shifter, though.
Manuals have six gear ratios. The autos increased in the number of gears, beginning with just four speeds in 1997 and advancing to no fewer than eight in 2012, with five and six speeds being sold along the timeline. The BMW dealer network is well established in Australia and is known for its high quality of technical training.
Electronic diagnosis of problems is highly refined as BMW was a leader in this field. The technician plugs in your car and it is then connected to a large computer in Germany where it is quizzed not only on current problems but even in intermittent troubles that aren't actually present in the car at the time it was driven into the workshop. Clever stuff.
This high-tech diagnoses and servicing is just one reason it makes a lot of sense to buy a used Z3 or Z4 that has always been serviced by an official BMW dealer. Spare parts aren't outrageously expensive for a car in this class, but may prove to be a factor in your decision as to whether to buy an older Z4 rather than a cheaper convertible from a lower-cost maker.
Insurance may be expensive if the driver is young and/or inexperienced. Surprisingly there is seldom a big increase in premiums for the high-performance models.
WHAT TO LOOK FOR
Carry out your own pre-purchase inspection to the best of your ability. Once it has passed your tests call your BMW dealer, or at least a qualified mechanic with knowledge of the marque. Lift the carpets for signs of dampness or even rust if the car has been caught out in the rain in a big way. It's best to ask permission from the seller before doing this as technically it's dismantling the car and that is often frowned upon.
Check for previous crash repairs by looking for signs of paint overspray, panels with a slight waviness in their finish and for colours that don't match exactly from one panel to the next. Make sure the engine starts virtually instantly, idles smoothly within a second or so of startup and pulls without hesitation even when completely cold.
CAR BUYING TIP
Some sports cars are 'fanged' on a daily basis, others never get past the mid-range marks on the tacho. No marks for guessing which is the better bet as a used car.
 
Pricing
| Year | Price From | Price To |
| --- | --- | --- |
| 2012 | $22,600 | $52,910 |
| 2011 | $17,600 | $48,620 |
| 2010 | $16,700 | $34,980 |
| 2009 | $12,500 | $28,930 |
| 2008 | $9,700 | $24,420 |
| 2007 | $9,600 | $24,200 |
| 2006 | $8,400 | $22,990 |
| 2005 | $8,400 | $15,620 |
| 2004 | $8,400 | $15,620 |
| 2003 | $8,400 | $15,620 |
Pricing guides
$12,010
Based on third party pricing data
Disclaimer: The pricing information shown in the editorial content (Review Prices) is to be used as a guide only and is based on information provided to Carsguide Autotrader Media Solutions Pty Ltd (Carsguide) both by third party sources and the car manufacturer at the time of publication. The Review Prices were correct at the time of publication.  Carsguide does not warrant or represent that the information is accurate, reliable, complete, current or suitable for any particular purpose. You should not use or rely upon this information without conducting an independent assessment and valuation of the vehicle.