Bentley Continental GT V8 S 2015 review
Adam Tonkin road tests and reviews the Bentley Contintental GT V8 S with specs, fuel consumption and verdict.
What we like
Quality fit and finish everywhere
Lively through corners
What we don't
Poor rear leg room
Missing features common on most modern cars
What we like
Quality fit and finish everywhere
Lively through corners
What we don't
Poor rear leg room
Missing features common on most modern cars
Introduced to the motoring world in 2003, the Continental GT has come full circle, with the V8 S aimed at attracting a new fresh audience to the British brand.
The appeal of the marque continues to grow internationally year on year especially in emerging markets like India, China and the Middle East, which last year saw a growth spurt of 45 percent on sales figures from 2012.
The Bentley Continental GT V8 S arrived in Australia last month with a brand new swagger, ready to embrace a new type of customer.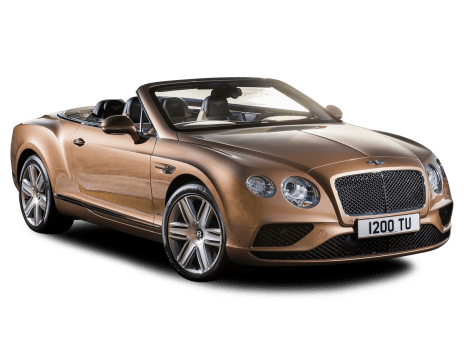 Explore the 2015 Bentley Continental range
The latest GT breathes fire and life back into the model range with a revitalised engine and the new eight speed ZF transmission that has transformed the newest GT into a sophisticated, luxury sports car at a reasonable price. Well, more reasonable than the price of the W12 V12 model.
With extra power, sportier suspension, sharper steering and incredible braking power, the convertible and coupe variants offer a real sense of flair and charisma at a sharper price point.
Design
The shape of the Continental GT has continued to evolve over time, with no significant changes to the coupe or convertible versions.
The distinctive curve that runs from behind the front door follows the contour of its rear hips, eventually falls into the rear tail lights. This has been a constant design cue throughout the range that defines the aggressive, yet elegant style of the Continental GT.
Painted in 'Monaco Yellow' this V8 S is no shrinking violet
Painted in 'Monaco Yellow' this V8 S is no shrinking violet. Our images highlight just how bright this colour is in real life, the way it stands out amongst the perfectly maintained gardens and white exterior of Chateau Yering in Victoria's Yarra Valley.
The brilliant yellow paint is only enhanced by the beluga finished (black gloss) front grill and lower body styling that helps to set this tailor-made Continental GT a part from all the others.
The 'Lower Body Styling Specification' consists of side sills, front splitter and a rear diffuser that combine to aerodynamically reduce front end lift whilst providing greater stability at high speed.
From side on, the form of the body and the highly polished 21" black diamond seven spoke rims do make a striking statement.
Suspension and spring rates have also been revised with the V8 S being lowered by 10mm with 45 percent stiffer springs at the front and 33 percent stiffer at the rear. This has greatly reduced body roll and significantly cut the bonnet or front end dive under hard braking conditions.
The Pirelli P-Zero tyres received a good work out in both wet and dry conditions across Victoria's high country. The 21" tyres perfectly compliment the improved sportier suspension and handling package by offering plenty of feedback and grip especially over the undulating, and sometimes bumpy, country roads.
As an optional extra, Bentley will fit enormous carbon ceramic rotors with red brake calipers. The brake upgrade is expensive, although it's money well spent considering they can put a full stop to the 2265kg Bentley time and time again with little complaint and zero brake fade.
The key is a piece of art, and an item usually overlooked by many manufacturers
The optional chrome sports exhaust provides a classy finish to the rear that also adds a deep throaty growl, a boisterous tone that wafts into the cabin when the twin turbo V8 starts to sing.
Features
To open the door you must start by unlocking it with the Bentley key. The key is a piece of art, and an item usually overlooked by many manufacturers. It is beautifully designed with a heavy, expensive feel to it. I went to great lengths not to drop it.
Push the button to unlock the driver's door and you are instantly greeted with a rich well-appointed interior. Despite of being quite modern, it is still draped in history and heritage that only a bespoke vehicle like this can offer.
The high level of craftsmanship is evident throughout the entire cabin with no detail left untouched.
Chrome buttons and switch gear have a distinct feel of quality with carbon fibre used to highlight the race heritage of the brand. There are small hints of Volkswagen's influence in the dash, although there's not enough to question the vehicle's overall feel.
Hand stitched diamond quilted leather seats are supportive, and look smart with the Bentley logo proudly embodied into each of the four headrests. The driver and front passenger seats both receive heating and massage options and stress the importance that comfort is a number one priority.
At highway speeds the cabin is incredibly quiet, silent even
The seats, the dash, steering wheel and hide covered flappy paddles are all hand stitched in Monaco Yellow, which brings a touch of the exterior colour into the dark and sumptuous confines of the interior.
For taller guests seated in the back, the seats offer plenty of comfort although there isn't a great deal of legroom in, even with the front seats moved forward.
At highway speeds the cabin is incredibly quiet, silent even. Deep pile carpets, laminated glass windows and sound deadening materials keep exterior noise levels to an absolute minimum.
The 14K optional NAIM audiophile system boasts 11 speakers and 15 audio channels that produce dramatic theatrical sound with Sydney Opera House like acoustics.
Engine / Transmission
Engine output of the 4.0-litre DOHC 32 valve V8 twin turbo has increased by 16kW to 389, which is noticeably more responsive across the rev range. Maximum torque of 680Nm arrives from a relatively low 1700 RPM thanks to the twin turbo V8 set-up.
Power is supplied to all four wheels divided across the All-Wheel Drive (AWD) platform. With a 40:60 rear bias power split, the V8 S is given a livelier rear wheel drive feel on hard launches and through tight twisty corners.
Owning a Bentley you may not necessarily be worried about the cost of fuel, but rather the amount of times you visit your local service station. To allay your fears, Bentley has used valve displacement technology which shuts down four of the eight cylinders to help conserve fuel and improve fuel economy by eight percent.
In 'Auto' or 'Sport' mode the 8 speed ZF transmission delivers crisp precise gear changes. The new ZF unit performs more like a dual clutch system, than a traditional automatic gearbox.
The hide covered hand stitched flappy paddles are in perfect reach for big hands like mine, located behind the steering wheel and mounted on the column.
Verdict
Owning a Bentley is a lifestyle choice, a decision that will immerse you in luxury and opulence. To own such a car is a reward for years of hard work and dedication, a point not lost on myself or my team.
The Continental GT V8 S is a celebration that sums up the very best that Bentley has to offer in a unique hand-built modern day grand tourer, that can be driven each day or every other day.
Eleven years after the first Continental GT was unveiled, this version adds a sleek sportier look and feel to the ever growing GT line-up with improved handling and enhanced performance. Any shortcomings are quickly overlooked with the quality and refinement that only Bentley can offer in their bespoke vehicles.
Although with Bentley sharing several parts and functions across the Volkswagen Group, it is somewhat puzzling to understand why they have not included some of the more advanced functions like lane assist, radar cruise control and auto piloted parking, that are readily available and tested on cheaper vehicles.
It may not have the same handling characteristics of a Porsche 911 or the supersonic ability of the Bugatti Veyron, but Bentley has given this car a personality that will inspire you to drive spiritedly and continually explore the boundaries of the V8 S.
Disclaimer: The pricing information shown in the editorial content (Review Prices) is to be used as a guide only and is based on information provided to Carsguide Autotrader Media Solutions Pty Ltd (Carsguide) both by third party sources and the car manufacturer at the time of publication. The Review Prices were correct at the time of publication.  Carsguide does not warrant or represent that the information is accurate, reliable, complete, current or suitable for any particular purpose. You should not use or rely upon this information without conducting an independent assessment and valuation of the vehicle.