Subaru Brumby reborn? Subaru ute could return as a Toyota HiLux twin!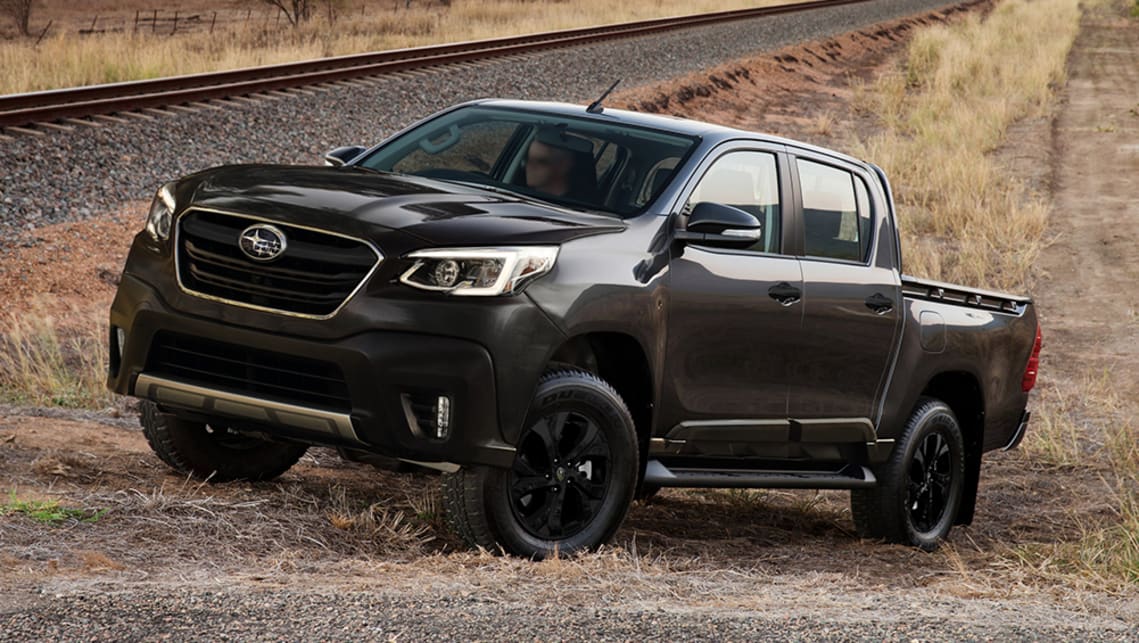 We've been asking the question for almost as long as the Subaru Brumby has been out of production – will there ever be another Subaru ute?
And while there is nothing set in stone just yet, the brand's Australian arm admits there's a huge appetite for an all-new Subaru ute from customers and media alike. Plus it might just have the ideal springboard to build such a model – based on Australia's best-selling vehicle, the Toyota HiLux.
For the unaware, Subaru and Toyota are partners in business in Japan, and Toyota is a majority shareholder in Subaru.

The best-known byproduct of the collaboration between the two brands is the Subaru BRZ and Toyota 86 twins, which are set to arrive in second-generation guise later in 2021 for both of those brands after almost a decade of success both locally and internationally.
The companies are also collaborating on a new fully electric vehicle aimed primarily at Europe, and they are planning to share more technology and knowhow across future products in coming generations.

Could that mean we could see a new ute sold by Subaru, using Toyota's expertise and experience in that field? The chances, admittedly, may be slim – but as Subaru Australia general manager Blair Read told CarsGuide, "there's always the possibility".
"There's no visibility on those sorts of discussions on what could be in the pipeline," said Mr Read. "But it brings to mind the great example of the BRZ and 86 – and the successful fruits of that Toyota and Subaru partnership."
Mr Read said customers often ask when the new Brumby will come, and the brand's PR manager, David Rowley, joked that some potential customers even tell him they're in the market for a new Brumby "because the kays are getting a bit high" on their original Brumby models. The Brumby, remember, hasn't been sold here since 1994.
"There's always that feedback, and I guess people are always talking about the Brumby and the Brat (the US version), and any car company would love to have all the options available to provide, and what you can bring to market," said Mr Read.
Sadly, there's no true indication on any plans for a HiLux-based Brumby. But if the collective audience makes enough noise, it will only help push the case for a production model of a new-generation Subaru Brumby.