Red Bull to take on Mercedes and Ferrari with its own F1 engine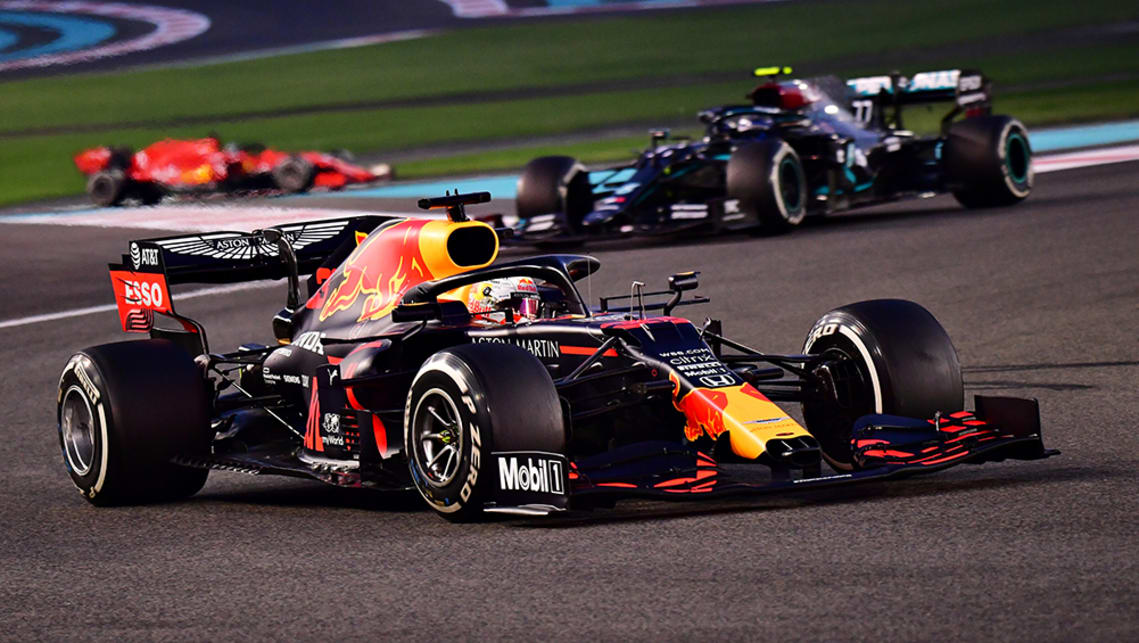 For a company famous for making energy drinks, Red Bull has become a major player in the automotive business in recent years.
Not content with sponsoring a Formula 1 team, it bought its own, then a second before building the Valkyrie supercar with Aston Martin.
Now it's taking on a whole new challenge in 2022 – building its own F1 engines. The company announced this week that it has established Red Bull Powertrains to build the complex hybrid engines for both the Red Bull Racing and Alpha Tauri teams for at least the three seasons.
Not that the team is starting from scratch, it's taking over the Honda F1 engine program after the Japanese car maker decided the sport didn't suit its needs any longer; with Honda having one last ride in 2021. Even so, it's a major commitment financially and will require the Austrian company to sink millions into the new operation.
"The establishment of Red Bull Powertrains Limited is a bold move by Red Bull but it is one we have made after careful and detailed consideration," explained Red Bull Motorsport Advisor, Dr Helmut Marko. "We are aware of the huge commitment required but we believe the creation of this new company is the most competitive option for both teams."
But how, and why did Red Bull arrive at this position of taking on Ferrari, Mercedes-AMG and Alpine/Renault building both F1 cars and engines? While companies such as Benetton and Leyton House have previously run F1 teams, building engines and taking on car makers at the core of their business is a unique challenge.
The short answer to the above question is – Red Bull had no other option.

When Honda announced it was leaving F1 mid-way through the 2020 season, Red Bull knew its options were limited. Neither Mercedes nor Ferrari were understandably keen to support a direct rival, and Red Bull's relationship with Renault is strained (to put it politely) after the energy drink company repeatedly blamed the French brand for its struggles during the hybrid engine era.
Once official partners, Red Bull and Renault endured a bitter divorce at the end of 2015 but the team had to continue using the French engines for three seasons – but Renault refused to let Red Bull use their name or branding so the team sold the naming rights to a sponsor.
The arrival of Honda for the 2019 season was seen as a risk for Red Bull, because up until that point the Japanese engine was notoriously underpowered and unreliable. It proved to be a worthwhile risk because the latest development of the Honda engine was faster and more reliable, and allowed Red Bull to win races in '19 and '20 – which made the company's decision to quit even more frustrating, because the potential of the Honda engine was finally being realised.
So Red Bull has spent the past several months pushing for the F1 rule makers to put a 'freeze' on all technical development of the complicated 1.6-litre V6 turbocharged engines and hybrid systems at the end of the 2021 season – when Honda stops paying the bills. That means Red Bull Powertrains only has to maintain the current Honda design until new engine regulations are introduced for the 2026 season.
When 2026 arrives, don't expect Red Bull Powertrains to suddenly shut up shop either. The team has hinted this week that it could either design its own engine from scratch or partner with a car company (or similar) that's looking for an easier way into the sport, as Red Bull Racing team principal, Christian Horner, explained to Autosport this week.
"If an exciting partner comes along, then of course it would make sense to look at it very seriously, whether that be an OEM or another type of partner, a battery manufacturer or whatever," he said.
The new-for-2026 engine regulations aren't confirmed yet but all indications are that the sport will move away from the complicated hybrid systems and use a combustion engine running on synthetic fuel.