Why is it hard to star my Hyundai i30?
Asked by Tim
My car is hard to start every morning as well as sometimes during the day. I have a Hyundai i30 wagon 2.0 petrol. It has done 120,000km and had a service a month ago when they replaced the fuel filter. Ever since then I have had troubles with starting it and have also found that on a quarter tank, when doing a 360 on a roundabout it sort of loses power and drives slowly. My steering wheel is also making a knocking noise when turning. What could be causing these issues?
Answered by CarsGuide
5 May 2021
The hard starting and loss of power sound to me like a problem with the fuel pick-up or the fuel pump. In your Hyundai, the fuel filter is part of the pump assembly and lives in the actual fuel tank. Replacing the filter involves removing the pump from the tank, changing the filter and then replacing the whole assembly into the tank. If a hose has been crimped or an air leak introduced into this system, the pump may not be able to supply the engine with all the fuel it needs. A cold start-up is when an engine will suffer from this leak, while tight turns on a roundabout could be enough to starve the engine of fuel if the pick-up (the hose that dips into the petrol in the tank) isn't in the right position inside the tank. The fact that these problems started when the car received a new fuel filter is a pretty good clue that something was not quite right when the car was put back together. I'd be going back to the workshop that fitted the filter, explaining the problem and giving the shop the opportunity to put things right.
The noise in your steering system is almost certainly due to a well known problem with these cars. The electrically-assisted steering system in your car uses a rubber coupling which can deteriorate over time. When this happens, a click or clunk can be heard. The solution is to have the rubber coupling replaced. Because the problem didn't cause steering failure, Hyundai didn't issue a recall for this, but a batch of earlier i30s (some cars built in 2007 and 2008) did have a steering coupling that could fail completely, leading to a loss of steering., These were recalled by Hyundai as part of a safety recall back in 2014.
Search from Over 8,000 questions Over 8,000 questions answered by CarsGuide
Complete Guide to Hyundai
i30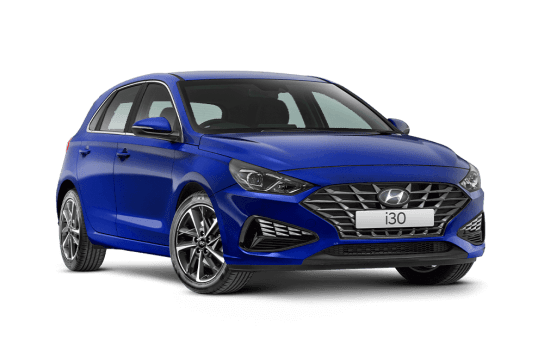 Reviews, price, specs and more