Mitsubishi Triton: Sagging suspension
Asked by Dissatisfied Tradie
I should be the proud owner of the latest model Triton dual-cab 4x4 ute, instead I have a ute that is not capable of doing the job I bought it to do, and that Mitsubishi claimed it was designed to do. Firstly, at my own cost of $510 I had to replace the rear leaf springs as the vehicle was sagging so badly the tow bar was only 175 mm from the ground and would bottom out on every speed hump. This also explained the constant flashing of drivers' high beams from the opposite direction as my headlights were pointing directly in their eyes. Mitsubishi told me I was overloading the ute, so I had it weighed and to my disbelief I found my load over the tare weight was just 352 kg. Mitsubishi would do nothing! Then I had to replace the shockers as they failed, at my own cost again. The most annoying problem I have is the constant surging and spluttering when driving at constant speeds. I have had to have the vehicle's computer remapped, which fixes the problem temporarily, but it then starts over again.
As this is a work vehicle the cost of having it in the workshop is adding up significantly. Then there is the servicing costs, fixed they say. Yes, fixed all right, minor services, which entail oil and filter, clean the air filter fill the window washer and a visual check. The service, which took about 1 1/2 hours and cost over $550 left a very bitter taste in my mouth. Finally the fuel consumption at around 15.7 L/100 km is atrocious. I am sick to death of being stitched up. I won't buy Mitsubishi again.
Answered by CarsGuide
29 Mar 2013
Yours is the second report of sagging Triton rear springs we have had. We went to Mitsubishi with that previous report and asked them to check the vehicle, it was one of five that owner had, and the response was that there was nothing wrong with it. But it seems the way to fix the problem is to fit heavy-duty rear springs, and your case also shock absorbers, which makes you want to ask the question of its fitness to do the job it is claimed it is designed to do. I would contact your dealer again and express your dissatisfaction with the vehicle, and if you feel you want to go further contact Mitsubishi direct.
Search from Over 8,000 questions Over 8,000 questions answered by CarsGuide
Complete Guide to Mitsubishi
Triton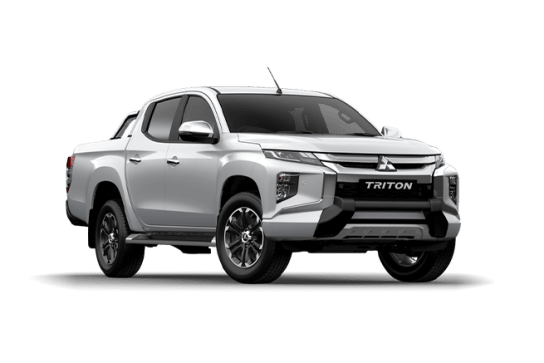 Reviews, price, specs and more