Aurion to replace my Maxima?
Asked by Lawrie Bennett
I live in Bowen, a small town midway between Mackay and Townsville, so we don't expect to go into town and see a big display of all the new cars , available in the big cities, in the motor dealers showrooms.
So we have to rely on asking visiting tourists, driving cars that we like the look of, as to what they think of them.
Needless to say they are not going to rubbish the purchase of their car if it has been a bit of a lemon as it will make them look like a bit of a dill. So it is likely that most of us yokels have to read about the latest cars in magazines and newspapers, and hope the motoring writer has given the latest car he/she is examining a good going over.
I have for the last 18 years driven a Nissan Maxima which has been very reliable looks good and has terrific acceleration,which is essential when you spend half your life driving 200km to get medical treatment in Townsville ,or Mackay.
I need a car that goes like the clappers and can accommodate myself and my wife ,in comfort. The problem is I am eighty years of age, am tallish @ 6 foot 6 inches and weigh in at 200lbs, so I need a car that's a bit larger than the Maxima , is not too heavy on the fuel, won't cost a fortune , and can be serviced closer to Bowen than 400km per round trip.Your recent article on the Porsche Cayenne Turbo seemed close to what I need , except for the price.
One car I have seen on T.V. very occasionally was a Toyota Aurion automatic sedan. They seem to come in about 4-5 types and cost somewhere about $27000, which seems odd. A comparable Commodore costs about $40000 to $50000 and yet I understood most Toyota's sold at a premium to either Fords or Holdens. Why are they so reasonable?
Answered by CarsGuide
8 Sep 2015
Thanks for the email. Hopefully I can keep this simple.
I would strongly recommend a Toyota Aurion V6 $30,990 drive away or the Toyota Camry $28,990 drive away (pricing current September 2015).
Unless you want the acceleration of the V6 I would opt for the four cylinder Camry, which is spritely enough and will also deliver good open road fuel economy.
For the type of driving you're doing you do not need the hybrid Camry.
Also, the base model Camry on the smaller wheels and Michelin tyres will be much more comfortable and a touch quieter than the dearer Camry models that come with sports tyres.
In both the Aurion and Camry you will be protected by seven airbags and a five star safety rating. A rear camera is standard on both models too.
The servicing costs are among the cheapest in the business.
Furthermore the intervals are longer than other Toyotas (15,000km rather than 10,000km) and the capped pricing lasts four years or 75,000, whichever comes first (other Toyotas are three years, 60,000km).
This was done to help Aurion and Camry appeal to fleets.
However, your warranty is the same as other Toyotas at three years/100,000km.
Dealership extended warranties are generally not worth the paper they are printed on, so save your money if you're offered an extension.
Please check you're comfortable when driving the Aurion and Camry. They have ample room inside and a lot of travel in the front seat rails.
Meanwhile, you're right in your assumption that Toyotas are regarded as a premium over Holden and Ford. The price is cheap because Toyota is trying to keep the factory running until 2017. It is in effect making a loss with each Camry it sells.
Toyota also has a vast rural dealer network so hopefully you're never far away from help should you need it.
Lastly, the Camry was at $26,990 drive away for much of last year and the price may limbo to that level again in the lead up to the end of the year or early next, to clear 2015 stock. This is not an inside tip, merely an educated guess on my part.
Good luck and let me know if I can help any further. I hope I'm still driving big distances in my 80s.
Search from Over 8,000 questions Over 8,000 questions answered by CarsGuide
Complete Guide to Nissan
Maxima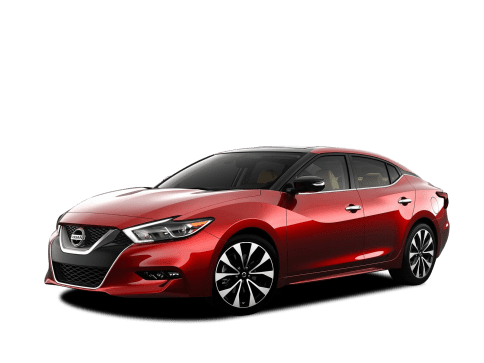 Reviews, price, specs and more