Are my engine problems covered by warranty?
Asked by Barbara
I have a 2016 Ford Kuga diesel which had a coolant loss problem in 2019. The coolant was simply topped up but the problem not diagnosed. Then it experienced a breakdown (limp mode, loss of acceleration) in July 2020. The EGR valve was replaced (suspected problem) but then another breakdown occurred December 2020. This time it was shuddering so I pulled over.
The vehicle got towed to the dealer who said it was my fault that I drove it while it was overheating and I had seized the engine. There was no warning, the temperature gauge was fine. They want $20,000 to repair it.
Ford Australia keeps trying to close the case saying it's out of warranty. My car is still at the dealer. Any advice?
Answered by CarsGuide
17 Feb 2021
This model has a terrible record in terms of engine overheating. Even the petrol engine version has been recalled by Ford Australia after overheating and engine-bay fires were reported both here and in other markets.
The diesel doesn't seem as likely to catch fire, but there's definitely a trend for it to present with exactly the same problems and outcomes as your vehicle. Those symptoms include a lack of warning that anything is amiss, followed by a total engine melt-down with destructive consequences. As of right now, Ford hasn't recalled the diesel-engined Kuga for this problem, but it's definitely a thing around the world.
In your case, it's critical to know whether the problem was pointed out to a Ford dealership within the three-year warranty period. If that's the case, then you have what's known as a pre-existing problem which means, if the dealer was made aware of the fault within the factory warranty period, then it's a warranty case. No questions.
Back when your car was brand-new, it carried a three-year warranty, so, you need to work backwards from the date you first notified the dealer of a problem (when the vehicle was topped up with coolant but not diagnosed further) to see if that falls within the first three years of that car's registered life. Even if it works out a little beyond the warranty period, you'd have a strong case for a pro-rata contribution from Ford for the cost of repairs, since Australian Consumer law can, in some case cases, over-ride factory warranty restrictions. Your case will be even stronger if you have proof of a Ford dealership service history.
Even then, there could be some wrangling on the part of the dealer, particularly in terms of what actually caused the engine failure. But I'd be talking to Ford Australia's customer service division to try to work out a solution.
Search from Over 8,000 questions Over 8,000 questions answered by CarsGuide
Complete Guide to Ford
Kuga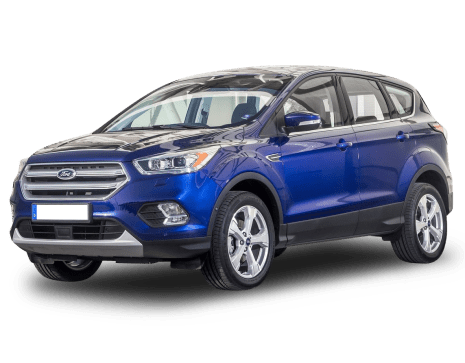 Reviews, price, specs and more