Suzuki Kizashi Problems
No car is perfect, but we've gathered everything relating to the Suzuki Kizashi reliability here to help you decide if it's a smart buy.
Is there any advantage to using 95 PULP?
Answered by CarsGuide
7 Nov 2017
It's a good idea to occasionally run 95 PULP in a car like the Kizashi, it will clean the fuel system, run better, and get a little better fuel economy.
Best car for a sales rep?
Answered by CarsGuide
7 Oct 2016
I would question the Renault if you're doing lots of kays in then country. I'm sure it would be reliable, but having it serviced when you need to could be an issue if you're away from a main city. The Kia is a good choice, so too are the Mazdas. You could add the Honda Accord, Subaru Liberty and Suzuki Kizashi to your list.
Experience with and Quality of Goodride tyre brand?
Answered by CarsGuide
25 Jul 2016
I had never heard of the Goodride brand — although it sounds similar to the respected Goodrich in the US — so resorted to a Google search. It showed the parent company is Chinese. I have yet to drive on, or hear of, a decent Chinese tyre. Does that answer your question?
What caused Kizashi limp mode?
Answered by CarsGuide
22 Jan 2016
It would seem that a faulty sensor caused it, and the problem has been fixed by replacing it.
Kizashi on 91RON?
Answered by CarsGuide
22 Sep 2014
The car's official Suzuki fuel ranking is regular 91 octane.
Suzuki Kizashi Sport noise when setting off
Answered by CarsGuide
16 May 2014
You're right, the noise is the park brake releasing when you take off, or releasing after a short time, it's not the ABS system checking itself.
Search from Over 8,000 questions
Over 8,000 questions answered by CarsGuide
Complete Guide to Suzuki
Kizashi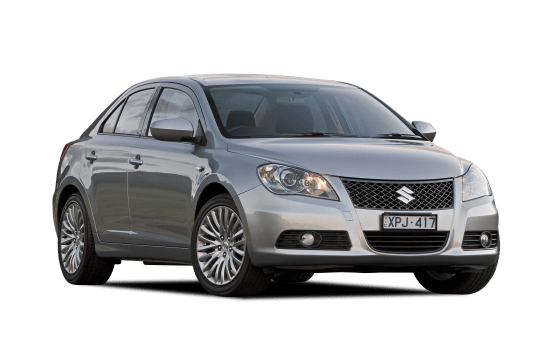 Reviews, price, specs and more