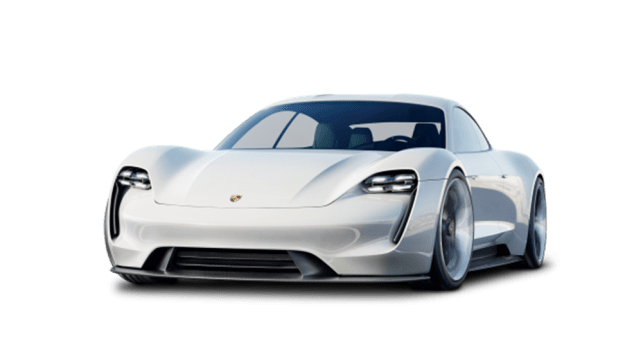 Porsche Taycan 2022
Our most recent review of the 2022 Porsche TAYCAN resulted in a score of 8.1 out of 10 for that particular example.
Carsguide Journalist Tom White had this to say at the time: So, does the Taycan have a soul in the same way its Porsche predecessors do? It's hard to say. While this car has presence and otherworldly handling prowess, there's still something clinical about the way it accelerates and clings to the road as though the act of doing so carries no weight.
You can read the full review here.
This is what Tom White liked most about this particular version of the Porsche TAYCAN: Amazing handling, Fast but with healthy range, Bold design
What's on this page
Porsche Taycan 2022 Price and Specs
Pricing guides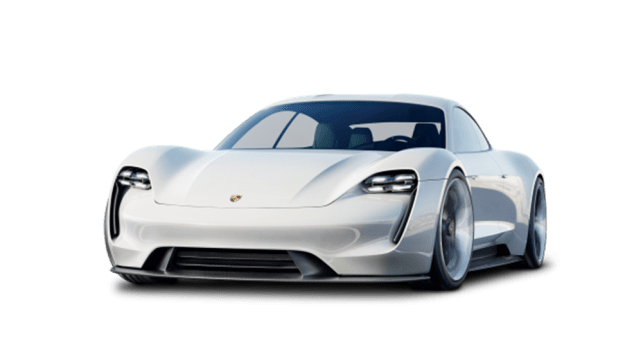 $249,700
Based on Manufacturer's Suggested Retail Price (MSRP)
Porsche Taycan Model
Body Type
Specs
Price
4S
Sedan
— Electric
$194,700
4S
Sedan
— Electric 2 SP AUTO
$191,000
(base)
Sedan
— Electric 2 SP AUTO
$153,600
Turbo
Sedan
— Electric
$276,300
4 Cross Turismo
Wagon
— Electric
$176,600
4S Cross Turismo
Wagon
— Electric
$201,000
Turbo Cross Turismo
Wagon
— Electric
$271,200
See All Porsche Taycan 2022 Pricing and Specs
Porsche Taycan 2022 Interior
The Taycan's interior consists of four adult-sized bucket seats, with a small extra centre seat in the rear. Full leather trim is standard, as are electrically adjustable front seats in a choice of 16 colours. The interior can be further customised with various textures and fittings, including a third touch panel control in the dash for the front passenger.

Porsche Taycan 2022 Speed
The Taycan will sprint from 0-100km/h in 5.4 seconds in the base car, 4.0 seconds in the 4S, 3.2 seconds in the Turbo, and 2.8 seconds in the Turbo S.
Porsche Taycan 2022 Colours
There are 17 exterior colour choices in the Taycan range, with further custom choices for buyers so-inclined. There are also 16 interior trim options accross full leather, leather-free, and Club leather, with eight trim options being two-tone.
White

Black

Carrara White Metallic

Jet Black Metallic

Volcano Grey Metallic

Cherry Metallic

Dolomite Silver Metallic

Frozen Berry Metallic

Coffee Beige Metallic

Gentian Blue Metallic

Frozen Blue Metallic

Mamba Green Metallic

Mahogany Metallic

Neptune Blue

Carmine Red

Chalk

Ice Grey Metallic
Porsche Taycan 2022 Seats
The Taycan has five seats, but is pitched as a '4+1' as the centre rear seat is very small. The front seats and outboard rear passenger seats are bucket-style, and all are clad in leather trim. Front seats are electrically adjustable and can optionally be heated.
Porsche Taycan 2022 Q&As
Check out real-world situations relating to the Porsche TAYCAN here, particularly what our experts have to say about them.
Do electric cars have gears?

One of the most common questions regarding the latest in passenger-car technology is: Do electric cars have gears? The question really should be: Do electric vehicles have more than one gear, but, in both cases the broad answer is no, they don't. That's in the case of production cars anyway, and the reason is simple: They don't really need more than one gear.

In most cases, the production-based EV has an electric motor that acts more or less directly on the axles (or drive-shafts) turning the wheels. Even on an all-wheel-drive EV, that simply means there's an electric motor at each end of the car, operating the front and rear drive-shafts. That brings us to the more subtle question of: Do electric cars have transmissions? In the strictest technical sense, they do, but the EV transmission is a very simple device, since it's a single speed unit rather than a multi-speed gearbox. Simplicity of drivetrain is a major EV selling point.

So why only one gear? A conventional car needs a multi-ratio transmission (or gearbox) because the engine operates well in only a narrow band of speeds (rpm). So, to keep the engine in its happy-zone, the gearbox can provide it with the gear ratio that is right at that moment; that keeps it spinning at a happy speed, regardless of whether it's in stop-start traffic or cruising on a freeway at 110km/h. But the electric motor fitted to an EV has a much wider range of speeds at which it makes good power and torque. In fact, an electric motor makes its maximum torque at rest and can spin very fast, so it's always ready for action.

This is all tied up with the broad subject of 'how do electric engines work', but it remains that an electric motor (it's not technically an engine at all) makes lots of torque from the moment the driver presses the accelerator. Which brings us to the topic of 'do electric cars have a clutch' because, again, the answer is no. It doesn't need one because to stop an EV at a traffic light, you simply stop the motor; it doesn't remain running at idle like a conventional car engine and, without gears to select anyway, you don't need it even when taking off from rest. All these things make driving an EV a simpler task than a conventional car with a manual transmission. Maintenance over the life of the vehicle is reduced, too.

Most production EVs have this simple, single speed transmission, the notable exception being the Porsche Taycan. That car has a two-speed gearbox which enables Porsche to make it accelerate extremely quickly as well as reach a high top speed (both Porsche selling points from the very beginning). Most EV makers gear their cars for either top speed or acceleration (usually the latter) but the electric motor is so flexible that Tesla has shown it's possible to attain both with a single-speed gearbox.

The major variation from this concept comes in the form of older cars that enthusiasts have converted from petrol to electric power. In these cases, the engine vs transmission equation means that the car usually retains its manual gearbox. That's purely because the electric motor sits where the petrol motor once did, and retaining the transmission is a simple way to get the electric power to the wheels. This is one case where the type of motor (petrol versus electric) being used to power the car doesn't dictate the transmission.

The vast majority of these home brews use a conventional manual (stick shift to use an Americanism) because converting a petrol car with an automatic transmission is a much bigger job. Even then, most owners of these converted cars find they leave the car in third gear all of the time and allow the huge flexibility of the electric motor to do its thing, driving the car as if it was without gears. Again, the clutch is not needed, even in stop-start traffic.

 
See All Porsche TAYCAN Q&As
Porsche Taycan 2022 Accessories
The Taycan's options list is up to 125 items long depending on the grade chosen, though standard fitment includes leather interior trim, a 10.25-inch multimedia touchscreen and curved digital dash, wireless Apple CarPlay and Android Auto connectivity, leather interior trim, quad-zone climate control, electrically adjustable front seats, 19-inch alloy wheels, tungsten brakes, LED head and tail lights with interior ambient lighting, as well as keyless entry and push-start ignition.