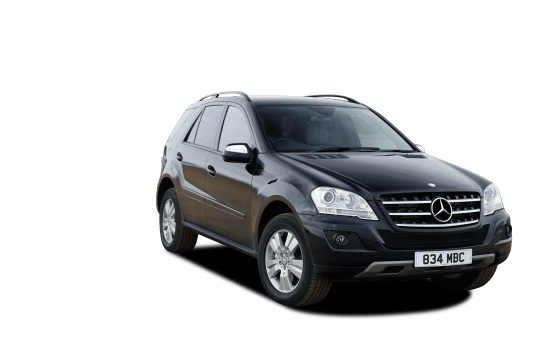 Mercedes-Benz ML320 Australia
What's on this page
Mercedes-Benz ML 320 Q&As
Check out real-world situations relating to the Mercedes-Benz ML 320 here, particularly what our experts have to say about them.
ML 320, ML 350 or Jeep Grand Cherokee for towing a boat?

As you say Mercedes generally cost more to service and repair, particularly if you have a dealer do the work.

They're not as expensive if you use an independent Mercedes specialist, and there are plenty around who can do that for you. They not only charge less for their labour, they usually have access to cheaper parts. Most of those parts are full factory parts, just sourced from overseas, instead of locally, so you don't miss out on quality or reliability by using them.

Jeep owners generally swear by the cars, but they have had issues over the years that should make you wary about signing on to the brand.

There's not much to split them, perhaps I would prefer the 'Benz.

Read more

Mercedes or Jeep for towing a boat?

You're correct in thinking the Mercedes would cost more to service and repair, particularly if you use a dealer. Going to an independent service mechanic with experience of Mercedes-Benz cars would save you plenty. The Jeep would be the cheaper of the two in terms of servicing, and of the two you are looking at that's the one I would opt for.

Read more

Import info

Read more
See All Mercedes-Benz ML 320 Q&As
Mercedes-Benz M-Class Towing Capacity
The Mercedes-Benz ML 320 has maximum towing capacity of 3500kg for the latest model available.
Year
Body Type
Braked Capacity from
Braked Capacity to
2009
SUV
3500kg
3500kg
2008
SUV
3500kg
3500kg
2007
SUV
3500kg
3500kg
2006
SUV
3500kg
3500kg
2005
SUV
3500kg
3500kg
See All Towing Capacity for Mercedes-Benz ML 320