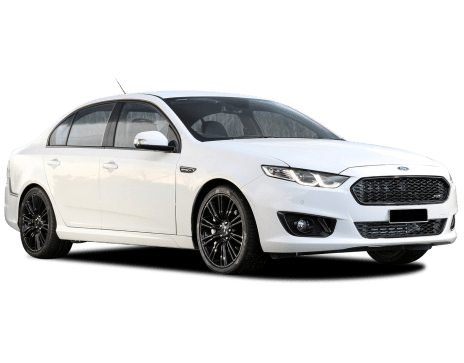 Ford Falcon 1991
The 1991 Ford Falcon range of configurations is currently priced from $2,200.
The 1991 Ford Falcon carries a braked towing capacity of up to 2100 Kg, but check to ensure this applies to the configuration you're considering.
What's on this page
Ford Falcon 1991 Q&As
Check out real-world situations relating to the Ford Falcon here, particularly what our experts have to say about them.
Lemon aid

YOU have quite a large choice of cars, even with your limited budget. You need to understand that any car you buy for that sort of money will be old and likely to have gone around the world several times. Don't limit yourself to a particular make and model, but go for the car that's in the best condition. The EA Falcon is one I would probably avoid. It was the first model in a new generation of Falcons and had a few problems with the engine and transmission. That's not to say that all EAs are lemons, but you should be doubly careful about buying one.

Read more

Steering competition

If the wheel alignment is correct the car should steer straight ahead when you take your hands off the wheel, unless the road camber is quite pronounced and then it might steer slightly to the left. If your car markedly steers left when you let the wheel go there is something wrong. Has your car been in a crash? If so, it may have been incorrectly repaired and not straight. It amazes me how many cars you see on the road that are not visually straight, that is, they are crabbing down the road. I recently saw a Laser so far from straight the driver needed a quarter turn of lock to hold a straight line -- he wasn't so much steering it as sailing it. I'd get someone to drive the EB while you observe from a following car and see if the rear wheels are in line and tracking in line with the front ones.

Read more
See All Ford Falcon Q&As
Ford Falcon 1991 Wheel size
Wheel size for the 1991 Ford Falcon will vary depending on model chosen, although keep in mind that many manufacturers offer alternate wheel sizes as options on many models.The wheel size available will alter the range of tyres available to be fitted.
Ford Falcon Model
Body Type
Front Tyre Size
Front Rim
Rear Tyre Size
Rear Rim
GL
Commercial
P195x75SR14
—
P195x75SR14
—
Classic
Sedan
—
14x6 inches
—
14x6 inches
GL
Sedan
—
14x6 inches
—
14x6 inches
S
Sedan
—
15x7 inches
—
15x7 inches
S XR8
Sedan
—
15x7 inches
—
15x7 inches
GL
Ute
P195x75SR14
—
P195x75SR14
—
S
Ute
P205x65HR15
—
P205x65HR15
—
GL
Wagon
—
14x6 inches
—
14x6 inches
S
Wagon
—
15x7 inches
—
15x7 inches
See All Ford Falcon 1991 Wheel Sizes
Ford Falcon 1991 Towing capacity
The Ford Falcon's towing capacity ranges from 1200kg to 2100kg. Some models also offer heavy-duty or towing option packs which can increase towing capacity, as well as options which can hamper towing capacity. Towing capacities can vary wildly on a large number of factors. These include engine, transmission, model, and options chosen. Always check with the manufacturer or in your vehicles handbook before attempting to tow anything.
Ford Falcon Model
Body Type
Specs
Braked Capacity
GL
Commercial
4.1L,ULP,5 SP MAN
1200kg
GL
Commercial
4.1L,ULP,3 SP AUTO
1200kg
Classic
Sedan
3.9L,ULP,5 SP MAN
1200kg
GL
Sedan
3.9L,ULP,5 SP MAN
1200kg
Classic
Sedan
3.9L,ULP,4 SP AUTO
1200kg
GL
Sedan
3.9L,ULP,4 SP AUTO
2100kg
GL
Ute
4.1L,ULP,5 SP MAN
1200kg
GL
Ute
4.1L,ULP,3 SP AUTO
1200kg
S
Ute
4.1L,ULP,5 SP MAN
1200kg
S
Ute
4.1L,ULP,3 SP AUTO
1200kg
GL
Wagon
3.9L,ULP,5 SP MAN
1200kg
GL
Wagon
3.9L,ULP,4 SP AUTO
1200kg
GL
Wagon
3.9L,ULP,4 SP AUTO
2100kg
S
Wagon
3.9L,ULP,5 SP MAN
1200kg
See All Ford Falcon 1991 Towing Capacity