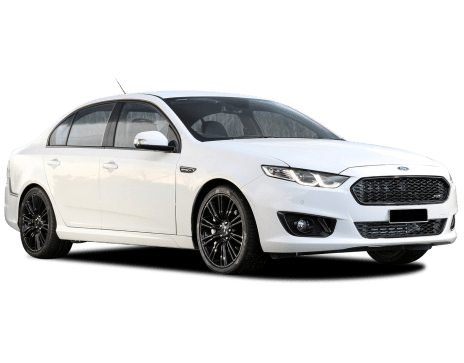 Ford Falcon 1972
What's on this page
Ford Falcon 1972 Q&As
Check out real-world situations relating to the Ford Falcon here, particularly what our experts have to say about them.
Bathurst Myth

IF THEY'D fitted an extra leaf it would have been to the right-rear spring (that's the one that's loaded rounding left-hand bends), but there's nothing to suggest they did. I don't believe that black was a standard colour, but I do know of one XY Phase 3 GT HO that was black from the factory. That car was a special order.

Read more

Hardtop hard to top

Nice dream, Matthew. The most important thing to look for in a Falcon coupe is rust -- they rust so fast they virtually disappear before your very eyes. With that in mind, it's absolutely vital that you buy the best car you can afford because you can easily spend many thousands of dollars on rust repairs to bring a rusty car up to reasonable roadworthy condition. My information is that good-condition XA coupes, with 302 V8 and auto trans, are bringing $8000-$12,000. I would really recommend you delay your dream drive until you can afford to buy a good car rather than buy a cheap, rusty wreck.

Read more

First thoughts the best

Though the 3.9-litre EA motor and box would fit, I would be loath to recommend it. If you recall, the EA motor had its share of problems, including overheating and head gasket leakage. It was an engine you avoided if you could. The best option, in my view, is the one you were thinking of -- that's rebuilding the 250 for ULP and fitting that.

Read more
See All Ford Falcon Q&As
Ford Falcon 1972 Wheel size
Wheel size for the 1972 Ford Falcon will vary depending on model chosen, although keep in mind that many manufacturers offer alternate wheel sizes as options on many models.The wheel size available will alter the range of tyres available to be fitted.
Ford Falcon Model
Body Type
Front Tyre Size
Front Rim
Rear Tyre Size
Rear Rim
500
Coupe
—
14x6.95 inches
—
14x6.95 inches
GT
Coupe
ER70H14
14x6 inches
ER70H14
14x6 inches
GT
Sedan
ER70H14
14x6 inches
ER70H14
14x6 inches
See All Ford Falcon 1972 Wheel Sizes
Ford Falcon 1972 Towing capacity
The Ford Falcon has no towing capacity for the 1972 year the model was manufactured.
Ford Falcon Model
Body Type
Specs
Braked Capacity
base
Commercial
4.1L,Leaded,3 SP MAN
0kg
base
Commercial
4.9L,Leaded,3 SP AUTO
0kg
500
Coupe
3.3L,Leaded,3 SP MAN
0kg
500
Coupe
4.1L,Leaded,3 SP MAN
0kg
500
Coupe
3.3L,Leaded,3 SP AUTO
0kg
500
Coupe
4.9L,Leaded,4 SP MAN
0kg
base
Sedan
4.1L,Leaded,3 SP MAN
0kg
500
Sedan
4.1L,Leaded,3 SP MAN
0kg
500
Sedan
5.8L,Leaded,4 SP MAN
0kg
base
Sedan
4.1L,Leaded,3 SP AUTO
0kg
500
Ute
4.1L,Leaded,3 SP MAN
0kg
base
Ute
4.1L,Leaded,3 SP MAN
0kg
base
Ute
4.9L,Leaded,3 SP AUTO
0kg
500
Ute
4.9L,Leaded,4 SP MAN
0kg
base
Wagon
4.1L,Leaded,3 SP MAN
0kg
base
Wagon
4.1L,Leaded,3 SP AUTO
0kg
500
Wagon
3.6L,Leaded,3 SP AUTO
0kg
500
Wagon
4.9L,Leaded,3 SP AUTO
0kg
See All Ford Falcon 1972 Towing Capacity