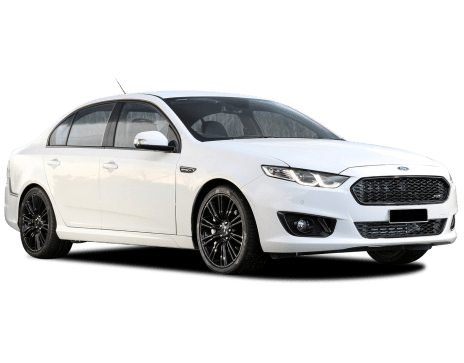 Ford Falcon 1988
The 1988 Ford Falcon range of configurations is currently priced from $1,800.
The 1988 Ford Falcon carries a braked towing capacity of up to 1200 Kg, but check to ensure this applies to the configuration you're considering.
What's on this page
Ford Falcon 1988 Q&As
Check out real-world situations relating to the Ford Falcon here, particularly what our experts have to say about them.
Ute you can use

ALL are suitable for work, but it could come down to the type of work you do. None will work as hard as a Japanese one-tonner. If you don't need to carry heavy loads, the Falcon may well do the job. The XH will carry more than the XD and XF in its one-tonne guise, so that may be worth a look. XD and XF Falcons are getting long in the tooth and will be well past their use-by date. In utes you need to look for damage to the body. The condition of the inner tray is a giveaway to its previous life. Also, check early Falcon utes for rust.

Read more

Extract the digits

IT'S not common. You should take it to an instrument repairer. Generally, it won't be a problem with annual checks, provided the speedo is working so you know how fast you're going.

Read more

Cool change?

THE XF Falcon ute has an alloy-headed engine, so it should run a coolant rather than water. But I'd be reluctant to recommend you change now. After 380,000km, it seems to be going OK. I wouldn't change anything.

Read more
See All Ford Falcon Q&As
Ford Falcon 1988 Wheel size
Wheel size for the 1988 Ford Falcon will vary depending on model chosen, although keep in mind that many manufacturers offer alternate wheel sizes as options on many models.The wheel size available will alter the range of tyres available to be fitted.
Ford Falcon Model
Body Type
Front Tyre Size
Front Rim
Rear Tyre Size
Rear Rim
base
Commercial
P195x75SR14
—
P195x75SR14
—
GL
Sedan
—
14x6 inches
—
14x6 inches
S-PAK
Sedan
—
14x5.5 inches
—
14x5.5 inches
S
Sedan
—
15x7 inches
—
15x7 inches
GL
Ute
P195x75SR14
—
P195x75SR14
—
base
Ute
P195x75SR14
—
P195x75SR14
—
GLS
Ute
P215x65HR14
—
P215x65HR14
—
GL
Wagon
—
14x6 inches
—
14x6 inches
S-PAK
Wagon
—
14x6 inches
—
14x6 inches
S
Wagon
—
15x7 inches
—
15x7 inches
See All Ford Falcon 1988 Wheel Sizes
Ford Falcon 1988 Towing capacity
The Ford Falcon's towing capacity ranges from 910kg to 1200kg. Some models also offer heavy-duty or towing option packs which can increase towing capacity, as well as options which can hamper towing capacity. Towing capacities can vary wildly on a large number of factors. These include engine, transmission, model, and options chosen. Always check with the manufacturer or in your vehicles handbook before attempting to tow anything.
Ford Falcon Model
Body Type
Specs
Braked Capacity
base
Commercial
4.1L,Leaded,3 SP MAN
1200kg
base
Commercial
4.1L,ULP,3 SP AUTO
1200kg
GL
Sedan
3.3L,Leaded,4 SP MAN
910kg
GL
Sedan
4.1L,Leaded,4 SP MAN
1200kg
GL
Sedan
3.3L,Leaded,5 SP MAN
910kg
S-PAK
Sedan
3.3L,Leaded,4 SP MAN
910kg
GL
Ute
4.1L,Leaded,4 SP MAN
1200kg
base
Ute
4.1L,Leaded,3 SP MAN
1200kg
base
Ute
4.1L,ULP,3 SP AUTO
1200kg
GLS
Ute
4.1L,ULP,5 SP MAN
1200kg
GL
Wagon
3.3L,Leaded,4 SP MAN
910kg
GL
Wagon
4.1L,Leaded,4 SP MAN
1200kg
GL
Wagon
3.3L,Leaded,5 SP MAN
910kg
S-PAK
Wagon
3.3L,Leaded,4 SP MAN
910kg
See All Ford Falcon 1988 Towing Capacity