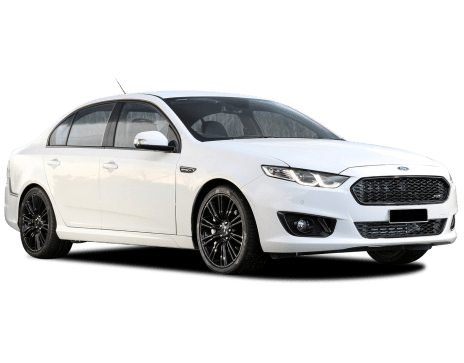 Ford Falcon 1964
What's on this page
Ford Falcon 1964 Q&As
Check out real-world situations relating to the Ford Falcon here, particularly what our experts have to say about them.
Coupe to keep

FALCON coupes are highly prized as collector cars, even modified ones like yours, so it is worth keeping. I'm not aware of a hybrid-drive system you could fit to it, other than gutting a Toyota Prius and installing the system from that. LPG is probably your best solution at present.

Read more
See All Ford Falcon Q&As
Ford Falcon 1964 Wheel size
Wheel size for the 1964 Ford Falcon will vary depending on model chosen, although keep in mind that many manufacturers offer alternate wheel sizes as options on many models.The wheel size available will alter the range of tyres available to be fitted.
Ford Falcon Model
Body Type
Front Tyre Size
Front Rim
Rear Tyre Size
Rear Rim
Squire
Wagon
—
13x6.5 inches
—
13x6.5 inches
See All Ford Falcon 1964 Wheel Sizes
Ford Falcon 1964 Towing capacity
The Ford Falcon has no towing capacity for the 1964 year the model was manufactured.
Ford Falcon Model
Body Type
Specs
Braked Capacity
base
Commercial
3.3L,Leaded,3 SP MAN
0kg
base
Commercial
3.3L,Leaded,2 SP AUTO
0kg
base
Commercial
2.8L,Leaded,3 SP MAN
0kg
base
Commercial
2.8L,Leaded,2 SP AUTO
0kg
Deluxe
Convertible
2.8L,Leaded,3 SP MAN
0kg
Futura
Convertible
2.8L,Leaded,3 SP MAN
0kg
Futura
Sedan
2.8L,Leaded,3 SP MAN
0kg
base
Sedan
2.4L,Leaded,3 SP MAN
0kg
Deluxe
Sedan
2.4L,Leaded,3 SP MAN
0kg
Deluxe
Sedan
2.8L,Leaded,3 SP MAN
0kg
base
Ute
2.8L,Leaded,3 SP MAN
0kg
base
Ute
3.3L,Leaded,3 SP MAN
0kg
base
Ute
3.3L,Leaded,2 SP AUTO
0kg
base
Ute
2.4L,Leaded,3 SP MAN
0kg
base
Wagon
2.4L,Leaded,3 SP MAN
0kg
Deluxe
Wagon
2.8L,Leaded,3 SP MAN
0kg
Squire
Wagon
2.4L,Leaded,3 SP MAN
0kg
See All Ford Falcon 1964 Towing Capacity