Lamborghini Huracan 2015 review: road test
Paul Gover road tests and reviews the 2015 Lamborghini Huracan LP 610-4 with specs, fuel consumption and verdict.
What we like
Epic performance
Great steering feel
Quality finishing
What we don't
Limited storage
Thirsty
Difficult to park
What we like
Epic performance
Great steering feel
Quality finishing
What we don't
Limited storage
Thirsty
Difficult to park
Lift the red cover on the Huracan's start button and prepare for blast-off.
If Santa were flying to my house with a Christmas car I'd have my fingers crossed for a Rolls-Royce Phantom. After all, if you're going to dream, you might as well dream big.
In lots of people, the inner child would be craving something more ... well ... outrageous. Something like a Lamborghini Huracan.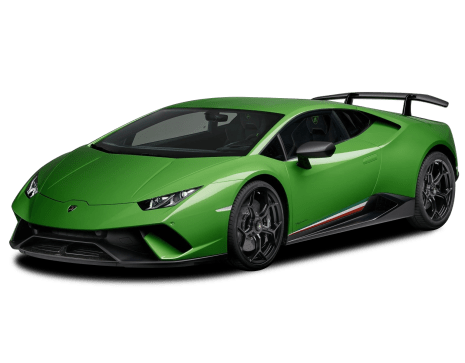 Explore the 2015 Lamborghini Huracan range
It's the kind of car that ends up on a poster on a youngster's wall, carrying on a tradition that stretches back through the Diablo and Countach to the Miura from the 1960s, and setting the scene for a life of dreams.
When a car like the Huracan jumps down off the wall and into the rear world it smacks people right in the face. They are not remotely prepared, in a world of Corollas and Camrys, for something that is so outrageously out of step with the motoring mainstream.
Almost everyone turns to watch, gawk, smile and wave
I know because I've just been driving a Huracan and almost everyone turns to watch, gawk, smile and wave.
One bloke nearly crashes his HiLux because he devotes all his attention to the Huracan in the mirror instead of the traffic up ahead.
It probably helps that The Tick car is matt black, endowing it with more than a passing resemblance to The Batmobile.
Just to refresh, the Huracan is the all-new replacement for the Gallardo, sliding in below the rampaging Aventador but still with a $428,000 starting price, a howling 5.2-litre V10 that makes 449kW and a stunning body that is genuinely futuristic.
It's a total pain to park, even with the optional reversing camera and parking sensors — can you believe they expect you to pay an extra $5700 for the privilege? — and there are only two seats and no real luggage space. It's also heavy on fuel, impossible to hide, and you would need something sensible, like a Camry — or perhaps a Phantom — for family duties.
But I'm not thinking about any of the practical stuff as I slide into the Huracan. I'm as happy as a six-year-old on Christmas morning as I realise I'm actually going to be driving this weapon.
That's how it feels, too, as I lift the red cover on the start button — the same piece of theatre as in the Aventador — and fire the V10. It's only then I can relax a little and identify the multimedia screen, and switches and quality finishing. These mark the Huracan as a close cousin to the Audi R8 that supplies the Italian stallion's basic package.
That means a mid-engined layout with lots of aluminium in the bodywork, all-wheel drive on the LP 610-4, German-style aircon that actually works, and service intervals set at 12 months or an unlikely 10,000km in that time.
As I roll into the traffic I'm reminded to hit the "nose lift" button to prevent the car dragging on the driveway, and leave the car in full "auto" mode as I adjust to the scene.
It's a tight squeeze because the car is very wide and low, and visibility is plain awful. I can see plenty down and over the nose, but not much else. So I'm relying on goodwill and patience from the people around me.
On the freeway, I can edge the revs up beyond 4000 for a great whack of power and a wonderful howl from the engine, which seems more free-spirited than I remember from the R8. It helps that the red-line is 8500rpm and that's when the engine really yelps.
I'm still in the Strada setting for softer suspension and throttle response, but there is a lot of tyre noise from the 20-inch rubber that defeats corners.
A little later and I'm pushing harder when I realise there is no point. I'm just going to get into trouble, and there is no chance to explore the real potential of the Huracan without getting to a racetrack.
It's a stupid, glorious, wonderful rocket ship of a car but it's as useful in the everyday world as a mankini
So I'm reduced to occasional blats out of slow corners, using the paddle shifters to go a gear lower than the car really needs to have some fun.
I'm finding the suspension is more compliant than I expect, the leather buckets are well shaped and supportive, the steering feel is great, and every journey takes longer than expected because someone wants to talk about my Batmobile.
That's all good news and it's also fun to take a few people for a rap and a romp. Not too much noise or fury, understand, but a chance to see what Lamborghini is about.
Then, after a day, I find I'm over the Huracan. Yes, really.
It's a stupid, glorious, wonderful rocket ship of a car but it's as useful in the everyday world as the similarly outrageous Ferrari F12 or a mankini.
The Huracan is for a person who has at least four cars in the garage and chooses the one that matches their needs, or mood, that day. It's quite likely they have some sort of a hulking SUV, and a four-door family car like a Benz S-Class, and perhaps a battered Land Rover or HiLux for tip runs.
Driving the Huracan —like other supercar runs in the Aventador and the F12 and especially a snow experience in Italy with the Gallardo — is Bucket List time but it's not real.
And that's the problem with the Huracan.
It's wonderful fun, and brilliantly addictive, but it's not a car you would remotely recommend to a friend.
Well, not my friends, anyway.
Even if they had the money, I'd be more inclined to point them at the Mercedes C63 AMG or a Ferrari 488, or the Audi R8 that costs a lot less and delivers more practicality and most of the fun of its Italian cousin.
I totally understand what the Huracan is about, and I know there are some people who could never be happier than if Santa brought them the Batmobile, but that's not enough.
So, just as I can understand why people love the Nissan GT-R and dream about the Huracan, I'm rooted in the real world and I have to think about more than just the temporary high that the lovely Lamborghini can deliver.
Verdict
Much as it pains me, and I know how overloaded my email inbox is going to be, I can't give The Tick to the Huracan.
Would you prefer the Huracan or a 'more practical' 488, R8 or C63 AMG? Let us know your thoughts in the comments below.
Pricing guides
$308,990
Based on 3 cars listed for sale in the last 6 months
Pricing Guide
$299,000
Lowest price, based on 3 car listings in the last 6 months
View cars for sale
Similar Cars
Lamborghini Aventador