Why the future of police cars and law enforcement vehicles will be electric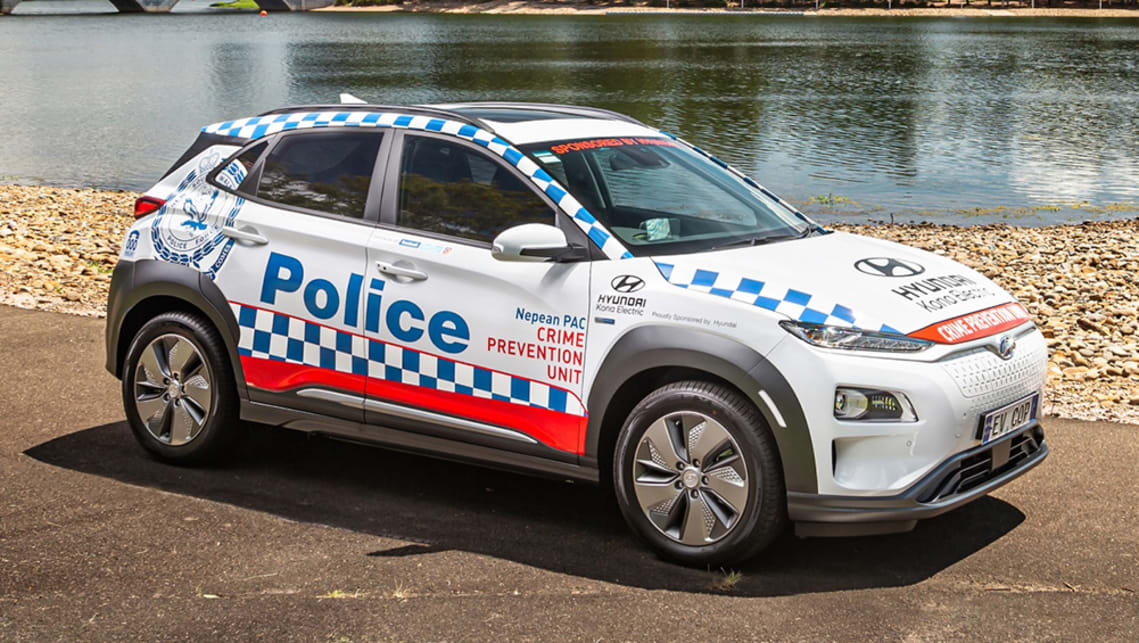 A future with electric police and first-responder vehicles might be closer than you think.
And there are some good reasons why the future of law enforcement and emergency management might, indeed, be an electric one.
And it seems the movement is already gaining strength.
CarsGuide recently highlighted an Australian concept for an electric police car that would be designed for a global audience, while earlier this year, Hyundai supplied a Kona Electric to the NSW Police Force for evaluation.
The global concept is the brainchild of the Society of Automotive Engineers – Australasia (SAE-A) and aims to deliver an electrically-powered first-responder vehicle.
As many as 90 Australian companies have expressed interest in the concept and the South Australian government is involved to the extent that production may take place at Elizabeth, where Holden and its component suppliers built cars until late 2017.

Latest developments in the concept have also seen the basic concept move from battery power to a hydrogen fuel-cell, suggesting more significant corporate involvement.
The Kona Electric police car, meantime, will be stationed at Penrith in Sydney's west.
Hyundai has provided not only the vehicle, but has installed a charging station.
Victoria Police trialled the country's first electric police vehicle as far back as mid-2019 when it took delivery of a Tesla Model X.
Beyond those initiatives, there's a lot to recommend an electric future for first-responder vehicles.
Those start with the basic construction method of many electric vehicle designs; that of a `skateboard' which places the batteries under the floor and a large, flat chassis with the motor(s) between the axles.
That layout allows for a variety of specific body styles to be attached to a single platform design, reducing costs and design input.

It also allows for much simpler adaptation of a standard vehicle to one with all-wheel-drive for improved rough-terrain access.
From the point of view of a highway patrol car or other first responder, an electric vehicle can accelerate extremely quickly and maintain high speeds when required.
That has obvious implications for this type of use.
Equally obvious is the fact that, being electrically powered, there would always be enough voltage and current available to power the plethora of communications and navigation equipment on a typical first-response vehicle.
The potential reliability and reduced maintenance requirements of an electric vehicle would also mean less down-time, as well as appealing to cost-conscious fleet-managers.
Autonomous driving would, also be a potential step closer with an electric vehicle thanks to the range of control systems on board, and this could be of value to a first responder with more to deal with in an emergency than simply piloting the vehicle.
There's also a safety angle: An electrically powered fire-fighting vehicle would be a potentially safer one with no liquid fuel on board, while an EV's zero tail-pipe emissions would be invaluable in, say, an underground or mine rescue operation.