What is causing my 2009 Holden Captiva to run poorly?
Asked by Matthew
I recently brought a Holden Captiva 2009 SUV LX model and the check-engine light stays on. I had a new alternator put in by electrical place and they said that's why the engine light was staying on. They fixed it but a week later came back on so I have to take it back to get scanned.
My motor has been serviced two months ago but I feel the motor isn't running as free as it should be. It has done 279,732 km, but feel my transmission might need servicing because it doesn't change gears smoothly. It lacks the power I think it should have. My friend has same model and their car is quick to take off and is smooth through the engine where as my SUV isn't. What could the problem be?
Answered by CarsGuide
15 Sep 2020
Believe it or not, Matthew, a check-engine light illuminated on the dashboard is actually a roadworthy item. Did you buy the car through a used-car dealer? If so, it would have come with a roadworthy certificate, but I fear the car yard has simply cancelled the engine-light warning without actually fixing the cause in order to get the RWC and sell you the car. And some time down the track, the car has detected the same fault and switched on the light again.
That said, a change of alternator can also sometimes throw up a fault code (which would illuminate the engine light) but a proper auto electrician should know how to either avoid this, or cancel the light if it did occur. There are many reasons for a check-engine light to appear including a problem with the car's emission controls or various things to do with its electronic functions. However, the Captiva model you have was especially prone to a stretched timing chain in the engine. When the chain had stretched far enough, the on-board sensor that detects the camshaft position got so confused, it told the computer that something was wrong and the check-engine light would appear.
With the mileage your car has covered, I reckon that a stretched timing chain is a distinct possibility. That would also explain why the car feels like it's not making enough power and why it runs roughly. Have the car scanned and if either codes P0008, P0009, P0016, P0017, P0018 or P0019 show up, then you do, indeed, have a stretched timing chain.
Search from Over 8,000 questions Over 8,000 questions answered by CarsGuide
Complete Guide to Holden
Captiva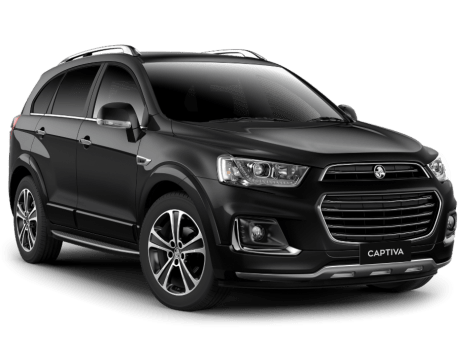 Reviews, price, specs and more