I'm looking to purchase a 2014 Renault Clio RS. Can you offer advice on this model?
Asked by Gabriel
Q: I'm looking to purchase a 2014 Renault Clio RS with approximately 60,000km on the odometer. I know the car's history and everything checks out so far, but my research identified the clutch in these cars is a Getrag. There are some horror stories on various forums. I've discovered Renault dropped the warranty length from five to three years and is now not even selling the Clio in Australia. I contacted a Renault dealer and they denied it was a Getrag unit but didn't tell me who made it. Is there any way of finding out who made/supplied the clutch or should I walk away and look for something else?
Answered by CarsGuide
24 Jan 2022
A: The whole dual-clutch transmission in the Clio RS is made by Getrag, so I'm not sure what the Renault dealer you contacted is talking about. Perhaps the actual clutch plates are made by one of Getrag's suppliers, but fundamentally, this was a Getrag designed and built transmission. Renault Australia did, indeed, slice the warranty on its Sport models from five to three years effective May 1, 2018, and I agree that that would have sent alarm bells ringing for existing owners of these cars.
What really sends shivers up the spine is that the six-speed DCT in the Clio Sport is closely related to the unit Ford used in its Fiestas and Focusses. And that transmission, known as the Powershift, was a total abomination, leaving Ford customers high and dry with broken gearboxes and Ford Australia with millions in fines and being labelled by the ACCC as conducting itself in an `unconscionable' manner after Ford tried to blame owners for the failures. Eventually, Ford Australia was forced to offer owners of these vehicles a very sweet trade-in deal on the new model Focus and Fiesta, effectively buying back the appalling DCT-equipped models.
One of the major causes of transmission failure was the dry-clutch engineering which saw the clutch-packs wear very prematurely. Renault Clio Sport transmission failures don't seem as common as those in the similarly equipped Fords, but that's possibly a simple matter of there being so few Clio Sports on the road here. Perhaps the Renault version of the transmission is built to a different level of quality and materials (the same transmission is built in factories in different parts of the world, so that's possible) but we'd potentially be doing you a disservice by not highlighting the problems with this transmission. Some owners have reported trouble-free runs, but others have experienced gearbox faults and failures at low kilometres. It does seem a bit of a lucky-dip. For the record, Getrag's wet-clutch seven-speed transmission was a markedly better unit, but that's not what's fitted to the car in question.
If you do go through with the purchase, demand a full service history to prove that all the maintenance and factory software upgrades have been applied to the car and then take it for a proper test drive that includes urban and highway driving. If the transmission displays any shuddering when taking off, any slipping between gears, takes a long time to select each gear or switches to limp-home mode, there's good cause to suspect a worn or faulty transmission.
Search from Over 8,000 questions Over 8,000 questions answered by CarsGuide
Complete Guide to Renault
Clio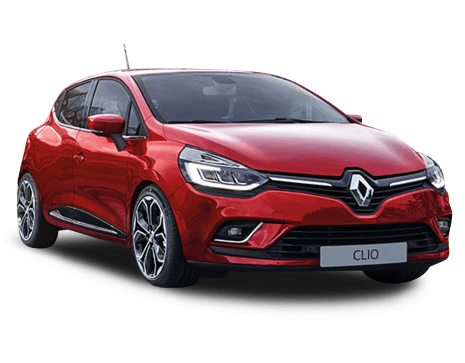 Reviews, price, specs and more