Honda Civic Tyre Pressure
This tyre placard recommends a minimum tyre pressure of 32psi for the 2019 Honda Civic Hatchback. This is equal to 220kPa and 2.2 bar. 
Tyre Size
 
Front
Rear
215/50R17 91V 
160km/h and under    
220kPa    
2.2 bar
32psi
220kPa   
2.2 bar
32psi
 
160km/h and over
240kPa
2.4 bar
35psi
230kPa
2.3 bar
33psi
Spare: T125/80D16 97M    
   
420kPa
4.2 bar
60psi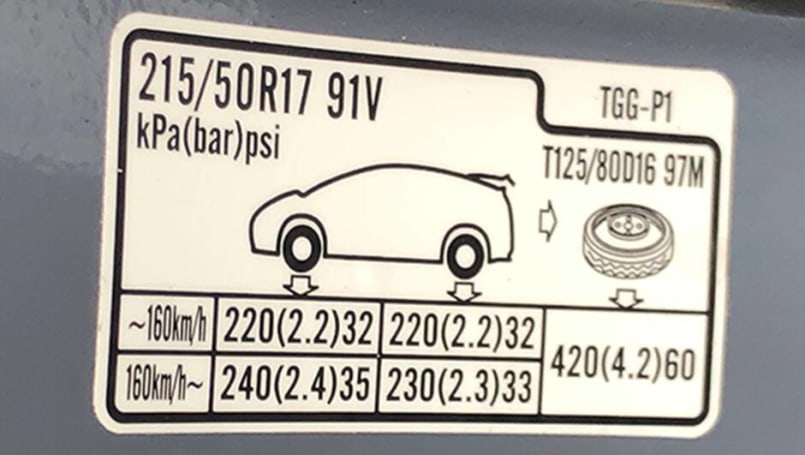 Note: This advice is only to be used as a guide. Consult your owner's manual for specific tyre (tire) pressure figures for the Honda Civic.
More tyre pressure advice
cars

guide

stories & articles