Baby car seats: Four best car seats in Australia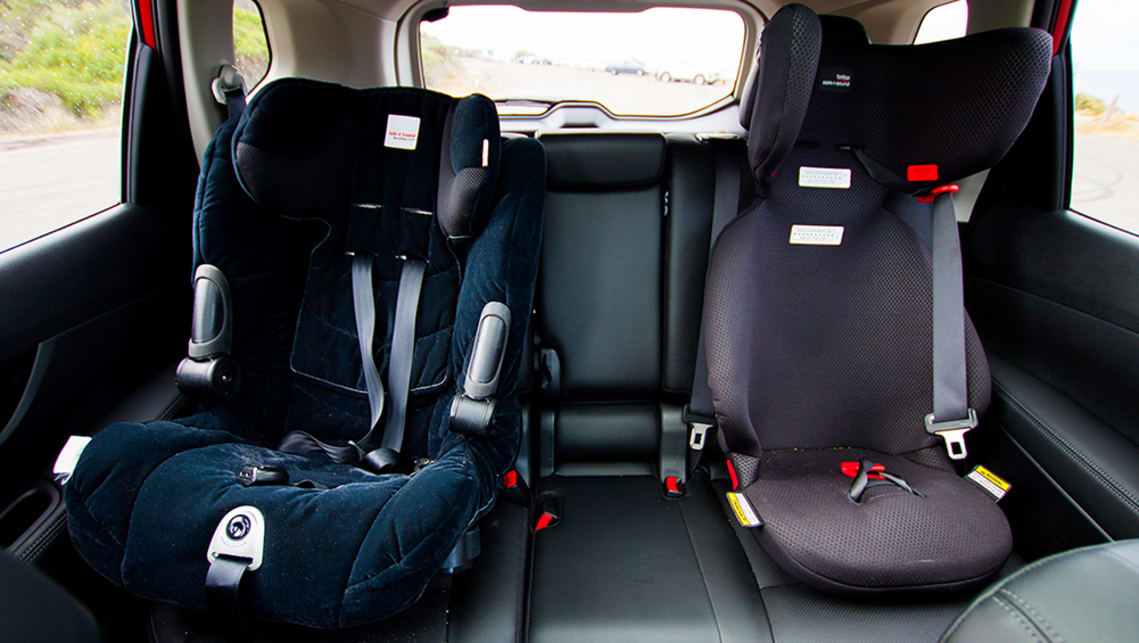 What is the best baby car seat for your child, what makes it so good and how much will it cost you - these are questions that, if you're about to have your first child, you can't quite believe are not just on your radar, but suddenly blocking almost everything else. (Here's a tip: the word 'safety' is the one you'll be rolling around in your mind the most.)
The level of surprise about just how vital this will suddenly seem when your child is about to be born, and you start pondering just how unsafe cars are when it comes to transporting something so small and vital, might be partly why so many people leave the buying of a newborn car seat, and baby car seat installation, until the last minute.
But that's parenting for you. The amount of things that you will find yourself caring deeply about, which might have seemed absurd a few short years ago, is almost endless. Like the quality of nappies. Non-parents might think they're all the same, but newborn parents know that there are few things worse on this earth than a nappy that allows a leak.
An infant car seat, of course, is far more important again, because it is, potentially, a matter of life and death, which is why you really want to choose the right one.
It also pays to have your head around child seat laws, which you can read about here.
You'll also find discussion there over when your child should start facing forwards, or how long they should keep facing backwards - but that's more of a concern for when you buy your second or third child seats. Oh, yes, you will buy more than one, because a baby capsule is followed by a convertible car seat and then they will reach booster seat age.
The one thing you need to know before you go shopping is that the word to look for is "ISOFIX". This is method of fitting a child seat that locks the seat itself, effectively, into the frame of the car, and it's only been legally available in Australia since 2014, so think yourself lucky, because ISOFIX child seats are so much better than the older versions, which were secured with a seatbelt and top tethers and felt, comparatively at least, flimsy.

ISOFIX anchor points provide a rigid base that substantially decreases lateral and forward movement.
The other top tip is not to buy a second-hand car seat. It's just not worth the risk.
There is, of course, testing of car seats in Australia, under the Child Restraint Evaluation Program (CREP), which recently found that some seats really aren't safe enough at all, and that one seat in particular - the Joie I-Travvel Car Seat - was so poor that it ejected the toddler-sized crash-test dummy during testing (it was later recalled). 
We've kept that testing front of mind when drawing up our helpful list of the top baby car seats you can buy. The good news is that many of these seats are easily available at stockists including Big W and Kmart.
1) Best rear-facing seat: Nuna Pipa Klik - $599
This was the top-rated car seat by CREP for the smallest of children, those who, by law, must be facing the rear of your car (because that's safest for their tiny necks).
It was the only seat to receive a perfect five-star protection score in the tests. Not only is it the safest, with a rigid ISOFIX system for stable and easy fitting, but it's also got handy features like locking indicators and a "Dream Drape", plus a UPF 50+ canopy to protect that beautiful baby skin from harsh sunlight.
2) Best convertible child seat: Safe-N-Sound Platinum Pro SICT - $469
The winner in the convertible baby seat segment, which means it can be used as a rearward-facing seat when your child is still tiny and then converted into a forward-facing seat from the age of six months, and still used right up until the age of four, was this Safe-N-Sound model. It received scores of 4.3 (rear facing) and 4.2 (forward facing) from CREP.
The SICT stands for this seat's revolutionary dual-layer Side Impact Cushion Technology, which protects your child's head and torso.
3) Best forward-facing car seat convertible to a booster seat: Infa-Secure CS7113 (aka Odyssey II, Rally II, Rover, Lantra) - From $169
Giving you even more flexibility, this kind of seat can be used as a forward-facing baby child seat and then converted, as your child grows, into a booster seat, meaning it can be used from the age of six months (you'll need a baby capsule or different seat until then, obviously) right up until the age of seven years.
The Infa-Secure seats received an impressive CREP score of 4.8 stars in booster mode and a 2.7 in forward-facing mode.
4) Another all-round winner: Britax Safe N Sound B-First - $685
No, it's not cheap, but it is a winner, with this Convertible seat picking up a Gold Award as the best seat overall in 2020 from the people at Bounty Parents. Impressively, the Britax Safe-n-Sound Unity ISOFIX ($499) also took the silver medal in their awards. I can also report that, back when I had to have child seats, I bought only Britax and was very happy with them.
And the losers are…
Alongside the winners in those crash tests, when it comes to child-seat safety you might be interested to know which seats received the worst scores, with six seats attracting a safety score of only one star from CERP.
They were: Infa-Secure Luxi II (forward facing); Maxi-Cosi Citi (rear facing); Infa-Secure Kompressor 4 Treo (rear facing); Babylove Cosmic II (forward facing); Infa-Secure Grandeur Treo (forward facing); Maxi-Cosi Luna (forward facing).
Clearly that doesn't mean that those brands are no good - Infa-Secure features above as having one of the best seats, and Maxi-Cosi also makes good child seats - but those particular models did not perform well at all.