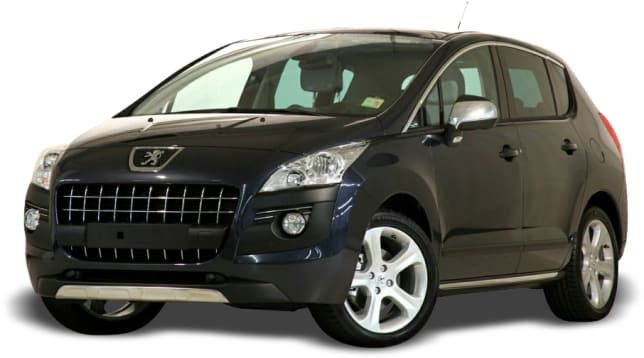 Peugeot 3008 2014
The 2014 Peugeot 3008 range of configurations is currently priced from $9,100.
The 2014 Peugeot 3008 carries a braked towing capacity of up to 1500 Kg, but check to ensure this applies to the configuration you're considering.
What's on this page
Peugeot 3008 2014 Price and Specs
The Peugeot 3008 2014 is currently available from $9,100 for the 3008 Active 1.6 up to $17,710 for the 3008 Allure 2.0 HDi.
Pricing guides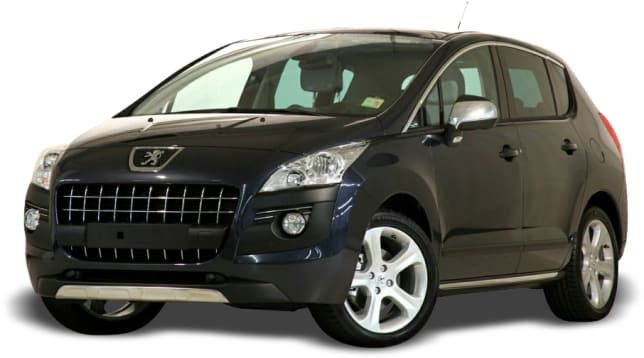 $13,405
Based on third party pricing data
Peugeot 3008 Model
Body Type
Specs
Price from
Price to
Active 1.6
SUV
1.6L PULP 6 SP AUTO
$9,100
$13,640
Active 2.0 HDi
SUV
2.0L Diesel 6 SP AUTO
$11,100
$16,280
Allure 1.6
SUV
1.6L PULP 6 SP AUTO
$11,100
$16,280
Allure 2.0 HDi
SUV
2.0L Diesel 6 SP AUTO
$12,200
$17,710
See All Peugeot 3008 2014 Pricing and Specs
Peugeot 3008 2014 Q&As
Check out real-world situations relating to the Peugeot 3008 here, particularly what our experts have to say about them.
How reliable are Peugeot 3008?

While there's no doubt that Peugeot's quality has improved after the terrible days of the 1990s and 2000s, there remains a school of thought that suggests the brand still lags behind much of the Japanese and South Korean competitors when it comes to build quality and reliability. Not that some of Subaru's engineering in the last couple of decades has been beyond reproach, either (a batch of dodgy head gaskets did the brand's reputation no good at all) but on balance, a Subaru is more highly regarded by the trade on the subject of reliability.

Like any modern turbo-diesel, the one in the 3008 can suffer if your driving habits don't suit the way the engine and its particulate filter are designed to operate. In a nutshell, unless you do at least some highway driving every month, then a modern turbo-diesel is probably not for you (and that applies to all makes and models, not just Peugeots). Other complaints about the 3008 we've heard involve the heating and ventilation system, and random electrical glitches are not unknown. The diesel version of the current-model 3008 has also been recalled for a potential engine overheating problem as well as a possible fuel leak problem on a batch of early-build cars.

As for after-sales back-up, it's fair to say that some dealerships are better than others, regardless of the brand they support. The difference might be if you live in a relatively remote area where Peugeot's 30-dd dealerships can't offer the coverage of Subaru's 100-plus dealers.

How much will it cost to repair the camshaft adjuster for my 2010 Peugeot 3008?

There are lots of gizmos and gadgets that keep a modern engine running sweetly and maximise efficiency, and some of these do involve the camshafts. But I'll go out on a limb here and suggest that the component you're referring to is the cam-chain tensioner which does, indeed, operate automatically to keep the timing chain at the correct tension. Why am I so sure? Because this series of engines has a terrible reputation for premature wear of these components and subsequent replacement of them.

Shared with both Peugeot and Mini, the engine in your car experienced timing-chain problems (mainly a stretched chain) in both turbocharged and non-turbocharged variants and became obvious when the engine started making rattling noises, especially on cold start-ups or when idling. Eventually, the chain could fail and if this happened, the engine could be destroyed and would need to be replaced. The solution was to catch the damaged timing chain components before they became a problem, and that's where having a listen to the engine each morning comes in. Beyond that, you can reduce the risk of the problem occurring by changing the engine oil every 10,000km (and not stretching this interval) and keeping a close eye on the engine's dipstick and replenishing the oil to the correct level when necessary.

Peugeot kept fiddling with this engine to try to fix this problem and developed no less than four different timing-chain designs over the life of the unit to try to fix the problem. But none of the fixes seemed to be perfect, so it's an ongoing thing. The build date of your car will determine which design it uses, and the bottom line is that sometimes you can get away with replacing some of the timing components, while at other times, you'll need to replace the chain, tensioners and seals…quite a big and expensive job.

Assuming the worst, you should budget for at least $2000, maybe more depending on what workshop you use.

Are there any issues with the 2012 Peugeot 3008?

There are no serious issues that should be of concern to you. Owners we have spoken to tell us they get good fuel consumption, and they heap praise on its smoothness and on-road manners. The only complaint some have is the firm ride.
See All Peugeot 3008 Q&As
Peugeot 3008 2014 Dimensions
Dimensions for the 2014 Peugeot 3008 are dependent on which body type is chosen. The maximum width and height is 1837mm x 1635mm and can vary on the basis of model.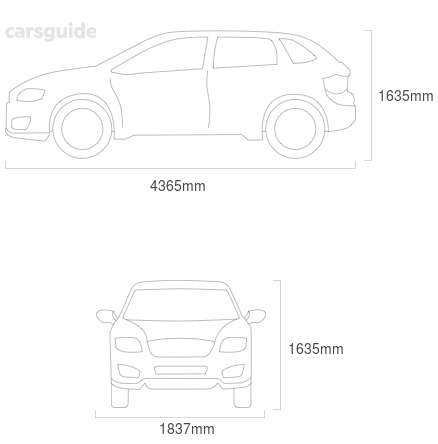 See All Peugeot 3008 2014 Dimensions
Peugeot 3008 2014 Fuel consumption
Fuel consumption for the 2014 Peugeot 3008 is dependent on the type of engine, transmission, or model chosen. The Peugeot 3008 currently offers fuel consumption from 6.6 to 7.8L/100km. The Peugeot 3008 is available with the following fuel types: PULP and Diesel.
Peugeot 3008 Model
Body Type
Specs
Fuel Consumption
Active 1.6
SUV
1.6L,PULP,6 SP AUTO
7.7L/100km
Active 2.0 HDI
SUV
2.0L,Diesel,6 SP AUTO
6.6L/100km
Allure 1.6
SUV
1.6L,PULP,6 SP AUTO
7.8L/100km
Allure 2.0 HDI
SUV
2.0L,Diesel,6 SP AUTO
6.7L/100km
See All Peugeot 3008 2014 Pricing and Specs
Peugeot 3008 2014 Towing capacity
The Peugeot 3008 has maximum towing capacity of 1500kg. Some models also offer heavy-duty or towing option packs which can increase towing capacity, as well as options which can hamper towing capacity. Towing capacities can vary wildly on a large number of factors. These include engine, transmission, model, and options chosen. Always check with the manufacturer or in your vehicles handbook before attempting to tow anything.
See All Peugeot 3008 2014 Towing Capacity
Peugeot 3008 2014 Wheel size
Wheel size for the 2014 Peugeot 3008 will vary depending on model chosen, although keep in mind that many manufacturers offer alternate wheel sizes as options on many models.The wheel size available will alter the range of tyres available to be fitted. Standard wheel sizes on the Peugeot 3008 vary from 17x7.5 inches to 18x7.5 inches.
Peugeot 3008 Model
Body Type
Front Tyre Size
Front Rim
Rear Tyre Size
Rear Rim
Active 1.6
SUV
225x50 R17
17x7.5 inches
225x50 R17
17x7.5 inches
Active 2.0 HDI
SUV
225x50 R17
17x7.5 inches
225x50 R17
17x7.5 inches
Allure 1.6
SUV
235x45 R18
18x7.5 inches
235x45 R18
18x7.5 inches
Allure 2.0 HDI
SUV
235x45 R18
18x7.5 inches
235x45 R18
18x7.5 inches
See All Peugeot 3008 2014 Wheel Sizes