Nissan X-Trail 2016 Problems
No car is perfect, but we've gathered everything relating to the Nissan X-Trail 2016 reliability here to help you decide if it's a smart buy.
Nissan X-Trail 2016: What is the approximate trade-in value?
Answered by CarsGuide
21 Mar 2020
It would be helpful to know the trim level of your car, Piri, as the trade-in price range from the ST 4X4 to the top-of-the-range Ti could be from around $15,000 up to $22,000. Also, without seeing the car in the flesh, it's very difficult to make such a call on a car's trade-in value. That said, at 140,000km, your car has pretty high kilometres for its age and that would play against it as a trade-in.
In the end, it might simply be the smart thing to do and just drive it till it falls apart, but you should know that these X-Trails are not the cheapest vehicles to maintain and keep running in perfect condition. The way Nissan laid out the driveline, in particular, sometimes means that what should be a little job is actually quite a big one. Bigger jobs mean more hours and, in a mechanical workshop, time is definitely money.
Nissan X-Trail: Does it have CVT issues?
Answered by CarsGuide
8 Jun 2018
It's impossible to know if it will get worse, all you can do is closely monitor it and keep a record of what you observe. I'm tempted to believe that there's nothing wrong with it, that it's just the CVT transmission doing its thing.
Nissan X-Trail: Overspeed light
Answered by CarsGuide
20 Mar 2017
I would expect the local speed limit to be shown.
The over-speed warning appears to be set with a margin so it doesn't go off when you're driving on the limit when it would probably annoy you.
Nissan X-Trail: Engine smoking and vibrating
Answered by CarsGuide
17 Feb 2017
I'd question their diagnosis of the engine coating burning off; I think it could be deeper than that.
The vibration could be coming from a variety of sources on the engine and in the transmission.
The dealer is doing the correct thing in getting the car in for a proper investigation that will hopefully reveal the cause of the problems.
At this stage, as the car is new you should co-operate with the dealer while they are trying to resolve the issues, but at the same time maintain a watching brief to make sure there is a genuine attempt to fix your car.
Best mid-size SUV for towing
Answered by CarsGuide
16 Dec 2016
There are few choices in the medium SUV market when it comes to a manual gearbox, and even fewer options when you add in your towing needs of 2000kg. Most medium SUVs have automatic transmissions; the few that offer a manual mostly don't meet your need to tow 2000kg. The only one that meets both your requirements is the Nissan X-Trail, which has a 6-speed manual option and is rated to tow 2000kg. It has a space saver spare.
Which SUV should I buy?
Answered by CarsGuide
16 Dec 2016
You have clearly done your homework, from which you should be able to decide which is best for you. Without knowing what your needs and wants are all we can advice is that the three cars you have honed in on are good choices.
Nissan X-Trail: Chugging
Answered by CarsGuide
15 Jan 2016
If there are any warning lights on it could be a problem with the electronics and it's gone into 'limp home' mode. If there are no warning lights on it's likely to be a fuel issue, and not getting enough fuel to keep it running when under load, which it is when in Drive or Reverse. I would change the fuel filter, check the fuel pressure, and clean the throttle body.
Search from Over 8,000 questions
Over 8,000 questions answered by CarsGuide
Complete Guide to Nissan
X-Trail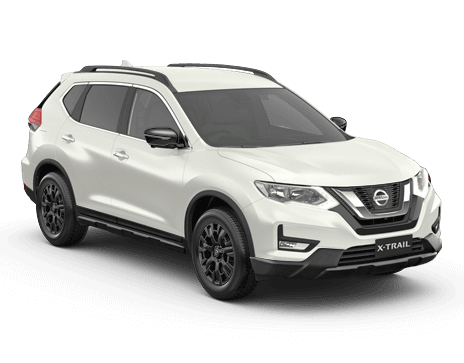 Reviews, price, specs and more