Nissan X-Trail 2019 Problems
No car is perfect, but we've gathered everything relating to the Nissan X-Trail 2019 reliability here to help you decide if it's a smart buy.
Does the Nissan X-Trail 2019 come in 1.6 diesel with an automatic gearbox?
Answered by CarsGuide
21 Jan 2021
No, it doesn't. Nissan dropped the 1.6-litre turbo-diesel with the facelift in 2017, replacing g it with a two-litre unit that was both more powerful (96kW plays 130kW) and had more torque (320NM versus 380). Beyond those numbers, the progress was a bit harder to see as the later, two-litre engine used quite a bit more fuel (7.4 litres per 100km against 5.3 litres for the 1.6-litre engine) and was only available as an all-wheel-drive vehicle and with a six-speed manual transmission. The earlier, 1.6-litre X-Trail was available with a CVT transmission (two-pedal operation) but if you chose that transmission, the vehicle was front-wheel-drive only.
Nissan X-Trail 2015: Engine not starting straight away
Answered by CarsGuide
22 Mar 2019
It's possible water has got into something in the engine bay when you were cleaning it, and I doubt it would come good just by driving it. Get it to a dealer or mechanic to have it checked.
How to unlock a Nissan Rogue without a key?
Answered by CarsGuide
22 Feb 2019
Cars today are safer and more secure than ever before, which actually becomes a problem should you lose your keys or lock them inside the car itself. The only way to fix these issues is to either call a locksmith who specialises in automotive keys and security, or have the car towed to the nearest dealer where they can open the car, sell you a new key for it and programme it to your particular vehicle.
Nissan Rogue: How to change the key battery?
Answered by CarsGuide
15 Feb 2019
Lift the tab on the back of your Nissan X-Trail (AKA Nissan Rogue) smartkey and remove the manual key shaft. Take a small flathead screwdriver and gently pry apart the key body using the small niches on the side of the key. Pop out the battery, replace it with a new #2032 battery (positive side down), the clip the key back together and refit the manual key. If your key is brand new to your car you will now need to look up how to program a Nissan Rogue key fob.
Nissan Rogue: Is it reliable?
Answered by CarsGuide
15 Feb 2019
Nissan X-Trail, known as the Nissan Rogue in North America, has been a staple of the compact SUV class since it first landed on Aussie shores. With regular servicing and sympathetic driving the Nissan crossover four-wheel-drive should last you many years of reliable motoring. Don't expect it to be any good in serious off-road conditions, but light beach or firetrail duties should be fine if you prepare accordingly.
Nissan Rogue: Where is it made?
Answered by CarsGuide
8 Feb 2019
The Nissan Rogue is built in the Smyrna assembly facility, located in the USA in Tennessee.
Search from Over 8,000 questions
Over 8,000 questions answered by CarsGuide
Complete Guide to Nissan
X-Trail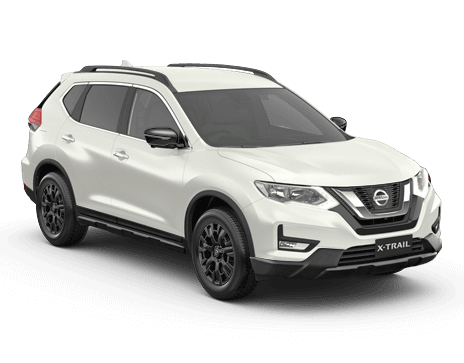 Reviews, price, specs and more