Holden Commodore Omega VE II Sportswagon LPG 2012 review

Car companies are all doing their best to make cars more fuel efficient, at the same time listening to drivers' insistence that they don't want to compromise on performance. One way of doing so is to provide cars that run on LPG (Liquefied Petroleum Gas). We have just spent a week in Holden's 3.6-litre LPG Sportwagon.
Ford Australia has been very strong in the LPG market for years, chiefly due to Falcon's popularity with taxi fleets, and totally updated its LPG system last year. Holden has now introduced an all-new system for the Commodore in an attempt to catch up with its arch rival.
Fuel
At the time of writing the cost of LPG at our base on the Gold Coast was 65.6 cents a litre, compared to 91 octane unleaded petrol at $1.359 and diesel at $1.429. In our week of mainly highway travel we chalked up 543 kilometres using 67.8 litres of LPG. On the above pricing the cost of refuelling the big Holden wagon was $44.73.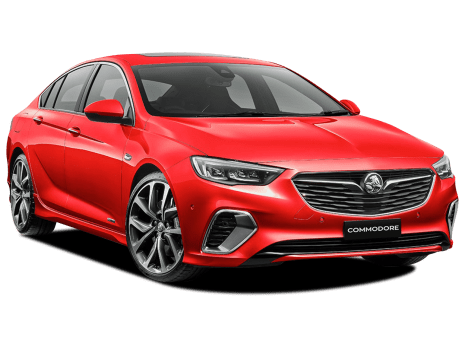 Explore the 2010 Holden Commodore range
Although Holden has measured a combined fuel consumption of 11.8 litres/100 km from the LPG dedicated Sportwagon with all our highway running we used around 9.0 litres/100 km. However, around town the consumption leapt and we were often in the 12 to 14 litre range.
Basing calculations on Holden's combined fuel consumption figure of 11.8 litres/100 km and travelling 20,000 km a year the LPG Sportwagon would cost $1118 a year to refuel. By comparison the 3.0-litre ULP Sportwagon would set you back about $3000.
Value
There's an added cost of $2500 to buy the LPG dedicated wagon. The LPG wagon costs $44,490 while the petrol Omega has a recommended retail price of $41,990. The good news for private buyers is that the federal government offers a $2000 rebate as part of its clean energy policy. If you're entitled to that the LPG Sportwagon starts to make a lot of financial sense.
Previously Holden offered a dual-fuel LPG/petrol model. This new Commodore runs only on LPG so there are far fewer compromises than were necessary in the engine designed to run on two different fuels.
Technology
The 3.6-litre Holden LPG V6 uses fuel injectors, fuel rail and LPG fuel filter. It has different spark advance and hardened valves and valve seats. The cylinder heads and manifold are different to those on the petrol V6. The LPG runs a very high compression ratio of 12.2:1. The bottom line is 180 kW of power and 320 Nm of torque, both figures are slightly better than those of the dual-fuel model.
The new system uses vapour rather than liquid injection with the liquid gas vaporised before induction into the engine. This is quite different to the Ford Falcon LPG, which uses an injection system that sprays liquid gas into the engine.
The engine is now linked to a six-speed automatic, replacing the old four-speed. This helps reduce fuel consumption.
A cylinder of LPG will not get you as far as a tank of petrol so Holden fitted an 84-litre cylinder that gives a theoretical range of up to 700 kilometres in easy paced country driving. The LPG cylinder is made of high strength, multi-celled, aircraft grade extruded aluminium with additional protection plates strategically placed for extra safety.
Design
A big downside of using a pressure gas cylinder is its awkward size and shape that takes up boot space. The Sportwagon we borrowed had a full size spare that ate somewhat into the boot space. It was placed upright against the driver's side of the car. There are other options including a tyre inflation kit that takes up no boot space, and a space saver wheel. Cargo space is 895 litres with seats up and 2000 litres with seats folded.
Verdict
For all intents and purposes you feel like you are in a garden-variety Commodore Sportwagon. The performance is still there, the engine sounds much like the 3.0 litre V6 and the handling is identical.
Pricing guides
$11,990
Based on 727 cars listed for sale in the last 6 months
Range and Specs
| Vehicle | Specs | Price* | |
| --- | --- | --- | --- |
| Berlina | 3.0L, ULP, 6 SP AUTO | $5,990 – 9,990 | 2010 Holden Commodore 2010 Berlina Pricing and Specs |
| Berlina Dual Fuel | 3.6L, LPG, 4 SP AUTO | $7,200 – 11,110 | 2010 Holden Commodore 2010 Berlina Dual Fuel Pricing and Specs |
| Berlina International | 3.0L, ULP, 6 SP AUTO | $6,990 – 12,997 | 2010 Holden Commodore 2010 Berlina International Pricing and Specs |
| International | 3.0L, ULP, 6 SP AUTO | $5,990 – 12,851 | 2010 Holden Commodore 2010 International Pricing and Specs |
Pricing Guide
$4,998
Lowest price, based on 169 car listings in the last 6 months
View cars for sale
Similar Cars
Mazda 6

Holden Calais

Ford Focus