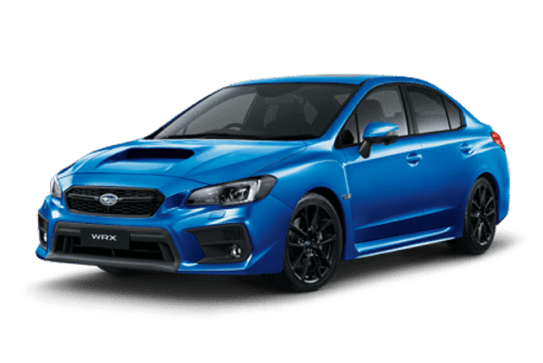 COMPARE
Subaru WRX
VS
Kia Cerato
Subaru WRX
Likes
Huge AWD fun
Signature turbo engine
Still decent safety
Dislikes
CVT auto. Really?
Feeling old inside
Rough around town
---
Kia Cerato
Likes
Thoughtful cabin
Plenty of safety tech available
Good value
Dislikes
2.0-litre engine lacks punch
Lane keeping assist too intrusive
Steel wheels on the S
Summary
Subaru WRX
For many folks around my age, the Subaru WRX holds a special place in the heart.
This is because those of us born from the late '80s to early '90s are the so-called "PlayStation generation." Growing up at a time where videogames bridged the gap from 2D to 3D leads to a lot of imprinted memories, a lot of digital firsts, which wowed and inspired, and a lot of rapid-fire nostalgia as hardware advancements left once-thriving game franchises in the dust. 
It was also high time for the World Rally Championship's well-regarded Group A rally category, which forced manufacturers to make cars much closer to their production counterparts. It was frequently dominated by none other than the Subaru WRX.
Combine these two worlds and you end up with a lot of kids feeling like they could do anything in Subaru's newfound performance hero from the comfort of their bedrooms, many of whom would go on to buy a second-hand one to slap P plates on as soon as they could.
It was a perfect storm and made the WRX the right car at the right time to put a previously small-time brand well and truly on the performance map.
The question with this test is: Should those kids, now in their late 20s or 30s, still be considering Subaru's halo car? Or, now that it's the oldest product in Subaru's catalogue, should they wait for the imminent reveal of the new one? Read on to find out.
| | |
| --- | --- |
| Safety rating | |
| Engine Type | 2.0L turbo |
| Fuel Type | Premium Unleaded Petrol |
| Fuel Efficiency | 8.6L/100km |
| Seating | 5 seats |
---
Kia Cerato
As the tortoise taught the hare - slow and steady wins the race.
Kia has been making slow but steady upwards progress on the sales charts ever since it introduced its industry-leading seven-year warranty in 2014. Back then Kia was very much Hyundai's younger sibling, sitting well outside the top 10 brands in sales. Fast forward to 2021 and Kia finished May in third place, behind only Toyota and Mazda, and crucially, ahead of Hyundai.
The reason for this success? They are many and varied, but a big one is Kia having models in every major passenger segment. Notably small cars, a segment where many of its rivals have pulled back in favour of a greater focus on SUVs. 
Kia, though, has maintained a heavy presence in small cars while expanding its SUV range (witness the new Stonic and Niro), and as a result the Cerato has become its best-selling model and the third best-selling small car in the country. It has managed to pick up sales as rivals become less competitive or simply disappear. 
But it's not just picking up the crumbs of its rivals, the Cerato is a good small car and for 2021 Kia has tried to make it better with a raft of changes. We sampled the updated Cerato range to see how it stacks up. 
| | |
| --- | --- |
| Safety rating | |
| Engine Type | 1.6L turbo |
| Fuel Type | Regular Unleaded Petrol |
| Fuel Efficiency | 6.8L/100km |
| Seating | 5 seats |
Verdict
Subaru WRX
7.5/10
Although it's now the oldest car in Subaru's catalogue, there's nothing really quite like the WRX on the market. This is a car which is true to its roots, a rugged performance stalwart that comes with dollops of fun and compromise in equal measure. 
Thanks to Subaru's updates over the years, it's fared better than some when it comes to technology and safety, but I'd still implore you to pick the manual to truly experience this car as nature intended.
---
Kia Cerato
7.1/10
The point of the tortoise and hare story is that the tortoise didn't pretend to be something it isn't. It stuck to its strategy and emerged victorious at the end. It's hard not to think of the Cerato - and Kia as a whole - the same way. 
The Cerato isn't trying to be a premium small car, like the Mazda3 or Volkswagen Golf, it's just a simple, straightforward small car. It's honest, dependable and easy to drive, which makes it a good value proposition for many buyers. It's easy to understand why it has become so popular.
In terms of picking the sweet spot of the range, while the GT is certainly well-appointed and faster, the entry-level S with Safety Package is our preferred choice. It offers the best value, giving you all the elements you really need, even if you do miss out on the shiny alloy wheels, while still offering a pleasant driving experience. 
Design
Subaru WRX
7/10
I think Subaru was gunning for subtlety with the non-STi WRX. For a performance car, the design is a little sedate, with the WRX looking perhaps a little  conservative to really stand apart from its Impreza sedan sibling, despite diverging from it some years ago.
There's no mistaking the rally profile of the full-fat STi, with its huge wing and even bigger wheels, but here in the WRX premium it's all a little toned down. Still, fans will love the absurd bonnet scoop, angry-looking alloys and quad exhaust. It's stanced out a little by some flared bodywork, but the tiny lip spoiler at the back robs it of a bit of street cred. Perhaps it's to encourage you into the significantly more expensive STi…
Despite its relative age, though, the WRX still fits into Subaru's lineup nicely. It has all the hallmarks; the small grille, the angled LED headlights, and the signature tall profile. The chunkiness is all there, too, both on the outside, with its flared bodywork and exaggerated scoop, and on the inside, with thick leather clad seat trim, and a chunky, satisfying steering wheel.
The abundance of red lighting in the dash cluster is reminiscent of the heyday of Japanese performance cars of years past, and while it's not as plush on the inside as Subaru's newer products, it's not disappointing either, with nice use of soft trims.
The plethora of screens feels unnecessary, and the 7.0-inch multimedia unit is feeling very small now, compared to most more recent cars. At least the software has been updated since 2018 to have the more recent system used in the Impreza, Forester, and Outback. It's simple and easy to use.
Compared to those Subarus, though, the WRX's interior is feeling a little tired. It's a bit small, and things like the CD drive and nastier plastic trims smattered around remind of days past for Subaru. It's a good thing the new WRX is coming soon.
---
Kia Cerato
7/10
Kia has made a number of subtle changes to the Cerato for this update - and one major one. The Cerato is the first model to feature Kia's new logo, with the stylised 'KIA' replacing the previous lettering within an oval. It may sound small but it stands out dramatically on the front and rear of the Cerato. 
The brand is introducing this new logo around the world as it bids to rejuvenate its image as it moves further into the mainstream. It also comes as Kia looks to make itself a more contemporary brand with a range of electrified vehicles set to join the line-up in the coming months and years (or, in the case of the e-Niro, already).
The front end of both the hatch and sedan have been redesigned to freshen up the look of the Cerato. The grille is new and blends into the headlights, which have also been changed, while the lower bumper has been restyled with the fog lights now integrated into the air intake for what the company hopes is a sleeker look.
At the back end, Kia focused its efforts on the sedan by adding new tail-lights and a new bumper to create a smoother, more flowing design from the side; the hatch is unchanged. Also at the rear, Kia has tried to create a visual difference between the two engine choices, with the S, Sport and Sport+ now getting hidden exhaust pipes, while the GT gets a new design with twin exhaust tips.
Another visual change is the new look 17-inch alloy wheels for the Sport and Sport+ models, which look quite sharp for a sub-$30K hatch (at least in the case of the Sport).
Practicality
Subaru WRX
7/10
Compared to the more forward-thinking designs in Subaru Global Platfrom vehicles, the WRX is feeling a little claustrophobic on the inside. Still, you could do much worse in a performance car.
Front passengers get nicely trimmed bucket-style seats with good side bolstering. Like a lot of Subarus, the seating position isn't exactly sporty. You sit quite high, and for someone my 182cm height, it feels as though you're peering down over the bonnet a little. Aside from that, height adjustability is pretty good from the electric seat, and there is a small bottle holder in the door, plus dual cupholders in the centre, a small centre-console box, and a small tray under the climate unit.
Overall, the dark trims in here conspire to make the WRX's cabin feel a bit tight. This continues for rear passengers. The WRX really is a small sedan and room isn't great for me behind my own driving position, with my knees touching the front seat. I have to duck a little to get under the sedan's roofline to get in, and while the decent  trim continues, the seat feels a little high and flat.
Rear passengers get pockets on the backs of the front seats, a drop-down armrest with two cupholders, and a decent bottle holder in the doors. There are no adjustable rear air vents or power outlets, however.
Being a sedan, the WRX has a rather deep boot, coming in at 450-litres (VDA). This rivals some mid-size SUVs, but it's worth noting the space isn't quite as usable, with a small loading aperture, and it's a little tight when it comes to the available height. Still, it consumed our largest 124-litre CarsGuide suitcase with ample space to spare.
---
Kia Cerato
7/10
A hallmark of Kia's interior design is how thoughtful and usable the layouts typically are. There are a few minor changes for this updated Cerato, but given how well received the previous model was it didn't need a major overhaul.
The thoughtful touches include plenty of small item storage space and cupholders, but also three new USB ports including one in the back for rear passengers to charge up their devices. Whereas some brands put USB ports in illogical spots, Kia's are positioned next to a place to store your phone (or other device) which adds to the practical nature of the cabin.
One notable change from the old model is the introduction of rear air-conditioning vents across the range, which will make the back seat more comfortable than the old model.
The seats in the S, Sport and Sport+ are good, because while they lack the lateral support of the GT seats, they are comfortable, even on our longer stints behind the wheel.
Space in the back is adequate for a small car. I'm approximately 180cm (5'11") tall and can fit behind my own driving position in the rear without my knees touching the back of the front seat, so the Cerato could take four adults in relative comfort. However, like most small cars the back seats are better suited to smaller children.
The boot space obviously varies between the hatch and sedan. The former has 428-litres of room and offers a wide space for loading your luggage. The four-door Cerato offers up even more boot space, 502-litres. That's more than what a Holden Commodore offered a decade ago, which is one reason why small cars have remained popular.
Price and features
Subaru WRX
7/10
The WRX Premium auto tested for this review is a sort of mid-spec variant. Wearing an MSRP of $50,590, it sits above the standard WRX auto ($43,990), but below the more hard-core WRX STi ($52,940 – manual only).
When you look for rivals, it's a harsh reminder of the distinct lack of small performance sedans in today's market. You might consider Subaru's hero against the front-drive Golf GTi (Auto -$47,190), Skoda Octavia RS (Sedan auto - $51,490), and Hyundai i30 N Performance (manual only - $42,910). There's a more direct rival coming soon in the form of the i30 N Performance sedan, which will also be available with an eight-speed dual-clutch auto, so look out for that in the near future, too.
While it's now the oldest Subaru on sale by quite a margin, the WRX has been augmented in recent times to offer more up-to-date features.
Standard are mean-looking 18-inch alloys clad in skinny Dunlop Sport rubber, full LED lighting, Subaru's typical assault of screens, including a smallish looking 7.0-inch multimedia touchscreen (mercifully with updated software since I last drove this car), a 3.5-inch multifunction display in the instrument cluster, and a 5.9-inch dash-top-mounted  display screen, digital radio, Apple CarPlay and Android Auto connectivity, a CD player (how quaint), leather-accented interior trim, eight-way adjustable power seat for the driver, heated seats for front passengers, dual-zone climate control, and privacy tint for the rear windows.
The continuously variable automatic makes up the majority of WRX sales, so I'm told, which is particularly disappointing to hear. Especially given it's a $3200 jump over the manual, and tarnishes the drive experience. More on this in the Driving section.
The WRX also comes with a safety suite that is impressive for a car of its vintage, which we'll look at in the Safety section. Getting on it may be, but the WRX is surprising in how well it holds its own on the value front.
---
Kia Cerato
8/10
A big part of the appeal of the Cerato is the breadth of the range, with both sedan and hatch options as well as four different trim lines - S, Sport, Sport+ and GT. While most of the range is powered by a 2.0-litre engine, the GT gets a 1.6-litre turbocharged unit and a more sophisticated suspension package to help establish it as the premium option.
What they all have in common is a strong value argument, thanks to generous equipment and Kia's focus on keeping the pricing competitive but affordable; ignoring the temptation of some rivals to delete cheaper entry-level models in favour of more profitable high-grade variants.
Pricing for the range has leaped up with this change though, with the cost-of-entry into the Cerato now $3800 higher than the out-going model because Kia Australia has opted to axe the cheaper manual-equipped variants.
Kia does offer drive-away pricing across the range, and charges the same for hatch and sedan to keep it simple. The S is still highly competitive in the small car segment, priced from $25,990 drive-away, and the Sport is priced from $27,990. Both the S and Sport are available with the optional 'Safety Package' for an extra $1500.
Next up is the Sport+, from $31,690 drive-away, with the GT topping the line-up at $36,990 drive-away.
The S gets the basics such as 16-inch steel wheels with plastic hubcaps, cloth trimmed seats, front and rear parking sensors and cruise control as before, but for this update adds new LED daytime running lights, an upgraded multimedia system and some extra safety features.
In addition to those items the Cerato Sport comes with new look 17-inch alloy wheels, a new 10.2-inch media screen, digital radio, navigation and 'sport pattern' cloth trim.
The Sport+ takes things up another notch, adding keyless entry and start, dual-zone climate control and leather-appointed seats as well as heated front seats to add a bit of luxury. Another new-for-2021 addition is an electric park brake, which also means larger rear brake discs for improving stopping power.
The range-topping GT is actually a fairly different proposition to the rest of the Cerato range, with its turbocharged engine and other sporty elements designed to turn it into a 'warm hatch' like the Hyundai i30 N Line or Ford Focus ST-Line.
So, as well as a more potent engine, the GT gets 18-inch alloy wheels, LED headlights and tail-lights and a unique body kit with more aggressive lines for a sportier look. It also gets more premium touches in the cabin, including an eight-speaker JBL sound system, a wireless charging pad as well as a sunroof and ventilated front leather seats; the latter pair are new additions to this updated model.
The S features the same 8.0-inch multimedia screen as previously, but adds wireless Apple CarPlay and Android Auto functionality. The rest of the range gets Kia's latest media system and a larger 10.2-inch touchscreen.
While this system misses out on wireless smartphone connectivity, it does get navigation (with 10 years of map and live traffic updates) as well as the 'Sounds of Nature' function that plays various types of white noise (lapping waves, rainforest sounds, etc) that have been designed to soothe children or relax adults.
Engine & trans
Subaru WRX
8/10
The WRX's engine is a tuned-up version of Subaru's signature horizontally opposed "boxer" four-cylinder. In this case it's a 2.0-litre turbo unit (FA20) producing 197kW/350Nm, ample for a little sedan like this.
Disappointingly for me, our particular WRX premium was an automatic, and it's not a great one. While most performance cars will drop in a lightning fast dual-clutch, or at least have the decency to offer a classic torque converter with clearly defined ratios, Subaru falls back on its rubbery continuously variable automatic, as derided in the rest of its mainstream range by enthusiasts.
We'll explore this more in the Driving section of this review. It's not as bad as you think it's going to be, but it still doesn't belong in a car like this.
 
---
Kia Cerato
7/10
As mentioned earlier, there are two powertrains to choose from, one for the S, Sport and Sport+ and a separate one for the GT. With the exception of Kia's decision to drop the manual gearbox, what you find under the bonnet is unchanged from the pre-facelifted model.
The S, Sport and Sport+ are powered by a 2.0-litre four-cylinder petrol engine, producing 112kW of power and 192Nm of torque. It sends that power to the front wheels via a six-speed automatic transmission, exclusively now the manual has been dropped.
The GT is powered by a 1.6-litre turbo-petrol four-cylinder unit that offers more punch - 150kW/265Nm, to be precise. It also gets a unique transmission, a seven-speed dual-clutch automatic, but is front-wheel drive like the rest of the range.
Fuel consumption
Subaru WRX
8/10
Fuel consumption is likely to be at the bottom of your list of concerns when it comes to a small performance sedan, but on the official/combined testing cycle, this car will consume a claimed 8.6L/100km of mid-shelf 95RON unleaded.
Over our week of mostly urban testing, our car produced an unsurprising 11.2L/100km, which is actually under the official urban number of 11.8L/100km. Not bad for a performance car, really.
The WRX has a relatively large fuel tank for its size at 60-litres.
---
Kia Cerato
6/10
The 2.0-litre naturally-aspirated four-cylinder engine isn't really at the cutting-edge of small car technologies, but while it does the job it means fuel economy isn't a match of the best-in-class.
Officially the 2.0-litre models (hatch and sedan) are rated at 7.4-litres per 100km on the combined urban/highway cycle, which is unchanged from the previous model.
However, there's a slight difference between the GT hatch and sedan. The five-door has a claimed return of 6.8L/100km, which is the same as before, but the four-door has actually had a minor increase to 6.9L/100km (up from 6.8L/100km). Kia puts this change down to the adoption of a new catalytic converter.
On test we saw returns of 8.2L/100km in the S and 8.3L/100km in the GT, but those trips didn't include any significant highway mileage so it's unsurprising they're higher than claimed. We spent a more representative time behind the wheel of a Sport, which included highway and dynamic, country road driving and saw a return of 7.9L/100km, which is in the ballpark of the official claim.
Driving
Subaru WRX
8/10
It truly pains me that this car is an automatic. Don't get me wrong, I'm okay with an automatic performance car. Dual-clutch iterations of cars like the Golf R are great, but the WRX automatic is a CVT.
This transmission isn't great in the brand's regular range, let alone in a performance application, where snappy response and a predictable, linear riding out of the rev-range are really necessary to extract maximum enjoyment.
I was surprised to find the CVT isn't as bad as I thought it would be. Perhaps through sheer torque, the WRX does hammer into its 2400rpm peak torque band rather quickly, for an immediately impressive 0-100km/h sprint of around six seconds, but it's beyond this point where you'll start to get dull, rubbery, and occasionally hesitant response from the accelerator. Not particularly appealing attributes when you're carving up a few corners.
Handling-wise, the WRX is excellent with its robust all-wheel-drive system and firm-to-a-fault suspension. This makes it a true joy to fling around bends, with equally firm and rewarding steering giving you a truly organic and controlled handle on what's going on at the wheels.
Subaru's boxer engine gives the WRX a signature gruff sound under acceleration, with some turbo noise to boot, but with this particular transmission you won't be getting the satisfying turbo blips you can extract with a swift kick of a clutch pedal in the manual.
Driving it around town every day is a little rough, with a brittle and busy ride, while the heavy steering will get on your nerves when you're just trying to park the thing. 
The firm ride, large wheels, and slim tyres makes the cabin noisy at all speeds, and occasionally sends shockwaves through the front of the car if you're unfortunate enough to hit a pothole. It's hardly the most pleasant companion to have on a freeway.
Honestly, if you're after an automatic performance car, there are better options out there both in terms of response and everyday comfort, although none are quite like a WRX. I'd implore you to pick the manual if you can, it's a better, more engaging experience in every way.
---
Kia Cerato
7/10
There's a lot more that's different between the majority of the range and the GT than just the powertrain. Underneath the S/Sport/Sport+ get a different suspension layout (a torsion team axle instead of a multi-link set-up in the GT, for the technically inclined), which has an impact on ride and handling.
The good news is the Cerato was already a nice small car to drive, having been put through Kia Australia's local ride and handling program that adjusts the suspension and steering systems to better suit our local roads.
Kia opted not to change it for the S/Sport/Sport+ with this facelift, happy with what it had - and after our test drive that's clearly a good decision. While not as dynamic as some small cars, the Cerato is pleasant to drive, around town and on the open road, thanks to its good balance between ride comfort and responsive handling.
It steers nicely and always feels responsive and well controlled, even if you push on a little bit in some twisty corners. But really, most Ceratos will spend their lives around town, and it feels easy to live with negotiating traffic.
The 2.0-litre engine does its job adequately, but lacks the off-the-mark surge you get from rivals with smaller capacity turbocharged engines (like the GT). It's good, offering enough performance to allow the Cerato to keep up with traffic, but you do need to work it harder at times to keep it in its sweet spot.
The GT might have some hot hatch elements (and the engine is the same one the Hyundai i20 N will use) but it's definitely not one. Instead, think of it as a 'warm hatch' (or sedan if you prefer) that has some sporty elements, but also a few more premium touches for those who want a small car that feels more luxurious and well-appointed than city runabouts of years gone by.
The engine obviously offers more performance than the 2.0-litre, without ever really moving into hot hatch territory. The dual-clutch transmission also delivers faster shifts than the automatic in the other models, but it isn't always as smooth.
The more-sophisticated suspension set-up does mean the GT feels nicer to drive than the 2.0-litre models, plus Kia Australia re-tuned the shock absorbers as part of this facelift. They worked to make the ride more comfortable without sacrificing handling. It's fair to say they succeeded, the GT remains more engaging and responsive than the other models in the range.
All models are impressively quiet for a small car, with good insulation making it feel a bit more polished than your average small car.
One area Kia needs to work on is the tuning of the active lane keeping system. Like most recent Kia models (and Hyundais as they share the same technology) it can be too intrusive, often tugging the wheel in your hands when it doesn't need to. There is a button on the wheel to turn it off, but hopefully Kia (and Hyundai) will improve the tuning for future models as lane keeping assist can be a useful safety tool when done right.
Safety
Subaru WRX
8/10
In good news for the WRX, Subaru's signature EyeSight suite is mostly present here, albeit a slightly older version than the one that appears in its newer products. Regardless, key active items include auto emergency braking (works to 85km/h with brake-light recognition), lane-departure warning with lane-keep assist, blind-spot monitoring with rear cross traffic alert, adaptive cruise control, and auto high beams.
It misses out on reverse auto braking from more modern Subarus but features active torque vectoring to add to the standard suite of electronic aids like traction, brake, and stability controls.
The WRX has a maximum five-star ANCAP safety rating, although it dates way back to 2014, well before active safety items were even considered.
---
Kia Cerato
7/10
This is one area that has come in for significant attention during this update, with several new safety items added across the range. However, the Cerato retains the same split safety crash rating from ANCAP (it's worth noting these are carry-over scores from when the previous model was tested in 2019), with the S and Sport scoring four stars while the Sport+ and GT have maximum five-star scores. 
The reason for this is simple and deeply confusing. Put simply, the S/Sport miss out on some key safety features as standard - specifically, blind spot detection, rear cross-traffic alert and autonomous emergency braking (AEB) with cyclist avoidance - which means they're unable to achieve the maximum rating.
However, Kia does offer both models with a Safety Package that includes those items for an additional $1500, thus meaning they achieve the same five-star score as the Sport+/GT if you're willing to pay extra.
Where it gets a bit confusing is Kia had to drop the manual transmission because of the safety ratings. That's because the manual wasn't compatible with the full AEB system, which means it couldn't be fitted with the Safety Pack and therefore could only ever be a four-star car. For reasons that require a separate story, ANCAP rules mean that the entire range would have been classified as four-stars, so the manual was axed.
What's actually important is the safety equipment the cars do have. In the case of the S/Sport that means AEB with car and pedestrian detection, lane keep assist, lane follow assist, driver attention alert and speed warning. In addition to the previously mentioned items, the Safety Package also adds 'Safe Exit Warning' (which is standard on the Sport+/GT) that uses sensors to detect if you're opening your door into oncoming traffic or cyclists.
The Sport+/GT also get two new active safety items - blind-spot collision avoidance assist and rear cross-traffic alert with collision avoidance assist. These are extensions of existing warning systems that add autonomous braking to mitigate or avoid a potential collision.
In terms of passive safety, all Ceratos are fitted with six airbags (driver and front passenger, front side, and dual curtain) and come with three child seat anchor points and a pair of ISOFIX locations.
Ownership
Subaru WRX
7/10
Subaru offers a competitive five-year and unlimited-kilometre warranty promise.
Annoyingly, the WRX requires six-monthly or 12,500km service intervals, a hold-over from Subarus past. It's not cheap, either, with each six-monthly visit costing between $319.54 and $819.43 (ouch) for the first 10 visits covering five years of ownership. It averages out to $916.81 per year for the first five years. These are numbers which rival some premium European options.
---
Kia Cerato
8/10
Kia is now famous for its seven year/unlimited kilometre warranty, and the brand freely admits it has played a major role in its sales growth, acting as an incentive to entice new customers to take a chance on the brand.
It's also backed up with a seven-year capped price servicing plan and seven years of roadside assistance, making the Cerato ownership experience class-leading in many respects.
In terms of servicing, intervals for the 2.0-litre are every 12 months or 15,000km while the GT, with its unique powertrain, needs 12 month/10,000km check ups. 
Unlike some companies that offer a flat rate or at least a consistent rate for minor and major service, the cost of each Cerato service varies significantly. For example, the first service for the 2.0-litre costs $275, the second $469 and the third $339. Over the full seven year period the average cost works out at $419 per year.
It's the same story for the 1.6-litre, with the 10,000km visit costing you $282, and the 20,000km $476, before the 70,000km visit hits $640; which is at the high end for a mainstream small car. Over the full period though, the GT isn't significantly more to service, averaging $470 annually over the seven years.