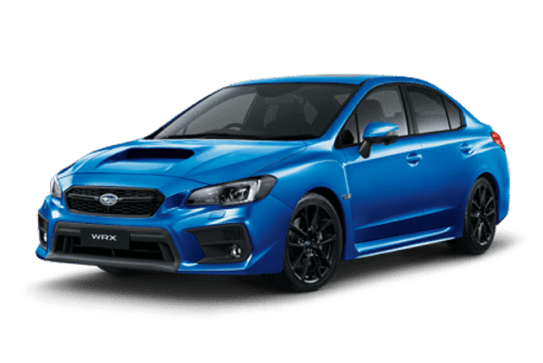 COMPARE
Subaru WRX
VS
Toyota Corolla
Subaru WRX
Likes
Huge AWD fun
Signature turbo engine
Still decent safety
Dislikes
CVT auto. Really?
Feeling old inside
Rough around town
---
Toyota Corolla
Likes
Fuel efficient
Enjoyable to drive
Good value
Dislikes
Small boot
Not much rear legroom
Wish it was a plug-in hybrid
Summary
Subaru WRX
For many folks around my age, the Subaru WRX holds a special place in the heart.
This is because those of us born from the late '80s to early '90s are the so-called "PlayStation generation." Growing up at a time where videogames bridged the gap from 2D to 3D leads to a lot of imprinted memories, a lot of digital firsts, which wowed and inspired, and a lot of rapid-fire nostalgia as hardware advancements left once-thriving game franchises in the dust. 
It was also high time for the World Rally Championship's well-regarded Group A rally category, which forced manufacturers to make cars much closer to their production counterparts. It was frequently dominated by none other than the Subaru WRX.
Combine these two worlds and you end up with a lot of kids feeling like they could do anything in Subaru's newfound performance hero from the comfort of their bedrooms, many of whom would go on to buy a second-hand one to slap P plates on as soon as they could.
It was a perfect storm and made the WRX the right car at the right time to put a previously small-time brand well and truly on the performance map.
The question with this test is: Should those kids, now in their late 20s or 30s, still be considering Subaru's halo car? Or, now that it's the oldest product in Subaru's catalogue, should they wait for the imminent reveal of the new one? Read on to find out.
| | |
| --- | --- |
| Safety rating | |
| Engine Type | 2.0L turbo |
| Fuel Type | Premium Unleaded Petrol |
| Fuel Efficiency | 8.6L/100km |
| Seating | 5 seats |
---
Toyota Corolla
The last time I drove a Toyota Corolla hybrid was a couple of years ago when I tested on by one by taking it 400km north from Sydney to a meeting of old cars with giant petrol engines, otherwise knows as a hot rod run, a pilgrimage to worship at the shortened exhaust of the combustion engine.
The good news is that nobody torched the Corolla hybrid during the night of revelry, and the other good news is that I found it to be an impressive car.
That was the previous generation Corolla hybrid, now the new-gen one is here and, while I didn't take it on a hot rod run this time, I put it through another test – the day-to-day living challenge of pre-school drop offs and shopping, parking, commuting… I even used it to carry a 2.5m tall tree. So, is the new Corolla Hybrid just as impressive as the old one?
The grade I tested was the Ascent Sport. What does that mean? Read on to find out.
| | |
| --- | --- |
| Safety rating | |
| Engine Type | 1.8L |
| Fuel Type | Regular Unleaded Petrol |
| Fuel Efficiency | 4.2L/100km |
| Seating | 5 seats |
Verdict
Subaru WRX
7.5/10
Although it's now the oldest car in Subaru's catalogue, there's nothing really quite like the WRX on the market. This is a car which is true to its roots, a rugged performance stalwart that comes with dollops of fun and compromise in equal measure. 
Thanks to Subaru's updates over the years, it's fared better than some when it comes to technology and safety, but I'd still implore you to pick the manual to truly experience this car as nature intended.
---
Toyota Corolla
7.6/10
I'm never going to stop worshipping the combustion engine and I'll keep going to hot rod runs in my big, old V8-powered beast, but to me, if you're going to buy a Corolla why wouldn't you choose the hybrid? It's more fuel efficient than a regular petrol variant and offers a better city driving experience, by being able to run silently and smoothly as an EV at low speeds with decent off-the-mark shove when you need it. As for hybrid rivals – there are none right now, but even if there were, Toyota's perfection of hybrid tech over the past two decades means it would likely be better than the competition. 
Would you choose the petrol or hybrid version of the Corolla Ascent Sport? Tell us what you think in the comments below.
Design
Subaru WRX
7/10
I think Subaru was gunning for subtlety with the non-STi WRX. For a performance car, the design is a little sedate, with the WRX looking perhaps a little  conservative to really stand apart from its Impreza sedan sibling, despite diverging from it some years ago.
There's no mistaking the rally profile of the full-fat STi, with its huge wing and even bigger wheels, but here in the WRX premium it's all a little toned down. Still, fans will love the absurd bonnet scoop, angry-looking alloys and quad exhaust. It's stanced out a little by some flared bodywork, but the tiny lip spoiler at the back robs it of a bit of street cred. Perhaps it's to encourage you into the significantly more expensive STi…
Despite its relative age, though, the WRX still fits into Subaru's lineup nicely. It has all the hallmarks; the small grille, the angled LED headlights, and the signature tall profile. The chunkiness is all there, too, both on the outside, with its flared bodywork and exaggerated scoop, and on the inside, with thick leather clad seat trim, and a chunky, satisfying steering wheel.
The abundance of red lighting in the dash cluster is reminiscent of the heyday of Japanese performance cars of years past, and while it's not as plush on the inside as Subaru's newer products, it's not disappointing either, with nice use of soft trims.
The plethora of screens feels unnecessary, and the 7.0-inch multimedia unit is feeling very small now, compared to most more recent cars. At least the software has been updated since 2018 to have the more recent system used in the Impreza, Forester, and Outback. It's simple and easy to use.
Compared to those Subarus, though, the WRX's interior is feeling a little tired. It's a bit small, and things like the CD drive and nastier plastic trims smattered around remind of days past for Subaru. It's a good thing the new WRX is coming soon.
---
Toyota Corolla
There's a lot of love for the Corolla, particularly older versions of the species (just ask our editor Mal, he rescues rusty ones out of paddocks), but the previous model was never really widely adored for its looks and was beginning to age compared to new and improved rivals. Enter this new-generation Corolla, which looks sexier and more modern.
I'm especially taken by the tail lights, which are far more appealing than the previous model's egg-splat design. The same goes for the new headlight design and that large grille.
It's a completely different Corolla to the last one, but has kept the same pointy nose at the front and the bulbous bum.
The only indication that the hybrid isn't a petrol variant is the Toyota badge with the blue halo aura effect and, of course, the word 'Hybrid' on the tailgate.
The interior is also modern feeling with a large, cleanly designed dashboard with that touchscreen sitting prominently atop it, like a billboard. I have to admit, though, the Ascent Sport's interior lacked a bit of wow-factor, with its hard surfaces and too much use of piano-black plastic. I know Toyota can do cool interiors – just look at the C-HR, so it's a bit disappointing that the Ascent Hybrid's cabin isn't more interesting.
In terms of dimensions, the Corolla Ascent Sport Hybrid is 4375mm long, 1790mm wide and 1435mm tall. The small size made it easy to park in the tiny spots left outside my house by the time I get home, and easy to pilot in narrow laneways and city traffic.  
Practicality
Subaru WRX
7/10
Compared to the more forward-thinking designs in Subaru Global Platfrom vehicles, the WRX is feeling a little claustrophobic on the inside. Still, you could do much worse in a performance car.
Front passengers get nicely trimmed bucket-style seats with good side bolstering. Like a lot of Subarus, the seating position isn't exactly sporty. You sit quite high, and for someone my 182cm height, it feels as though you're peering down over the bonnet a little. Aside from that, height adjustability is pretty good from the electric seat, and there is a small bottle holder in the door, plus dual cupholders in the centre, a small centre-console box, and a small tray under the climate unit.
Overall, the dark trims in here conspire to make the WRX's cabin feel a bit tight. This continues for rear passengers. The WRX really is a small sedan and room isn't great for me behind my own driving position, with my knees touching the front seat. I have to duck a little to get under the sedan's roofline to get in, and while the decent  trim continues, the seat feels a little high and flat.
Rear passengers get pockets on the backs of the front seats, a drop-down armrest with two cupholders, and a decent bottle holder in the doors. There are no adjustable rear air vents or power outlets, however.
Being a sedan, the WRX has a rather deep boot, coming in at 450-litres (VDA). This rivals some mid-size SUVs, but it's worth noting the space isn't quite as usable, with a small loading aperture, and it's a little tight when it comes to the available height. Still, it consumed our largest 124-litre CarsGuide suitcase with ample space to spare.
---
Toyota Corolla
I was afraid you'd ask me that question because the answer is: not very. The legroom in the back seat is tight, so much so that at 191cm tall I can't fit behind my driving position. I'm tall, but even our more normal-sized reviewers found the rear legroom to be limited.
My four-year-old is only three feet tall and he remarked that "Mummy's seat is squashing my feet". That was when he was in his car seat and my wife was sitting next to me.  She had to move her seat almost until her knees touched the dash so that his feet weren't squashing.
Also a bit disappointing is the boot space – 217 litres of cargo capacity if you have a space-saver spare wheel and 333 litres if you go with the tyre-repair kit. That's too small for our CarsGuide pram, so if you're thinking of a Corolla as your next family hatch, then I'd take your pram/golf clubs/drum kit and test out the space before handing over your money.
Cabin storage isn't bad, with two cupholders up front and two in the back, along with bottle holders in the doors. The centre-console bin offers good storage and there's a small tray in the second row big enough for a wallet.
As for USB ports, there's a lonely looking one under the dash.
If it's any consolation, I used the Corolla to transport a 2.5m tall tree that arrived at CarsGuide HQ for me after I ordered it online. My other two choices were a Mitsubishi Triton ute and a Ford Mustang and, as it turned out, the hybrid hatch was better suited to the job, as you can see in the images. So there you have it: the Corolla is more practical in some ways than a ute or a Mustang.
Price and features
Subaru WRX
7/10
The WRX Premium auto tested for this review is a sort of mid-spec variant. Wearing an MSRP of $50,590, it sits above the standard WRX auto ($43,990), but below the more hard-core WRX STi ($52,940 – manual only).
When you look for rivals, it's a harsh reminder of the distinct lack of small performance sedans in today's market. You might consider Subaru's hero against the front-drive Golf GTi (Auto -$47,190), Skoda Octavia RS (Sedan auto - $51,490), and Hyundai i30 N Performance (manual only - $42,910). There's a more direct rival coming soon in the form of the i30 N Performance sedan, which will also be available with an eight-speed dual-clutch auto, so look out for that in the near future, too.
While it's now the oldest Subaru on sale by quite a margin, the WRX has been augmented in recent times to offer more up-to-date features.
Standard are mean-looking 18-inch alloys clad in skinny Dunlop Sport rubber, full LED lighting, Subaru's typical assault of screens, including a smallish looking 7.0-inch multimedia touchscreen (mercifully with updated software since I last drove this car), a 3.5-inch multifunction display in the instrument cluster, and a 5.9-inch dash-top-mounted  display screen, digital radio, Apple CarPlay and Android Auto connectivity, a CD player (how quaint), leather-accented interior trim, eight-way adjustable power seat for the driver, heated seats for front passengers, dual-zone climate control, and privacy tint for the rear windows.
The continuously variable automatic makes up the majority of WRX sales, so I'm told, which is particularly disappointing to hear. Especially given it's a $3200 jump over the manual, and tarnishes the drive experience. More on this in the Driving section.
The WRX also comes with a safety suite that is impressive for a car of its vintage, which we'll look at in the Safety section. Getting on it may be, but the WRX is surprising in how well it holds its own on the value front.
---
Toyota Corolla
The Ascent Sport is the entry grade into the Corolla range and the hybrid version is $1500 more than the petrol-engined  variant at $25,870.
What other hybrids are there on the market for this price? Not many. The Mazda3, Hyundai i30 and Kia Cerato are the top three rivals to the Corolla and none of those come with a hybrid powertrain.
There is the Hyundai Ioniq, which is larger and a damned good thing, but the most affordable one costs way more, at $33,990.  The closest car to the Corolla Hybrid isn't really a competitor but more of a sibling rival, in the form of the Toyota Prius C, which was being offered at a driveaway price of $27,596 at the time I wrote this.
The rest of the hybrids available to us in Australia right now are either prestige cars or SUVs. So, while the Corolla is far from a hatchback unicorn, the hybrid version really is unique.
Standard features on the Ascent Sport Hybrid for the most part mirror those on the petrol version. The list includes LED head- and tail lights, LED running lights, heated and power door mirrors, an eight-inch touch screen with reversing camera, six-speaker stereo, Bluetooth connectivity, dual-zone climate control and some cool advanced safety tech, which you can read about below.
As far as standard features go, Toyota hasn't been super generous and you're made to step up to the SX if you want sat nav and the wireless-charging pad, while you need to climb higher into the top-grade ZR if you want to swap the cloth seats for leather.
One of the bonuses of buying the hybrid version of the Ascent Sport is getting dual-zone climate – the petrol version only has single zone air conditioning.
Still, at $26K the value equation is impressive.
Engine & trans
Subaru WRX
8/10
The WRX's engine is a tuned-up version of Subaru's signature horizontally opposed "boxer" four-cylinder. In this case it's a 2.0-litre turbo unit (FA20) producing 197kW/350Nm, ample for a little sedan like this.
Disappointingly for me, our particular WRX premium was an automatic, and it's not a great one. While most performance cars will drop in a lightning fast dual-clutch, or at least have the decency to offer a classic torque converter with clearly defined ratios, Subaru falls back on its rubbery continuously variable automatic, as derided in the rest of its mainstream range by enthusiasts.
We'll explore this more in the Driving section of this review. It's not as bad as you think it's going to be, but it still doesn't belong in a car like this.
 
---
Toyota Corolla
So, you're thinking of a petrol-electric hybrid, eh? Well you've come to the right review because Toyota has been producing hybrid cars on a huge scale longer than anybody, which has given the company decades to refine and develop the tech.
The Ascent Sport Hybrid doesn't plug into a power point. Toyota doesn't currently sell any plug-in hybrids in Australia. Nope, this one builds the charge back up in its batteries from the energy captured when you brake.
Those nickel-metal hydride (Ni-MH) batteries are in the back of the car and under the bonnet you'll find an a 72kW/142Nm 1.8-litre four-cylinder petrol engine and a 53kW/162Nm electric motor. The engine and motor take turns and also work together to drive the front wheels, and the transition between one power source and another is smoother than any other hybrid I've driven.
The transmission is a CVT, which is an automatic and, while I'm not a fan of them in petrol variants, because they cause the engine to rev without much in the way of shove to go with it, in a hybrid the extra torque from the motor means acceleration is pretty good.
Fuel consumption
Subaru WRX
8/10
Fuel consumption is likely to be at the bottom of your list of concerns when it comes to a small performance sedan, but on the official/combined testing cycle, this car will consume a claimed 8.6L/100km of mid-shelf 95RON unleaded.
Over our week of mostly urban testing, our car produced an unsurprising 11.2L/100km, which is actually under the official urban number of 11.8L/100km. Not bad for a performance car, really.
The WRX has a relatively large fuel tank for its size at 60-litres.
---
Toyota Corolla
This is what it's all about right? Well, sort of. Hybrids of this kind don't achieve fuel economy as good as, say, a plug-in hybrid and while Toyota claims the Ascent Sport Hybrid should only use 4.2L/100km after a combination of open and urban roads, after mainly city testing I measured 7.7L/100km when I filled up at the petrol station. It takes 91 RON, by the way.
That fuel economy is still good, considering our testing of the regular petrol variant saw it use 9.0L/100km.
Driving
Subaru WRX
8/10
It truly pains me that this car is an automatic. Don't get me wrong, I'm okay with an automatic performance car. Dual-clutch iterations of cars like the Golf R are great, but the WRX automatic is a CVT.
This transmission isn't great in the brand's regular range, let alone in a performance application, where snappy response and a predictable, linear riding out of the rev-range are really necessary to extract maximum enjoyment.
I was surprised to find the CVT isn't as bad as I thought it would be. Perhaps through sheer torque, the WRX does hammer into its 2400rpm peak torque band rather quickly, for an immediately impressive 0-100km/h sprint of around six seconds, but it's beyond this point where you'll start to get dull, rubbery, and occasionally hesitant response from the accelerator. Not particularly appealing attributes when you're carving up a few corners.
Handling-wise, the WRX is excellent with its robust all-wheel-drive system and firm-to-a-fault suspension. This makes it a true joy to fling around bends, with equally firm and rewarding steering giving you a truly organic and controlled handle on what's going on at the wheels.
Subaru's boxer engine gives the WRX a signature gruff sound under acceleration, with some turbo noise to boot, but with this particular transmission you won't be getting the satisfying turbo blips you can extract with a swift kick of a clutch pedal in the manual.
Driving it around town every day is a little rough, with a brittle and busy ride, while the heavy steering will get on your nerves when you're just trying to park the thing. 
The firm ride, large wheels, and slim tyres makes the cabin noisy at all speeds, and occasionally sends shockwaves through the front of the car if you're unfortunate enough to hit a pothole. It's hardly the most pleasant companion to have on a freeway.
Honestly, if you're after an automatic performance car, there are better options out there both in terms of response and everyday comfort, although none are quite like a WRX. I'd implore you to pick the manual if you can, it's a better, more engaging experience in every way.
---
Toyota Corolla
Welcome to the driving bit, which will make even more sense if you read the section above, which explains how the hybrid system isn't alien technology, but rather a petrol engine and an electric motor engaged in a constant dance to provide drive to the front wheels.
That engine-motor combination works superbly and more seamlessly than any other hybrid I've driven. I even like the CVT transmission, which is something I thought I'd never write, because when this type of automatic is in a petrol variant it provides a lucklustre feel to the acceleration. It's not the case here, thanks to the help of the motor, which adds instant torque and good off-the line shove.
Combine this with great steering, good handling, a comfortable ride and a very quiet cabin, and you have a hatch that's enjoyable to drive. I'm not going to say outstanding (it's not quite an 8 out of 10) because the Mazda3 is also impressive to drive and so are the Hyundai i30 and Kia Cerato. But the Corolla Ascent Hybrid is right up there with them.
Safety
Subaru WRX
8/10
In good news for the WRX, Subaru's signature EyeSight suite is mostly present here, albeit a slightly older version than the one that appears in its newer products. Regardless, key active items include auto emergency braking (works to 85km/h with brake-light recognition), lane-departure warning with lane-keep assist, blind-spot monitoring with rear cross traffic alert, adaptive cruise control, and auto high beams.
It misses out on reverse auto braking from more modern Subarus but features active torque vectoring to add to the standard suite of electronic aids like traction, brake, and stability controls.
The WRX has a maximum five-star ANCAP safety rating, although it dates way back to 2014, well before active safety items were even considered.
---
Toyota Corolla
The Corolla Ascent Sport Hybrid scored the maximum five-star ANCAP rating when it was tested in 2018. Coming standard are AEB with pedestrian and cyclist detection, adaptive cruise control and lane-keeping assistance, speed-sign recognition and auto high beam headlights.
There are also seven airbags and for child seats you'll find three top-tether points and two ISOFIX mounts across the second row.  
Ownership
Subaru WRX
7/10
Subaru offers a competitive five-year and unlimited-kilometre warranty promise.
Annoyingly, the WRX requires six-monthly or 12,500km service intervals, a hold-over from Subarus past. It's not cheap, either, with each six-monthly visit costing between $319.54 and $819.43 (ouch) for the first 10 visits covering five years of ownership. It averages out to $916.81 per year for the first five years. These are numbers which rival some premium European options.
---
Toyota Corolla
The Corolla Ascent Sport Hybrid is covered by a five-year/unlimited kilometre warranty and a five-year capped-price servicing plan. Servicing is recommended every 12 months or 15,000km and you can expect to pay $175 for each of the first four services.