Holden Barina
Pricing and Specs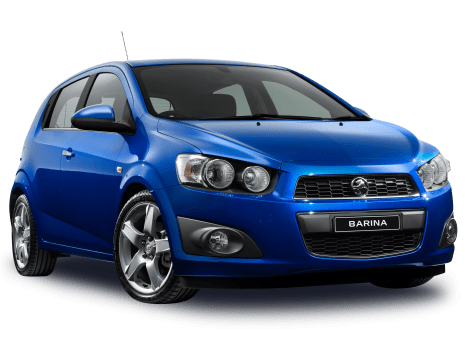 2019
From $8,800
Based on Manufacturer's Suggested Retail Price (MSRP)
1985 to 2018
$1,800 - 15,070
| Year | Price From | Price To |
| --- | --- | --- |
| 2020 | $8,800 | $17,160 |
| 2019 | $8,800 | $17,160 |
| 2018 | $6,700 | $15,070 |
| 2017 | $6,200 | $15,070 |
| 2016 | $6,100 | $13,970 |
| 2015 | $5,800 | $12,980 |
| 2014 | $5,200 | $11,550 |
| 2013 | $4,300 | $10,120 |
| 2012 | $3,100 | $7,920 |
| 2011 | $2,400 | $5,830 |
| 2010 | $2,100 | $4,840 |
| 2009 | $2,000 | $4,400 |
| 2008 | $1,850 | $4,070 |
| 2007 | $2,000 | $4,070 |
| 2006 | $1,850 | $4,070 |
| 2005 | $1,850 | $4,070 |
| 2004 | $1,800 | $4,070 |
| 2003 | $2,000 | $4,070 |
| 2002 | $2,000 | $4,070 |
| 2001 | $1,900 | $4,070 |
| 2000 | $1,900 | $4,070 |
| 1999 | $1,900 | $4,070 |
| 1998 | $1,900 | $4,070 |
| 1997 | $1,900 | $4,070 |
| 1996 | $2,100 | $4,070 |
| 1995 | $2,100 | $4,070 |
| 1994 | $2,100 | $4,070 |
| 1993 | $2,100 | $4,070 |
| 1992 | $2,100 | $4,070 |
| 1991 | $1,900 | $4,070 |
| 1990 | $1,900 | $4,070 |
| 1989 | $1,800 | $4,070 |
| 1988 | $1,800 | $3,300 |
| 1987 | $1,800 | $3,300 |
| 1986 | $1,800 | $3,080 |
| 1985 | $1,800 | $3,080 |
* Manufacturer's Suggested Retail Price
Holden Barina FAQs
Check out real-world situations relating to the Holden Barina here, particularly what our experts have to say about them.
See All Holden Barina FAQs
Disclaimer: You acknowledge and agree that all answers are provided as a general guide only and should not be relied upon as bespoke advice. Carsguide is not liable for the accuracy of any information provided in the answers.