4 August 2017
There's no replacement for displacement: Top five LS engine swaps pt.2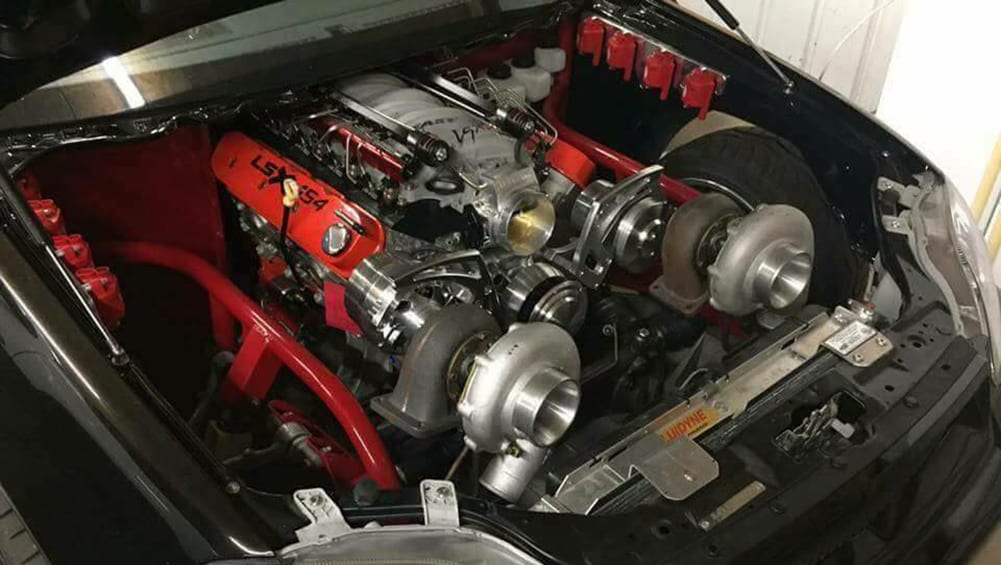 LS swaps are so popular there had to be a sequel list.
What hasn't been swapped with Chevrolet's LS V8? Very little by the looks of things.
Big displacement V8s might be slowly disappearing, but in the world of modified cars their presence has never been stronger.
Here are another top five LS engine swaps.
5. Mazda RX-7 FD
One of the defining features of the RX-7 is its Wankel rotary engine, but its reliability and lack of torque tends to put some people off this coupe.
The good ol' boys in America decided the best way around these problems was to shoehorn a V8 in the front-end, ditching the 13B.
However, if you want a two-seater, V8 powered sports car why wouldn't you just buy a Chevrolet Corvette in the first place?
4. Holden Commodore VC
LS powered Commodores are a dime a dozen but there are a few special examples, like this one.
Looking no different from your grandpa's VC Commodore wagon, minus the Holden red engine, this Chevy LS sleeper wouldn't have a hard time putting a Subaru WRX to shame. 
3. Ford Falcon XY GT
Blue oval fans won't be pleased with this build, as this classic Ford Falcon XY GT is running a 5.7-litre GM V8.
The engine size is like that of the original 351ci Cleveland but is more powerful. This helps make the Falcon an effective but unconventional drift car.
2. BMW E30 M3
Hard to tell (just by looking) that this is one heavily modified BMW M3, as the exterior looks completely stock.
Yet, upon firing up the engine, anyone could tell that more than four cylinders reside under the bonnet.
The owner originally wanted to keep it stock but decided the car lacked grunt and turned to an LS3 engine that is running 380kW (510hp) 
1. Honda Civic
How does one fit an LSX 454 into a '96 Honda Civic? Barely.
Underneath the Civic body the car is more Corvette than Honda as none of its components would be able to handle half the power this hatchback is producing.  
The engine alone makes 800hp (597kW) but there are also two tanks of nitrous and two turbochargers which the owner hopes will bring the total output to 2200hp (1640kW)
Honourable mentions: Tesla Model S

The Tesla model S isn't so futuristic with an LS3 V8. (image credit: Insideevs)
Elon Musk never intended for his Tesla vehicles to house a petrol-powered engine of any sort, but here is a Model S with an LS3 placed in the nose.
Disappointingly, this Tesla was converted into a reception desk but in the early stages of the build, East Bay Muscle Cars decided it would be funny to take pictures of a 5.7-litre Chevy V8 sitting in the front of the car.
Read our other top five LS swaps here.
What's your favorite LS swapped car? Let us know in the comments below.