15 September 2020
Toyota's forgotten FWD supercharged terrier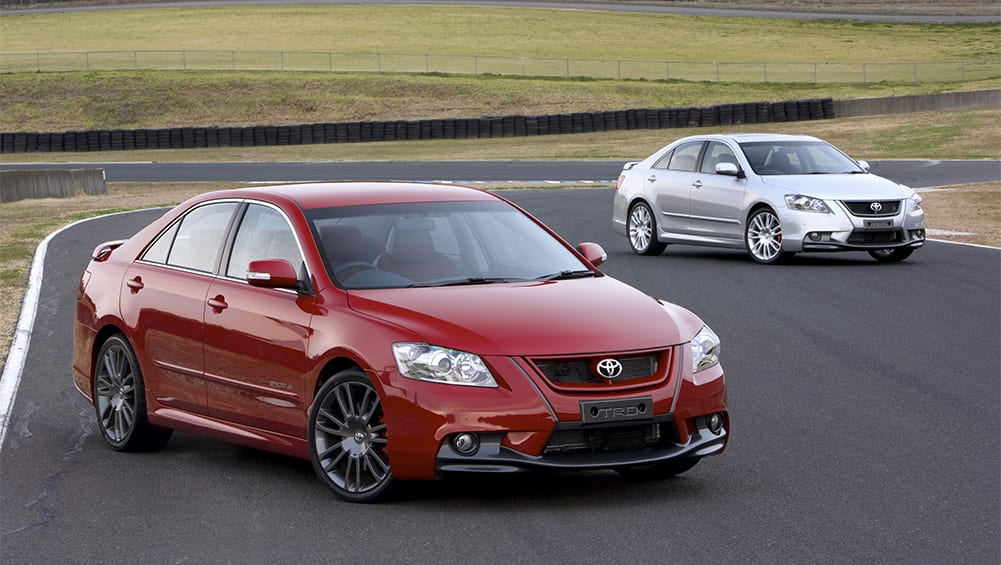 Toyota has always been best known for making dependable, but rather boring cars, especially after the Celica, MR2 and Supra went the way of the dinosaurs.
However, in 2007 Toyota looked to change its image by taking on the likes of Ford Performance Vehicles (FPV) and Holden Special Vehicles (HSV) with its own performance brand known as Toyota Racing Development (TRD).
Taking a standard V6 Aurion and giving it a healthy dosage of steroids, this glorified Camry was able to accelerate from 0-100km/h in 6.1 seconds and marched on to a limited top speed of 250km/h.

Is 241kW too much power to send through the front wheels? Not according to Toyota.
Under the bonnet was a 3.5-litre V6 fitted with an Eaton TVS supercharger – the first production car in the world to feature one – and produced an impressive 241kW/400Nm.
Making 41kW/64Nm more than the naturally aspirated unit, sports suspension, beefier brakes, and fatter rubber were required to deal with the extra oomph.
As the sedan was still only front-wheel drive, these additions weren't enough to keep the supercharged terrier from understeering when pushed to the limit.
This wasn't even the car's biggest weakness. The killer for the TRD Aurion was its price
At $56,990 for the entry level 3500S and $61,500 for the 3500SL, both variants were priced to directly compete with FPV and HSV models, despite only having the performance to really match a Falcon XR6T/XR8 or Commodore SS.
No surprises that this sport sedan never flew out of dealer showrooms and after a couple of years, Toyota Australia pulled the plug, with only 600 TRD Aurions leaving the production line.