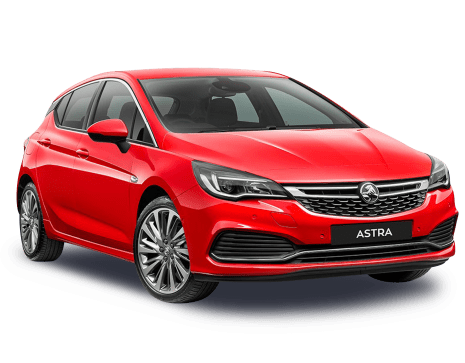 COMPARE
Holden Astra
VS
Ford Mondeo
Holden Astra
Likes
Sedan's comfy and composed ride
Hatch's beautiful styling
Aussie tuning for sedan and hatch
Dislikes
No AEB in sedan
Hatch's storage could be better
Sedan's rear headroom limited
---
Ford Mondeo
Likes
Well equipped
Practical and refined
EcoBoost engine hammers
Dislikes
Hit and miss styling
Inconsistent ride
SUV-like seating position
Summary
Holden Astra
There are two types of people in this world*. Those who like hatchbacks, and those who prefer sedans.
We're not making any judgments. If you're a sedan fancier, it's your business, and hatchbacks have their leagues of loyalists, too. Whichever way you lean, Holden hopes it has something to please you with hatch and sedan versions of its Astra small car.
This is the mothership of Astra reviews, taking both the hatch and sedan into account to help you make a better decision.
| | |
| --- | --- |
| Safety rating | |
| Engine Type | 1.4L turbo |
| Fuel Type | Regular Unleaded Petrol |
| Fuel Efficiency | 6.1L/100km |
| Seating | 5 seats |
---
Ford Mondeo
Yes, this is a Ford Mondeo review in Anno Domini 2018.
This assumes, of course, that Ford even still sells the Mondeo, and despite the fact that it's the third best-selling car in the segment, Ford oddly doesn't seem keen to talk about it.
Why? Perhaps Ford doesn't want anybody to get overly attached to a sedan-y hatch that has a cloudy future in an ever-shrinking mid-size market. After all, there's still a rather vocal sect of the population feeling burned by the end of the Falcon dynasty.
You'd also be right to assume those numbers are padded out a fair bit by corporate leases. Salesmen in England were long referred to as Mondoe Men for a reason. I'll tell you this much, though, I'd be pretty stoked if I got one of these Mondeos as a lease.
As an FG Falcon owner, for most intents and purposes it would even be a half-way decent replacement for my large sedan. Stick with me as I explain why.
| | |
| --- | --- |
| Safety rating | |
| Engine Type | 2.0L turbo |
| Fuel Type | Diesel |
| Fuel Efficiency | 5.1L/100km |
| Seating | 5 seats |
Verdict
Holden Astra
7/10
The Astra sedan is a different car to the hatch – but then it's really aimed at different people, perhaps more mature ones. I mean, one of the sedan's paint colours, 'Old Blue Eyes', isn't available on the hatch. This could be a hint.
Either way, the sedan could be a better pick for you because of its more comfortable ride, extra rear legroom and bigger boot.
The hatch is a much better looking car. It's also more refined and stylish inside and out. The hatch comes with a more powerful engine and better handling, but its ride is not as comfortable as the sedan's.
As for the sweet spots for each range. For the sedan it's the LS+ with its great safety equipment at a good price. For the hatch line-up, it's the RS because it comes with the larger 1.6-litre engine, advanced safety equipment, and many of the features on the top-spec RS-V, which is $4500 more.
*But wait, there really are more than just two types of people in this world. There are wagon people, too. And Holden will soon have that covered when the Astra Sportwagon arrives by the end of the year. And that one looks a lot like the hatch.
Are you a hatch or sedan person? Lets us know what you think in the comments section below.
---
Ford Mondeo
7.5/10
The Mondeo creeps to the forefront as one of the best Fords with the smallest marketing budget.
Well equipped, reasonably fun to drive and semi-luxurious to be in for long periods, it's hard to remember why it's so forgettable.
Its certainly worth your consideration over its rivals, but then perhaps you don't want to fall in love with another Ford potentially headed for the chopping block in the near future.
Did you know Ford still sells the Mondeo, and would you ever consider it? Tell us what you think in the comments below.
Design
Holden Astra
7/10
The hatch is made in Germany, and is actually a rebadged Opel Astra, while the sedan is made in Korea, and is really a Chevrolet Cruze. And despite similar platforms underneath, they look different.
Holden has performed cosmetic surgery to bring them closer together, but they still look like distant cousins at best.
Let's focus on the hatch first. This seventh-generation car looks damn good, but it's near impossible to identify the different levels. The easiest way is to look at the wheels (design and size), while the RS has shiny metal blades on the grille, and the RS-V gets that, plus the same trim around the windows for a posher look.
The cabin is also good looking, but regardless of grade, doesn't have the premium feeling the car's exterior looks suggest. Don't get me wrong, the RS-V's interior is cool and stylish, but the use of glossy plastics and a lack of contrasting colour cheapens the vibe.
All Astra hatches have the same dimensions - 4386mm long, 1807mm wide and a height of 1485mm, which is a smidge longer than the Corolla and a bit shorter than the Mazda3. The RS-V auto is the heaviest at 1363kg.
Now the sedan. Holden has styled the front to look more like the hatch but I don't think it's fooling anybody.
The sedan's cabin is also different to the hatch's. We're talking completely different, from the steering wheel to the temperature controls. I'm more of a fan of the hatch's interior styling than the sedan's relatively basic look.
The sedan is 30cm longer than the hatch at 4665mm end-to-end, it's shorter in height though, standing 1457mm tall (-28mm), but is exactly the same width at 1807mm across.
---
Ford Mondeo
7/10
There's no doubt that the Mondeo is a chunky monkey. Just get a look at those proportions, it looks like a dense rectangle's worth of car, and that's before you line it up next to something else for perspective.
In this case I sat it next to my Falcon. Once the largest sedan on offer by Ford in Australia, in some ways it looks dwarfed. The Mondeo is taller and just as wide, but not quite as long. A quick comparison of spec sheets proves it's not much lighter either, despite the Falcon sporting a cast-iron engine that's literally twice the size.
The front three-quarter especially makes the Mondeo look tough. The big catfish-esque grille combined with the slimline headlight clusters and bonnet ripples make it look aggressive - like a rolling advertisement for the Mustang.
Head round to the rear three-quarter, however and things get a little… off. The raised dimensions and high rear light features make it look too tall. The 'liftback' roofline does no wonders for the car's proportions either.
It's a shame that after so many decades of Mondeo there is still apparently no way to make that rear-end appealing.
Inside there are also plenty of quirks. While there are some parts that really work, there are also some that don't.
The plush leather seats unique to the Titanium grade are lovely, but they're positioned so high up you'd be forgiven for thinking you were at the helm of an SUV. The sunroof is also so far back it's basically useless for front passengers, yet it eats their headroom (also, it's just a glass roof that doesn't open).
Then there's the switchgear, of which there is an overwhelming amount. You're presented with a sensory assault of buttons and displays, half of which could seemingly be easily offloaded onto the multimedia system. It's an approach that dates an otherwise modern-looking cabin.
Eerily similar to the Falcon, the fan speed and temperature controls aren't dials (a user experience nightmare) but the volume control is… go figure.
Those gripes aside there's plenty to like about the Mondoe cabin. There are soft-touch surfaces everywhere, helping the car live up to its luxury spec and price point, while all the switchgear and interactive parts are solid and tough, just like the Mondeo's big brother, the Ranger.
While the digital dash is way too busy, it presents the relevant information well, and is a good interactive design once you get used to it.
The back seat is a very nice place to be, making full use of that big glass roof, and the rear seats are just as plush as the front ones. If you spend lots of time ferrying friends or family around, it's a strong point for the Mondeo.
Practicality
Holden Astra
7/10
This could be the clincher if you're wondering whether the hatch or sedan is roomier. And the answer may not be the one you expected.
So, in one sentence, the Astra sedan has more rear legroom, but less rear headroom than the hatch, while the sedan's boot is bigger, but I'd pick the hatch if I was using it to move house.
The first bit makes sense. The sedan has a longer wheelbase, meaning more legroom for passengers in the back. Even me, and I'm 191cm tall. In the sedan I still have about 5cm of space between my knees and the driver's seat set to my position, but I can only just squish my knees in when I'm in the hatch.
But in a cruel twist of design fate the roofline of the sedan is lower than the hatch's, and my head skims the ceiling.
The sedan's 445-litre boot is 85 litres bigger than the hatch's (360L), but I'd choose the latter to move house because it has a larger cargo opening. Fold the hatch's back seats down and you could slide a coffee table in, which is not going to happen in the sedan.
The sedan has better cabin storage areas, with four cupholders (two up front and two in the back), bottle holders in all the doors, and a decent-sized centre console storage bin. The hatch gets bottle holders in all the doors, and while there are two cupholders there aren't any in the back. The hatch's centre console bin is small, but there is a driver's side pull-out bin.
---
Ford Mondeo
8/10
Do you like stowage spaces? Good, because the Mondeo has heaps of 'em. No longer content with just making one huge plastic fascia across the dash, there's a surprisingly large extra stowage space sitting below the air-conditioning controls. That joins a massive centre console box, with two USB ports and an extra tray layer for tidbits, as well as one of my favourite features, two truly massive cupholders. These show Ford's American influence as much as the aforementioned chunky switchgear.
The cupholders spent our weekend easily swallowing two phones, two wallets and two sets of keys with no problem at all. They'll fit your XL Coke no problems.
As I mentioned before, front passenger headroom is impacted by the glass roof, and there's a slightly claustrophobic feeling brought about by the huge swooping A-pillars, which also create a bit of a vision impairment for the driver. The SUV-like seating position can potentially be awkward, room-wise, for people with chunkier knees, or those that prefer sitting in a low, sporty position.
Up the back there's plenty of legroom and space for heads and arms and legs. I fit easily behind my own driving position, and there's the luxury of a fully leather-bound fold-down armrest with two big cupholders for rear passengers.
The keyless entry is also truly keyless, in that all four doors can lock or unlock the whole car at a touch. Another nice feature for when you're ferrying people around.
Boot space is also colossal, thanks to the liftback design. Ford states the size as 557 litres but as this seems to be a non-VDA-standard measurement it's hard to compare to competitors with numbers. Rest assured it will swallow a set of suitcases with ease, and the space is a practical rectangle with little intrusion from wheel arches.
Price and features
Holden Astra
7/10
Let's start with the hatchback. There are three grades of Astra hatch: the entry-level R lists for $21,990; then there's the mid-spec $26,490 RS, and at the top-of-the-range is the RS-V for $30,990. These are all prices with a manual transmission, and it's another $2200 on top if you want an automatic. There's a sort of bonus level, too – the 'R+' which is an R with advanced safety equipment, but costs $1250 more.
There are three grades to the Astra sedan range, too – but wait, they don't align with the hatch line-up, and even have different names.
The sedan kicks off with the LS spec at $20,490, if you opt for the manual gearbox, or $21,490 for the auto. Standard features at this level include 16-inch alloy wheels, auto headlights, a 7.0-inch touchscreen with reversing camera, Apple CarPlay and Android Auto support, as well as rear parking sensors.
There's an 'LS+' grade for another $1250 which adds advanced safety equipment, LED daytime running lights and a leather steering wheel.
The $25,790 LT gets all of the LS+ features and adds 17-inch alloys, an 8.0-inch touchscreen, proximity unlocking, auto parking, sat nav and rain-sensing wipers.
At the top of the pile, the $29,790 LTZ has all of the above, plus 18-inch alloy wheels, sunroof, climate control air con, and heated, leather-trimmed front seats.
Depending on the grade, the hatch costs $1000 to $2000 more than the sedan.
---
Ford Mondeo
8/10
Today's Mondeo has evolved to adapt to modern expectations for a mid-size sedan. It's a far cry from the budget Mondeo of the '90s and even approaches territory that once would have been restricted to cars like the Mercedes-Benz S-Class. No, really.
Our top-spec Titanium, for example, is packed with heated and leather seats front and rear, a power tailgate, auto-leveling 'dynamic' LED headlights (the ones that move where you're pointing the steering wheel.), a fixed panoramic sunroof, power tailgate (handy) and even an auto-dimming wing mirror on the passenger side. The Titanium also gets a different digital instrument cluster and a heated windscreen.
These join the regular suite of Mondeo features such as Ford's Sync3 multimedia system on the 8.0-inch screen (thankfully, with Apple CarPlay and Android Auto), rain-sensing wipers, Digital radio (DAB+) and adaptive cruise control (part of a rather excellent safety package).
It's an impressive features list, which means nothing if the price isn't right. Our Titanium EcoBoost comes in at $44,790 before on-roads, pitting it against the Holden Commodore RS-V sedan ($46,990), Mazda6 GT sedan ($43,990) and Toyota Camry ($43,990).
You may also want to consider the Hyundai Sonata Premium ($45,490) and, dare I say it, the $45,990 rear-wheel-drive Kia Stinger 200S…
None of those rivals have the heated windscreen or fully digital dashboard, though, and only the Mazda6 GT has heated seats front & rear. The Commodore RS-V is the only car here than can match the 8.0-inch screen size, but it does come with the addition of wireless phone charging and a colour head-up display. Food for (value) thought.
Engine & trans
Holden Astra
7/10
The Astra hatch comes with a choice of two petrol engines. A 110kW/245Nm 1.4-litre four-cylinder turbo powers the R grade, and a 147kW/300Nm 1.6-litre turbo four sits in the RS and RS-V.
All Astra sedans come with just the 1.4-litre engine.
Buyers have a choice of a six-speed manual (when paired with the 1.4-litre engine torque is 240Nm) or six speed automatic.
CarsGuide test pilot Stephen Corby drove the Astra R grade and pointed out that Holden notes a 0-100km/h time for the base car of "n/a", which pretty much says it all, while our RS and RS-V hatch drivers, including me, found the 1.6-litre to have good acceleration (claimed 0-100km/h in 7.8s).
The six-speed auto in the RS-V hatch is slow and emotionless, while the six-speed manual's short gear ratios keep the turbo going hard.
When it comes to the sedan engine, that 1.4-litre, while competent, doesn't impress the socks off me. But (with socks still well and truly on) it does suit the nature of the sedan far more. The hatch needs a gruntier powerplant to suit its sporty styling and firmer suspension. Lucky there's a 1.6-litre that delivers more mumbo.
---
Ford Mondeo
8/10
Ford offers two 2.0-litre turbocharged engines with the Mondeo, either a petrol EcoBoost engine or its diesel Duratorq equivalent.
The EcoBoost in our car is a bit of a gem. It produces an average sounding 177kW/345Nm when compared to the 220-plus-kW V6 engines in the equivalent Camry SL and Commodore RS-V, and it's even somehow out-played in the torque division by the Mazda6 GT, with its 170kW/420Nm.
As I'll explain in the driving section, however, it doesn't make the Mondeo feel any less powerful.
EcoBoost Mondeos can only be had with a six-speed traditional torque-converter automatic. Thankfully it doesn't carry 'PowerShift' branding either…
Fuel consumption
Holden Astra
7/10
First the hatch. Sure, the 1.4-litre engine is the least powerful but it also uses less fuel, with Holden's claimed combined cycle figure being 5.8L/100km in manual and automatic. The 1.4-litre also only requires cheaper 91 RON fuel. The 1.6-litre engine needs 95RON, and the official figure is 6.5L/100km in the manual and 6.3L/100km for the auto. You'll 52 litres of it to fill the tank.
These are low claims and the stop-start tech would help achieve those figures. Our own driving found real-world consumption is higher, with the RS recording 8.6L/100km on the dash computer, while the manual RS-V scored 7.1L/100km.
After 250km in the RS-V auto the trip computer was reporting 10.2L/100km. I also found the fuel gauge needle moved towards empty faster than rivals I've driven. I don't think the Astra's efficiency is the core issue here, more my driving style, and it could be down to the Astra's 48-litre fuel tank, which is three litres smaller than the Mazda3's, and two litres less than the Corolla and i30's.
The sedan returns similar mileage, with official (combined cycle) fuel consumption for the manual sitting at 5.8L/100km, and the auto at 6.1L/100km. The trip computer in our automatic LS reported 8.2L/100km after a little more than 100km of country road driving.
---
Ford Mondeo
6/10
Due to the entertainment factor given by the EcoBoost engine I wasn't particularly light on the throttle.
Ford claims you'll use 8.5L/100km on the combined cycle, which is 1.9L/100km more than the Mazda6 but on par with the V6 Camry and Commodore. In reality I experienced about 12L/100km, which is a fair bit more than the claimed figure, but not unusual for a keen-to-go engine. More on that in the driving segment.
For a bit of perspective, I can extract similar, if not better, fuel figures from my 4.0-litre FG Falcon.
Driving
Holden Astra
7/10
Three CarsGuide reviewers drove three different versions of the Astra, and it's pretty clear the R didn't impress in the same way the RS and RS-V did. While the chassis felt great, the issue was put down to the 1.4-litre engine, which had to work hard while the automatic droned on.
I took the RS-V on my 150km country road test loop and found the chassis to be taut and well balanced,  and by the feel of the firm dampers, set-up for more sporty driving and handling rather than comfort.
The RS-V's 18-inch rims, with low-profile 225/40 R18 92W Bridgestone Turanza rubber mean you'll feel almost every crack and bump in the road. Great grip, but the ride isn't comfortable.
The six-speed automatic doesn't match the 1.6-litre engine's perky personality, in that it's slow to change gears. Shift paddles on the steering wheel would add more connection to the driving experience.
Vani's RS-V was a six-speed manual and she loves how quickly that gearbox responds. All all our testers agree the steering is accurate, but artificial and light, although the sport mode gives it more weight, along with changing the throttle response to be sportier.
While the hatch has sporty styling and a firmer ride, Holden has tuned the placid-looking sedan's suspension to be comparatively supple. It's a far more comfortable drive.
I had seat time in each grade. The LS with the manual is the most enjoyable to drive - shifting is easy, the gear ratios are nicely spaced and I could get more out of that 1.4-litre engine.
Being tall and all arms and legs, I found I had to drive with the middle armrest up – my elbow kept bumping into it otherwise when shifting. The clutch also has a high return position.
The auto-only LT and LTZ ride just as comfortably as the LS manual. Steering on all grades has been tuned for Australian roads, and it feels accurate, well weighted and smooth. I've driven far fancier cars with steering that isn't anywhere near this good.
Cabin insulation is also impressive in the sedan – the hatch on the other hand has a fair bit of noise intrusion.
And that engine? Well, you're not going to win any drag races, but the comfortable ride and smooth steering, combined with looks that don't promise land speed records means it's far more suited to the sedan than the hatch.
Even with two well fed Holden employees and myself on board, the sedan didn't once feel like it was running out of puff, even on steeper hills.
The Astra sedan doesn't have the handling ability of its hatch sibling, it also has a ridiculously large turning circle of 11.9m (the Mazda3's is 10.6m),  but it just skims in at seven out of 10 thanks to that great steering feel, and well-tuned suspension, keeping the ride comfortable and composed.
---
Ford Mondeo
7/10
The Mondeo is thankfully quite a bit more fun than it looks. As I've been leading up to, the EcoBoost engine absolutely hammers with little encouragement. It's a hoot. The downside to this is that the fuel figure suffers.
Channelling 345Nm from as little as 2300rpm through just the front wheels also has the side-effect of tearing the steering wheel out of your hands under heavier bouts of acceleration. It does wonders to suspend the initial impression from the SUV-like seating position that this Mondoe must be a heavy car.
It definitely isn't a sports car, though, more of a semi-luxe sedan, which is a good thing, because when you're not driving as hard it's a pleasure to be at the helm of.
The steering is direct and light, making it easy to point at any speed, and in terms of noise the Mondeo is impressively quiet. There's barely a peep out of the engine. Road noise is great around town but increases a lot at freeway speeds and on rough surfaces, likely due to the larger alloys and lower-profile rubber.
The suspension makes for a mostly luxurious ride as well, but frequent undulations cause it to become unsettled side-to-side. Heavier bumps and potholes also resonate through the cabin.
It's almost annoying how close to excellent the refinement is.
The six-speed auto transmission is fantastic for a daily driver because you'll never know its there. I failed to catch it off guard once during my week with it.
There's a Sport mode and paddle-shifters you can use to make it stay in gear a little longer, but with the amount of power seemingly available at a moment's notice I never felt like I needed it.
Safety
Holden Astra
7/10
Despite the fact AEB is standard on the RV and RS-V hatches, but not offered on the sedan at all, both body styles score a maximum five-star ANCAP rating.
The R+ hatch adds a safety pack which includes such as AEB and lane keeping assistance.
The LS+ sedan is $1250 more than the LS and comes with suite of safety gear including lane keeping assistance, lane departure warning and forward distance indicator.
You'll find two ISOFIX mounts and three top tether points for child seats across the back row in the sedan and hatch.
---
Ford Mondeo
9/10
Once you get to Titanium level, the Mondeo's safety offering is truly expansive.
On the list is Auto Emergency Braking (AEB) with pre-collision warning, Lane Keep Assist (LKAS) with Lane Departure Warning (LDW), Blind Spot Monitoring (BSM), Driver Impairment monitoring and trailer-sway control.
There are also a standard set of airbags with a few sneaky extras like inflatable rear seat belts on the outer two rear seats,which join ISOFIX points in the same position. Since April 2016, every Mondeo has a five-star ANCAP safety rating.
These join the very welcome surround parking sensors, rear-view camera and auto-park, which make not nudging things in the Titanium a cinch.
And a boon for long-distance drivers is the fact that all Mondeo hatchbacks have a full-size steel spare.
Ownership
Holden Astra
7/10
The Astra hatch and sedan are covered by Holden's three-year/100,000km warranty.
Servicing is recommended every 15,000km or annually. The Astra also comes with Holden's life-time capped-price servicing. You'll pay $229 for each of the first four services, then $289 each for the next three before stepping up higher as the car ages.
---
Ford Mondeo
7/10
Ford has recently updated its warranty to five years/unlimited kilometres, which is a nice standard, although it is now matched by Holden and Mazda. Toyota lags behind with a three-year offering. The Kia Stinger starts to look very impressive here with its seven-year warranty.
At the time of writing, Ford's own service calculator tells us the Mondeo will cost a minimum of $370 per year or 15,000km (whichever comes first) service interval. Every fourth year that jumps to $615.