Mazda CX-5 Touring diesel 2018 review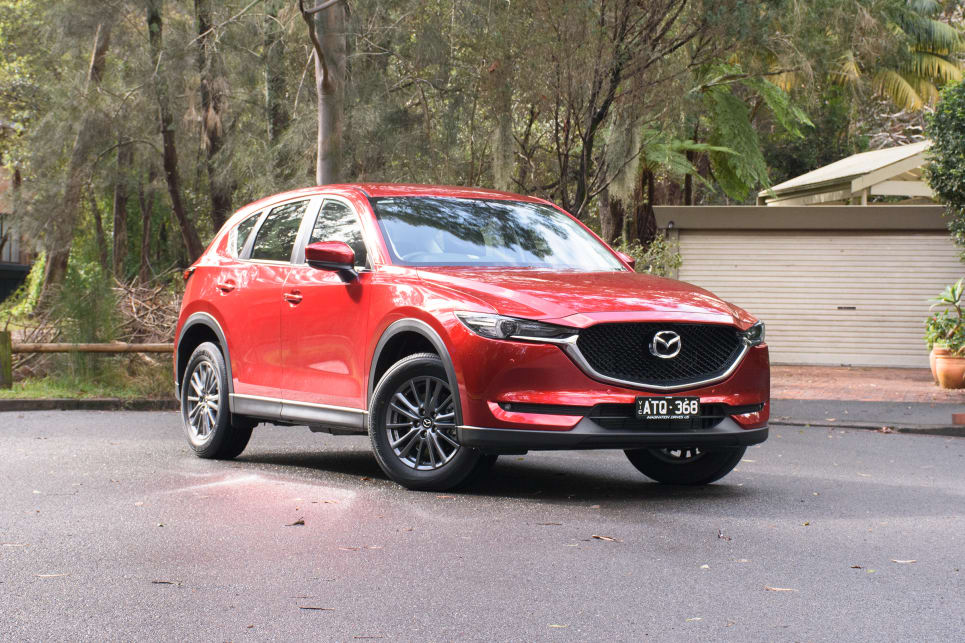 The Touring diesel is one of the least popular variants of the most popular SUV in Australia. But popular doesn't always mean best...
What we like
Refined and powerful diesel
Classy design
Ticks safety boxes
What we don't
Outdated warranty
Relatively small boot
'Maztex' seat trim
What we like
Refined and powerful diesel
Classy design
Ticks safety boxes
What we don't
Outdated warranty
Relatively small boot
'Maztex' seat trim
SUVs are cool now. They're in. They're hip. Deal with it.
Whether you like it or not, that's the way it is. Just take one look at Mazda's CX-5. It's possibly the ultimate example of Australia's car market in 2018. 
It's big, clearly aimed at the city rather than the bush, and ferociously well-equipped compared to family sedans and wagons of old. A hero of urban consumerism.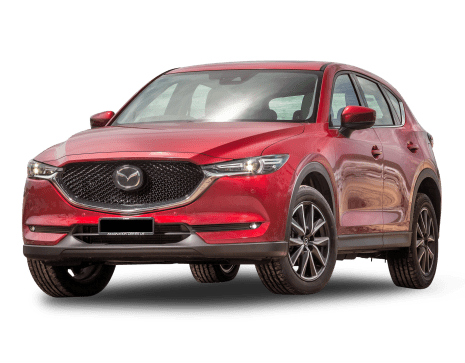 Explore the 2018 Mazda CX-5 range
But it's not just skin-deep, and here at CarsGuide we reckon of all the mid-size SUVs, the CX-5 has earned its number one position.
This one, the Touring diesel, is like the weird kid in the popular group. It's the second lowest-selling variant, and less than 15 per cent of buyers prefer the diesel engine.
Despite that, this car has some big hidden changes for 2018. Are they enough to make one of the least popular variants of Australia's favourite mid-size SUV more appealing? Strap in as I explain.
Saturday
I put my hand up to drive my partner to various appointments and social events for the day, and eveything from freeways to the tight alleys of Sydney's inner west gave us plenty of time to poke and prod at the Touring's many angles.
Browse the pictures and try to argue with the CX-5s design.

Imposing, sculpted... The CX-5 is at home in the suburbs.
It's imposing, sculpted, some would say beautiful, but also undoubtedly bold for a volume-selling car.
Mazda brings the penmanship fight beyond its sub-$50k segment and into the premium space, challenging cars like the Volvo XC60 for brevity of design. There's nothing traditional about it apart from its dimensions.
It's also angular, sharp and delicate. This car doesn't give you so much as a faint whiff that it is ever meant to venture beyond tarmac and looks very at-home in the suburbs. Why Mazda even bothered with plastic guards above the wheel arches is a mystery.

'Soul Red' being one of just two optional paints will set you back an extra $300. Worth it.
Our Touring came in one of just two optional colours, the stunning 'Soul Red', adding to the appeal (and $300 to the price). I'm also a fan of the standard 17-inch gunmetal alloys, partly because they're not big enough to ruin the ride quality. More on that later.
At the helm, the Touring is one of the nicer places to be at this price in the SUV segment. Carefully positioned soft-touch surfaces and tastefully-applied chrome highlights do a fantastic job of hiding the cheaper materials, a trick Mazda has refined to an art.
The cabin is nice and airy courtesy of the wide, square dimensions and lack of objects protruding into windscreen space. The Touring's seats are made of something unironically called 'Maztex' which is meant to be a fake leather combined with an equally fake suede inner lining. My partner and I agreed that it neither looked nor felt particularly convincing. The cloth seats on grades below is arguably better.

The cabin feels big and airy, and is full of nice touches.
Cost-wise you're looking at $41,890 with the premium paint before on-road costs. That's only $1600 more than if you pick the lower, most popular, Maxx Sport grade. It also pits the Touring against rivals such as the Toyota RAV4 GX (AWD diesel, $41,100), Hyundai Tucson Elite (AWD w/sunroof, $41,250) and Nissan X-Trail ST-L (AWD, $39,200)
The extra money scores you heated folding wing-mirrors, head-up display with traffic sign recognition, the aforementioned seat trim, proximity keyless entry and front parking sensors.
You may or may not like some of the things on that list. The important thing to remember though, is the head-up display is hugely improved over the previous CX-5's flip-up version and goes a long way toward keeping your eyes on the road. 

The head up display goes a long way to keeping your eyes on the road.
It lets you know when there are cars in your blind spot not just one, but two lanes over, memorises speed limit signs when you drive past them, gives you warnings for various things and contains a speedometer.
With next to no reason to glance at instruments the Touring feels safer to drive. The blind spot tech and general heightened awareness is nothing short of a godsend on the dodgiest parts of the surging Parramatta Road, for example.
That effortless feeling is enhanced by Mazda's innovative MZD connect multimedia system. You can't operate it via touch while the car is moving and instead use the dial control on the centre console. While I like a touchscreen interface, this is a safer and more elegant solution requiring less distraction to operate.
Apple CarPlay and Android Auto are still notably missing. Unless you use your phone's native voice control often though, you won't miss it. MZD has good built-in nav and Bluetooth. The only other thing worth bringing up is how small the 7.0-inch screen looks in the CX-5 compared to other, smaller Mazdas.

MZD is great, but the screen looks a little small in the CX-5.
Joining the head-up display in the safety department is Mazda's fantastic standard safety suite including Auto Emergency Braking (AEB), Blind Spot Monitoring (BSM) and Rear Cross Traffic Alert. These join front, side and curtain airbags and stability control for a five-star ANCAP rating as of September 2017.
My partner and I also found the addition of front parking sensors on the Touring grade handy for tight suburban streets.
What do you miss out on then? Higher grades get Lane Keep Assist, adaptive cruise control and an even better version of AEB that works at higher speeds.
Sunday
On Sunday I needed to ferry some furniture around for family, a task I had been putting off for weeks, but one well suited to an SUV. The job also required navigating a mix of freeways and hilly streets in inner-city Balmain, which presented a good opportunity to test out some of the CX-5s most interesting features.

I spent the day with some awkwardly shaped outdoor furniture.
Remember when I said there were hidden changes to this car for the 2018 model year? The diesel engine is the most significantly overhauled component. It's odd given the diesel sells in relatively few numbers, but the boffins at Mazda HQ are all about squeezing every last drop of dinosaur juice out of internal combustion.
So thorough is their commitment they've completely re-worked this engine, from adding variable geometry to the two-stage turbo, to the very shape of the combustion chamber itself. (it's slightly egg-shaped now, for anyone interested…). There's also a new management system for the water pump and various refinements designed to iron out the worst diesel characteristics.

The 140kW/450Nm diesel engine is refined and powerful.
The result is genuinely impressive. About town you'd hardly be able to tell the muted diesel gurgle apart from its petrol stable-mate, and the re-worked turbocharger set-up has done wonders for eliminating lag. 
Need to scoot past someone looking for a park on Balmain's Darling Street main drag?  Not a problem, with peak torque arriving almost instantly at 2000rpm, you won't really have to press the accelerator very far no matter how loaded up you are.
But wait. There's more! It's not just about how well the engine drives, feels or sounds. It's also scored a numbers boost, now producing a ute-tickling 140kW/450Nm. Indeed, the diesel would be my choice if I were fitting the $1203 tow kit.
I didn't get a chance to tow on my test, but I did enjoy the effortless torque for steep hills and decisive overtaking manoeuvres. The engine is mated to a six-speed torque converter transmission which I couldn't catch off guard, the best transmissions are ones you don't notice.
The blind-spot tech and reversing camera came in handy again with some deck-chairs blocking my rear-view mirror.
Anyone familiar with Sydney's Inner-West will know too well the terrible road quality, which revealed the ride is decent, if a little stiff for an SUV. The higher-profile rubber on the Touring helps with tyre roar and bigger potholes that might not be as fun with the larger alloys on the GT or Akera grades. That still didn't stop it from bouncing around over even mildly corrugated surfaces, though.

The 17-inch alloys are a great mix of modern look and ride quality.
Fuel usage was so-so. Over my week of testing I scored 8.0L/100km. This is despite Mazda promising the official combined fuel figure has dropped year-on-year from 6.0- to 5.7L/100km. A little more than a near-miss for me then.
Like most Mazdas, this CX-5 was fitted with the usually brilliant i-stop system. I say 'usually brilliant' because the diesel version of the start-stop tech is nowhere near as seamless as the petrol equivalent. As it became annoying at every set of lights and wasn't saving me much fuel anyway, I turned it off.

The back seats offered heaps of room, even behind my driving position, and the soft-touch surfaces extend back here also.
You could see the boot as a bit of a let down at 442 litres (VDA). It's relatively small compared to something like the Honda CR-V I recently tested (522 litres), or even the RAV4 which offers a massive 577 litres. But it's worth remembering it's still a mid-size SUV, and so it swallowed the outdoor furniture I needed to move with relative ease. The seats almost fold flat. Almost.

Boot size with the seat up is relatively small. It's easily bested by the RAV4 and CR-V.
Mazda sits alongside Toyota in the 'annoyingly-out-of-date' warranty category. Unlike Toyota, Mazda will cover you for unlimited kilometres, but over just three years that seems a bit pointless. Work has to be done here to match the ownership promises set out by Kia (seven years) as well as Hyundai or Honda (both five years).
One last thought to leave you with: You can have a Mazda6 Touring station wagon with the diesel engine and the same spec level for roughly the same price, but with even more boot space at 506 litres.
So, do you really need an SUV?
Verdict
The Touring diesel more than earns its spot in the CX-5 range. With impressive refinement, power, safety and packaging it's proof that most popular doesn't always mean best.
Most importantly, it occupies a mid-spec void not as well served by competitors and is therefore also a good value proposition.
Just do yourself a favour and drive that Mazda6 wagon too…
Does diesel leave a bad taste in your mouth, no matter how refined it is? Tell us what you think in the comments below.
Pricing guides
$36,969
Based on 506 cars listed for sale in the last 6 months
Range and Specs
| Vehicle | Specs | Price* | |
| --- | --- | --- | --- |
| Maxx (4x2) | 2.0L, ULP, 6 SP MAN | $18,800 – 26,180 | 2018 Mazda CX-5 2018 Maxx (4x2) Pricing and Specs |
| Maxx (4x4) | 2.5L, ULP, 6 SP AUTO | $22,600 – 30,690 | 2018 Mazda CX-5 2018 Maxx (4x4) Pricing and Specs |
| Maxx Sport (4x4) | 2.2L, Diesel, 6 SP AUTO | $24,100 – 32,780 | 2018 Mazda CX-5 2018 Maxx Sport (4x4) Pricing and Specs |
| Maxx Sport (4x2) | 2.0L, ULP, 6 SP AUTO | $22,300 – 30,250 | 2018 Mazda CX-5 2018 Maxx Sport (4x2) Pricing and Specs |
Pricing Guide
$26,790
Lowest price, based on 485 car listings in the last 6 months
View cars for sale
Similar Cars
Kia Sportage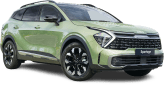 Honda CR-V

Mazda CX-30

Hyundai Tucson


Disclaimer: The pricing information shown in the editorial content (Review Prices) is to be used as a guide only and is based on information provided to Carsguide Autotrader Media Solutions Pty Ltd (Carsguide) both by third party sources and the car manufacturer at the time of publication. The Review Prices were correct at the time of publication.  Carsguide does not warrant or represent that the information is accurate, reliable, complete, current or suitable for any particular purpose. You should not use or rely upon this information without conducting an independent assessment and valuation of the vehicle.