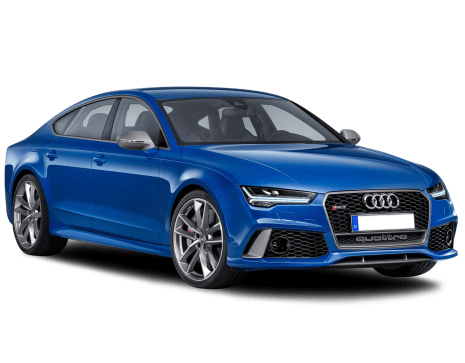 Audi RS7

Explore the Audi RS 7 in 3D.
Get in the driver's seat without leaving your chair.
What's on this page
Audi RS7 Models Price and Specs
The price range for the Audi RS7 varies based on the trim level you choose. Starting at $172,000 and going to $257,290 for the latest year the model was manufactured. The model range is available in the following body types starting from the engine/transmission specs shown below.
Year
Body Type
Specs
Price from
Price to
2021
Other
4.0L, Hyb/PULP, 8 SP AUTO
$172,000
$217,470
2021
Hatchback
4.0L, PULP, 8 SP AUTO
$203,500
$257,290
2021
Other
4.0L, Hyb/PULP, 8 SP AUTO
$224,000
$224,000
2020
Other
4.0L, Hyb/PULP, 8 SP AUTO
$172,000
$217,470
2020
Hatchback
4.0L, PULP, 8 SP AUTO
$203,500
$257,290
2019
Hatchback
4.0L, PULP, 8 SP AUTO
$184,500
$233,310
2018
Hatchback
4.0L, PULP, 8 SP AUTO
$155,600
$196,790
2017
Hatchback
4.0L, PULP, 8 SP AUTO
$115,900
$171,820
See All Audi RS7 Pricing and Specs