Toyota Kluger 2015 Problems
No car is perfect, but we've gathered everything relating to the Toyota Kluger 2015 reliability here to help you decide if it's a smart buy.
Which Toyota Kluger models have a GPS?
Answered by CarsGuide
16 Dec 2020
The Kluger released in 2014 was initially only fitted with navigation in the flagship Grande model. But the facelift of the model in 2017 saw navigation become standard on the mid-spec GXL model, so that model now looks like the most cost-effective way into a Kluger with factory-fitted navigation.
Toyota Kluger 2015: Vibration in front bushing?
Answered by CarsGuide
3 Feb 2017
Toyota spokesman told us that there have been "no service campaigns or recalls related to the components referenced", but he would like to have a member of his team reach out to gather more information on your "concerns and organize a time to give the vehicle a thorough inspection." I suggest you contact Toyota's customer service people and arrange for that inspection. Other than that you could consult suspension experts like Pedders to see what they might be able to suggest.
Good all-wheel drive SUV options
Answered by CarsGuide
30 Nov 2015
With modern stability control systems and on-demand all-wheel-drive you are far less likely to get caught out with understeer (where the nose of the car pushes wide) than you once were. Having said that, the Kluger — and the LandCruiser for that matter — aren't city-friendly vehicles. If you no longer need to tow but still like the safety net of all-wheel-drive, why not look at a Subaru Outback or Forester?
$50K SUV - Pathfinder vs Kluger vs Grand Cherokee
Answered by CarsGuide
24 Aug 2015
Getting the Jeep would be overkill if you don't go off-road and it seems you've answered your own question in favour of the Nissan. I give the Pathfinder The Tick and it tops the Kluger for me.
Grand Carnival, Prado or Kluger for big family?
Answered by CarsGuide
7 Aug 2015
The running costs will be much the same for all three cars you mention, but the Grand Carnival is probably the better bet given your needs for carrying three teenagers and two young kids. The rear seats in the Prado and Kluger are probably not as suitable.
Territory vs Kluger
Answered by CarsGuide
4 May 2015
The Territory was good at first but has been completely overtaken by a range of rivals. Your decision to buy Australian is great but you're in a very small minority and the Territory is no longer a CarsGuide choice for quality or long-term ownership.
Search from Over 8,000 questions
Over 8,000 questions answered by CarsGuide
Complete Guide to Toyota
Kluger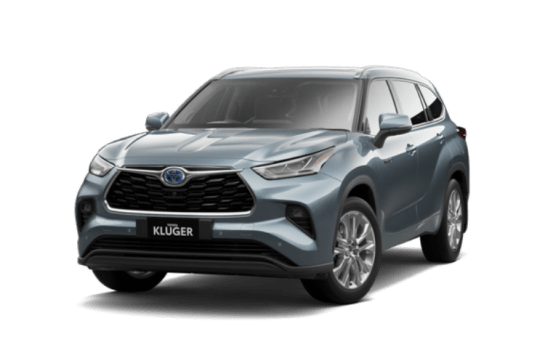 Reviews, price, specs and more