9 September 2019
Losing my track day virginity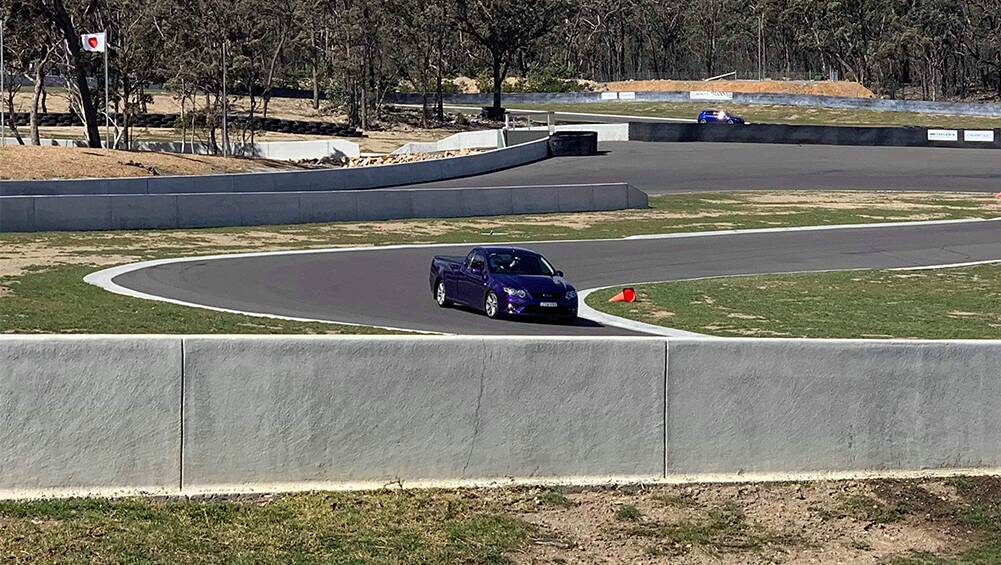 As a car enthusiast, I've always wanted to test the limits of my car, push it to the ragged edge until it bites me in the bum.
But I've never had the chance, until last Saturday when I decided to finally pop my track day cherry at Pheasant Wood Circuit.
Located in Marulan (a two-hour drive south from Sydney), the track was founded in 2009 by former racer Garry Wilmington.

Pheasant Wood was originally known as the Marulan circuit before it underwent a number of upgrades last year.
Measuring in at 1.4km long, it's a short circuit with plenty of corners to test your driving skill, especially if you're behind the wheel of something along the lines of a Ford Falcon XR8 ute.
My competition for the day consisted of a 2017 Subaru WRX, Suzuki Swift Sport, Skoda Octavia wagon, VW Mk 5 Golf GTI, a turbocharged Toyota 86 and a pair of modified Mk 7 Golf Rs.
My first laps were messy, I was all over the shop and missed the apex of every corner. But at least I didn't spin out like some hooligan in a shaggin' wagon.
As I learnt the track and became brave enough to turn the traction control off, I began to push harder, which resulted in a few tail happy moments.
My quickest lap was 1.07.79. To put this into perspective the Swift managed a 1.09 and the 86 was clocking a 1.10, while the Golf Rs blew everyone else away with 59 seconds. 
Still, I'm happy with that time as I performed it on the last lap... with no brakes left.
In fact, the session ended with my dashboard showing errors messages, fuel consumption through the roof, plus the brake rotors and pads needed replacing at all four corners.
Talk about an expensive day (brakes alone were over $1000), but would I do it all over again? You bloody bet I would.