Nissan Pathfinder 2006 Problems
No car is perfect, but we've gathered everything relating to the Nissan Pathfinder 2006 reliability here to help you decide if it's a smart buy.
Pathfinder fuel sender issue
Answered by CarsGuide
28 Aug 2015
The fuel sender problem is a common one with the Pathfinder, one you reckon a company like Nissan with all its resources could fix. That it doesn't seem to be able to is frustrating, but made even more so by the lame excuses they trot out to try and justify it. Try appealing to Nissan's sense of fair play and see if you can convince the company to come to the party and replace the unit, or cover part of the costs of the replacement. If that doesn't work, try your state government consumer affairs people.
Nissan Pathfinder: Piston failure
Answered by CarsGuide
5 Oct 2012
It's possible that they might come to the party and help out with part of the cost of repairs, so you should approach them with a claim. You might find, however, that because the car is six years old, you bought it secondhand so there's no record of its previous use, and it's well out of warranty I think your claim could be rejected.
Tyre turnover on Pathfinder
Answered by CarsGuide
16 Sep 2010
For starters you don't have to have it serviced by a dealer, your warranty won't be affected if you have it serviced somewhere else providing it is done by the book. You could phone around and get quotes from other service outlets and other Nissan dealers. You could also ask your dealer to explain what things need to be fixed. Never be afraid to question your dealer and have them justify their charges. Oh, and three sets of tyres and four sets of brakes in 80,000 km is totally unacceptable.
That's Serious
Answered by CarsGuide
19 Feb 2010
I haven't and yours is the first report we've had at carsGuide. And you're right, it is a serious problem that could be dangerous. Nissan's reluctance to discuss the problem may be because they don't know what is causing it. That they have the car and are working on it is a positive step. Don't take the car back until they can demonstrate to your satisfaction it has been fixed.
Nissan Versus Ford
Answered by CarsGuide
26 Dec 2009
I WOULD choose the Pathfinder. Longevity comes down to three things, the quality of the engineering that created the car, build quality and servicing. Nissan, in my view, wins hands down on the first two counts, and the third is in your hands. All things being equal, I would expect the Pathfinder to outlast the Falcon.
Search from Over 8,000 questions
Over 8,000 questions answered by CarsGuide
Complete Guide to Nissan
Pathfinder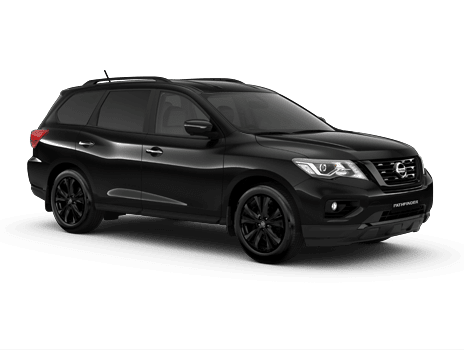 Reviews, price, specs and more