Used Nissan Pathfinder review: 2005-2015
Ewan Kennedy reviews the 2005-2015 Nissan Pathfinder as a used buy. Nissan Pathfinder has had a mixed career in Australia since it arrived in 1986 as a tough, two-door 4WD wagon based on the Navara pickup. Then in 1995 Pathfinder became more of a soft-roader than 4WD. To cause further confusion, the Pathfinder from
What we like
Spacious and comfortable
Good spare parts availability
Insurance isn't usually over expensive
What we don't
Keep an eye out for damage from off-roading
Cabin interiors can be worn by family use
What we like
Spacious and comfortable
Good spare parts availability
Insurance isn't usually over expensive
What we don't
Keep an eye out for damage from off-roading
Cabin interiors can be worn by family use
Ewan Kennedy reviews the 2005-2015 Nissan Pathfinder as a used buy.
Nissan Pathfinder has had a mixed career in Australia since it arrived in 1986 as a tough, two-door 4WD wagon based on the Navara pickup. Then in 1995 Pathfinder became more of a soft-roader than 4WD. To cause further confusion, the Pathfinder from July 2005, has reverted to a full chassis for added toughness and is again virtually a Navara with a different back end. The direction changed yet again in 2013 when Pathfinder became a very large softroader.
We will begin this used-car review with the third generation Pathfinder as the others are getting on in years and some may have passed their use-buy date.
The 2005 Nissan Pathfinder is significantly larger than the previous ones and has seating that's good for four adults, five without too much leg rubbing. Headroom is good and the front seats are well shaped. The rear bench seat is reasonably spacious. Boot space is large and easy to load. Comfort is okay, but there's little doubt it's a body-on-chassis off-roader.
The gen-three Pathfinder uses a big 4.0-litre V6 that has plenty of grunt. The 2.5-litre four-cylinder turbo-diesel has a handy 400 Nm. Its introduction coincided with the start of fuel price rises so it's no surprise that many buyers have opted for this oil burner option.
This Pathfinder has low range and uses an electronically-controlled "All Mode 4x4" system. The five-speed automatic transmission works well with this. Manual over-rides are available for those who like to change gears themselves. Diesels have the option of a six-speed manual gearbox. Petrol-powered models are auto only.
The interior of this biggest ever Pathfinder is spacious and practical.
Yet again, Nissan changed direction with the fourth generation Pathfinder, introduced in November 2013. It became a very-large seven-seat suburban SUV with only mild dirt road capacity. No more body-on-chassis, this Pathfinder is again a monocoque, with all that means in the way of increased comfort and a quieter interior.
The interior of this biggest ever Pathfinder is spacious and practical. The two-seat third row is relatively easy to access through large side doors although as usual children are the preferred occupants.
Gen-four offers the choice of two-wheel drive, though all-wheel-drives have been the more popular sellers. All have a 190 kW 3.5-litre petrol V6 and continuously variable transmission (CVT). There is no option of diesel power.
Those looking for something really unusual can even buy a supercharged-petrol/electric hybrid Nissan Pathfinder that went on sale in August 2014.
Handling is okay for an SUV, but certainly not to car standards in all Pathfinders. They are safe enough even if driven moderately hard and will attempt to look after silly drivers by way of stability control and ABS brakes. Don't test these for yourself, though.
Nissan's dealer network is widespread with spare parts, repairs and servicing available in most areas, even in some pretty remote locations.
Experienced home mechanics can do a fair bit of their own work. There's plenty of underbonnet and under-car space. Leave the safety items to qualified mechanics, please.
Insurance isn't usually over expensive as befits a vehicle that is seldom driven hard.
What to look for
Engines should start reasonably fast, though the older diesels aren't in the same class as the very latest units.
Gearboxes are generally tough, but try some fast gearchanges from third to second and feel and listen for worn synchros.
Off-road use, such as at the beach, can also lead to damaged cabins, check carpets and seats in particular.
Automatic transmissions should be smooth and quiet in operation and not have too long a delay when going into Drive from Neutral.
Interior condition is important as rumbustious kids can create havoc. Off-road use, such as at the beach, can also lead to damaged cabins, check carpets and seats in particular.
Look for damage to the protection plates, the sill panels and the underneath of the bumper-bar corners. These are signs of hard off-road driving and are much more likely in gen-three Pathfinders than the fourth generation.
Pathfinders that have been in severe off-road situations really do require a professional inspection.
Pricing
| Year | Price From | Price To |
| --- | --- | --- |
| 2015 | $17,800 | $36,190 |
| 2014 | $16,500 | $30,250 |
| 2013 | $14,000 | $35,530 |
| 2012 | $15,900 | $32,230 |
| 2011 | $13,600 | $29,040 |
| 2010 | $10,100 | $20,790 |
| 2009 | $8,100 | $16,610 |
| 2008 | $7,100 | $15,070 |
| 2007 | $6,100 | $12,980 |
| 2006 | $5,800 | $11,330 |
| 2005 | $4,300 | $10,890 |
Pricing guides
$9,999
Based on 31 cars listed for sale in the last 6 months
Range and Specs
| Vehicle | Specs | Price* | |
| --- | --- | --- | --- |
| ST (4X4) | 2.5L, Diesel, 5 SP AUTO | $6,500 – 10,010 | 2005 Nissan Pathfinder 2005 ST (4X4) Pricing and Specs |
| Ti (4x4) | 3.3L, ULP, 4 SP AUTO | $4,300 – 6,930 | 2005 Nissan Pathfinder 2005 Ti (4x4) Pricing and Specs |
| ST-L (4X4) | 4.0L, ULP, 5 SP AUTO | $5,900 – 9,130 | 2005 Nissan Pathfinder 2005 ST-L (4X4) Pricing and Specs |
Pricing Guide
$3,500
Lowest price, based on 23 car listings in the last 6 months
View cars for sale
Similar Cars
Nissan X-TRAIL

Hyundai Santa Fe


Mazda CX-5

Kia Sportage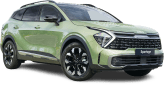 Disclaimer: The pricing information shown in the editorial content (Review Prices) is to be used as a guide only and is based on information provided to Carsguide Autotrader Media Solutions Pty Ltd (Carsguide) both by third party sources and the car manufacturer at the time of publication. The Review Prices were correct at the time of publication.  Carsguide does not warrant or represent that the information is accurate, reliable, complete, current or suitable for any particular purpose. You should not use or rely upon this information without conducting an independent assessment and valuation of the vehicle.