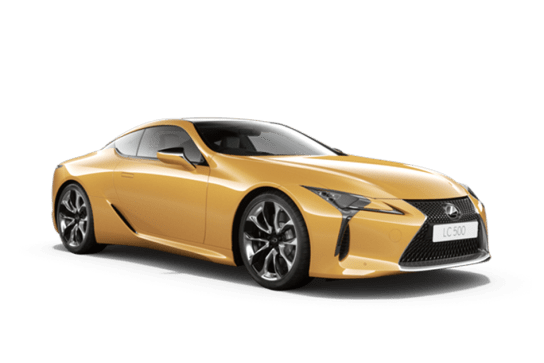 COMPARE
Lexus LC500
VS
Nissan GT-R
Lexus LC500
Likes
Superb driving dynamics
Stunning concept-like styling
Good value
Dislikes
Cramped back seats
Poor storage space
Touch pad controller
---
Nissan GT-R
Likes
Still a mammoth drive 12 years on
So easy to go so fast
Nissan is still striving to improve it
Dislikes
Safety features could do with an upgrade
Price rise eats into value
Summary
Lexus LC500
It was in the car park of a well-known hardware chain (that also happens to be famous for sausage sizzles) that it happened. I was closing the boot lid of the Lexus LC500 when a grinning, middle-aged bloke - arms almost breaking under bags of cow manure - waddled past me and said: "I'd so have this over a Porsche 911. Any day."
I had to stop for a second and think about what he meant. The cow poo rather than a Porsche? Nup. He was talking about the Lexus. The Lexus over a Porsche. The. Lexus. Over. A. Porsche. 
That was the kind of reaction the LC500 provoked wherever I took it, and by the end of my week with it I had became convinced that this was one of the best sports cars I'd driven in my eight years of reviewing cars.
The End. 
Not quite... because while that sounds like the final verdict rather than an introduction to a review, there's more to it. See, while there's so much that I love about the LC500, there are other parts that would make me think twice about getting one.
| | |
| --- | --- |
| Safety rating | — |
| Engine Type | 5.0L |
| Fuel Type | Premium Unleaded Petrol |
| Fuel Efficiency | 11.6L/100km |
| Seating | 4 seats |
---
Nissan GT-R
It's fair to say that Liam Neeson has an enduring appeal, and he'll forever be known for his "particular set of skills."
The R35 Nissan GT-R has reached icon status for its own set of specific action hero talents, and the Hollywood-like number of updates it's received over the past 12 years - or about a century in human years - suggest Nissan is hell bent on giving it Keanu Reeves-esque eternal youth. 
Its trips to the surgeon have started to peter out though, with the annual tweaks of the earlier years slowing to the three year gap between its last update and the 2020 model that launches this week in time for the nameplate's 50th birthday. 
Have they managed the Keanu Reeves or the Liam Neeson, or has it jumped the shark and due for an all-new Chris Hemsworth treatment?
| | |
| --- | --- |
| Safety rating | — |
| Engine Type | 3.8L turbo |
| Fuel Type | Premium Unleaded Petrol |
| Fuel Efficiency | 12L/100km |
| Seating | 4 seats |
Verdict
Lexus LC500
7.8/10
The LC500 is good value and superb to drive – from its comfortable ride to its great handling - offering an outstanding and engaging experience. There are a few reminders of its lower-brow connections, such as the media unit and that touch pad controller which is really frustrating to use.
The LC500 is also less practical than some of its rivals. Yes, it's a sports car, but it's a luxurious one and should offer better cabin storage as a modern grand tourer.
That said, the LC500 proves that you don't need to spend any more than $200K to have an exceptional driving experience.  
Is the LC500 the smartest luxury sports car buy on the market? Tell us what you think in the comments below.
---
Nissan GT-R
7.5/10
While the 2020 changes aren't enough to disguise its age, it's pretty awesome that Nissan continues to develop the GT-R, as its distinct character is yet to be matched by anyone.
So it's more Liam Neeson than Keanu Reeves, but to keep attracting buyers Nissan should really give us a new Chris Hemsworth version. 
Note: CarsGuide attended this event as a guest of the manufacturer, with travel and meals provided.
Design
Lexus LC500
9/10
Just look at it. Even in the extremely ordinary photos I took in a hurry before the sky fell in, you can see that the LC500 is absolutely drool-inducing. It's gothic-meets-the-21st-century-meets-1980s-Miami-Vice styling, and it all works superbly.
Even better, it still retains the almost impossible looks we saw when the LC500 Concept debuted at the Detroit motor show in 2016. And yes, there's more than a passing resemblance to the Lexus LFA supercar from 2011.
Low at just 1.3m tall, wide at 2m across, and long at 4.8m, the LC500 is all bonnet and hips and giant 21-inch rims that tuck into those enormous arches.
I was also taken by the tear-drop styling to the head- and taillights, and that now familiar spindle grille looks more at home on this Lexus than on any other. The door handles which sit flush against the body of the car and pop out when you poke them are also a nice touch.
The LC500 we tested was fitted with the $15,000 Enhancement Pack, which includes the carbon roof, active rear wing, carbon interior scuff plates, leather-and-Alcantara seats and a rear-wheel steering system. 
The cabin can't quite match the exterior for its stunning looks, but it's still special, from those elegant door handles and the stitched upholstery to the thickly bolstered seats that you drop down deeply into.
There is some Toyota/Lexus ordinariness in the cabin, though, such as the screen, which while wide and majestic, is more Microsoft than Apple if you get what I mean. And that also goes for the media unit, too, and that controller pad with its silly PC-style curser.
---
Nissan GT-R
7/10
The 2020 update is probably best described as a quick trim rather than a full haircut, let alone a nip and tuck. 
Believe it or not those wheels are a new design and lighter by 140g per corner. You might also spot the blue tips on the titanium exhaust, but I'll give you a high five if you notice the new inserts for the front corner ducts. There's also a new Urban Grey trim colour available for the Premium Luxury trim level.
GT-R die hards will be chuffed with the return of the R34 generation's signature Bayside Blue as a paint option though, which has required an all-new application process to suit two-decade later environmental requirements.
The car pictured is the 50th Anniversary special edition, created to celebrate the Godzilla nameplate's golden jubilee. Unlike most special editions though, it's not limited by build numbers or a production schedule, and is available on a built-to-order basis. 
It's based on the Premium Luxury trim level and can be distinguished by contrasting decals inspired by a 1971 Hakuska racer, 50th Anniversary badging and a special Twighlight Grey trim colour on the inside. 
Aside from the minor drivetrain tweaks mentioned below, under the GT-R's skin has been treated to stiffened brake actuation and recalibration and adaptive suspension. 
The biggest change for daily users is the new multimedia system from the Leaf and Navara with an 8.0-inch touchscreen that also brings Apple CarPlay and Android Auto to the GT-R for the first time. 
Practicality
Lexus LC500
5/10
It's not. The boot is small at 197L, while cabin storage is almost non-existent with a tiny centre console bin, no cupholders, narrow door pockets and a small glovebox.
As for people space, the LC500 is a 2+2 seater and those back seats are impossible for me to sit in thanks to the low roof and the zero legroom behind my driving position. With a bit of wrestling I did manage to fit a booster sit in there for my four year old.
For charging you'll find a USB port and a 12V outlet up front.
Yes, it's a sportscar but the Lexus LC500 needs a re-think when it comes to storage and space. Other sports cars (a 911 for example) are more practical. As a parent, this impracticality would see it off my shopping list.
---
Nissan GT-R
7/10
Nothing new here, with the same 2+2 layout that's about as accommodating as a Porsche 911, despite the GT-R's extra size. The boot is a decent 315 litres though, but its actual functionality is hampered by a small boot opening. 
There's also two cupholders in the front, two in the back, and bottle holders in the carpet-lined doors.
Unlike GT-R's, the 2020 model finally adds ISOFIX child seat anchorage points to the back seat. These were previously excluded from Australian and New Zealand models. 
Price and features
Lexus LC500
8/10
The LC500 lists for $190,000. That's peanuts considering you can pay a lot more than this for a sportscar from another brand that doesn't feel as good to drive.
The extensive standard features list includes a 13-speaker Mark Levinson stereo, a 10.3-inch display, head-up display, dual-zone climate control, proximity key, leather upholstery with heated front seats, stainless steel pedals, LED headlights.
Our test car was also fitted with the $15,000 Enhancement Pack - worth it I think, and you can read what it adds above in the section on design. 
The LC500 is a lot less expensive than the cars it takes aim at - we're talking the Porsche 911 (the most affordable is about $240K to get on the road), the Jaguar F-Type V8 R (which lists for about $250K) and the BMW 850i (with a list price of about $273K).
It's safe to say that buyers looking at a 911 are not going to be looking at a LC500. But somebody checking out a BMW 640i Gran Coupe, which lists for $185,900, should know they can get more firepower and luxury in the LC500 for just five grand extra. Same goes for anybody considering the F-Type V6 R-Dynamic or Mercedes-AMG E53.
Remember at the start how I said there were some aspects that would make me think twice about getting an LC500. Well the media unit's 'Remote Touchpad' and the joystick is up there as the most frustrating interface I've ever used. Not only is the infotainment menu confusing and non-intuitive, the uncoordinated controller makes the entire user experience dreadful. And I'm being nice.
---
Nissan GT-R
7/10
The GT-R is still split into Premium, Premium Luxury and Track Edition trim levels, with 50th Anniversary special edition being based on the Premium Luxury. 
The top-spec Nismo version has been dropped, and pricing has been massaged upwards across the range. 
The base GT-R Premium is now $4800 more with a $193,800 list price, the Premium Luxury swells by the same margin to $199,800, and the Track Edition grows by a full $8000 to $235,000. The Track Edition continues to be available with an optional Nismo-themed interior upgrade for an extra $12,000.
Given the update doesn't seem to bring anything more than the standard changes, the range-wide price rises put a marginal dent in the value equation that's long been a relative strength of the GT-R, but it still looks pretty impressive next to the $265,000 starting point for a Porsche 911.
Engine & trans
Lexus LC500
9/10
Fear not, the LC500 has the firepower to match those battle-cruiser looks. Under that enormous bonnet is a 5.0-litre petrol V8 and it makes 351kW and 540Nm. No turbos here, and that is absolutely fine by me. Actually, I prefer it; I'm not a fan of the lag or 'boosty' acceleration associated with turbocharging.
This naturally aspirated V8 has linear, controlled acceleration as the 10-speed automatic transmission shifts seamlessly though the gears, with the dash from 0-100km/h over in just 4.7 seconds. That's not supercar fast, but this isn't a supercar. The LC500 is a grand tourer.
On start-up, the LC500's V8 is breathy and high-pitched. When I pressed the ignition button for the first time its banshee-like scream echoed through our underground car park and I'm fairly sure my CarsGuide colleague Tom White (who was standing next to it at the time) soiled his trousers.
---
Nissan GT-R
9/10
The 3.8-litre twin-turbo V6's key stats are unchanged at a mammoth 419kW at 6800rpm and 632Nm available from 3300-5800rpm.
New turbos derived from the GT3 race car have been fitted, which aren't quite the same as the Nismo's GT3-matching units, which promise to be 5 per cent more efficient, without changing the max outputs.
The six-speed dual clutch transaxle has also been recalibrated for more aggressive throttle blips on downchanges, and allow gearchanges to occur during ABS engagement.
Fuel consumption
Lexus LC500
7/10
After 279km of testing on a combination of motor ways, country roads and city peak hour traffic I measured a mileage of 16.4L/100km at the pump. The official combined fuel consumption is 11.6L/100km.
While it's thirsty, that fuel usage would not make me think twice about getting an LC500 – it's a petrol V8 powered monster and you need to feed it to have fun. If fuel is an issue for you either financially or ethically then there's always the LC500h hybrid version.
---
Nissan GT-R
7/10
This was never going to be a highlight, but all versions of the GT-R still carry an 11.7L/100km official combined fuel consumption figure, which is actually quite reasonable for a car with this much performance.
A diet of full-strength 98RON premium unleaded is mandated though, and the above fuel figure combined with its 74-litre tank suggest a highway range of around 630km between fills.
Driving
Lexus LC500
9/10
Outstanding. Brilliant. Superb. But I didn't expect it to be. Many of the breeds of Lexus I've driven look edgy and dynamic, but then feel like paper weights to drive. The LC500 is different. It's comfortable. Easy to pilot. Dynamic. And so much fun.
The big grunt and the measured way it's ladled out suits the character of the LC500 perfectly. This isn't a track weapon like the Lexus RC F, this is a monster that eats motorway miles - and that's what I did with it.
Don't ask why, but I needed to travel from Sydney to Newcastle for a 20-minute appointment and then come straight back again. I'm not a fan of that corner-less M1 Motorway, but the LC500 cruised up effortlessly without breaking a sweat - and with instant acceleration under my right foot whenever I needed to overtake. In the LC500, 110km/h felt too slow, like it wanted to keep running all the way up to its 270km/h top speed.
I took the old Pacific Highway back. The road surface is shoddy, but the sweeping corners and twists made the long way home so much more enjoyable. The LC500 performed beautifully, with superb handling while staying comfortable and composed. The big nose felt light, the steering perfectly weighted, and the throttle just needed a gentle prod to push it wherever I wanted.
Our LC500 wore Michelin Pilot Super Sport tyres, and despite them being runflats and 35 profile at the front and 40 at the rear on 21-inch rims, the ride - even over Sydney's shocking roads - was comfortable thanks to the air suspension.
That made daily commutes into the city fairly painless, too. And piloting the LC in traffic and car parks was also made easy thanks to good all-round visibility.
---
Nissan GT-R
9/10
Even more than a decade later, the GT-R is still a mammoth car to drive. Mammoth in terms of its size and the sale of the thrills it delivers. 
Cars in general have grown larger and heavier in the past 12 years, but 1765kg is still a lot for a performance car designed to go around corners as well as it accelerates. 
And therein lies the great R35 oxymoron, it's SUV heavy but supercar fast and agile. 
Nissan stopped quoting acceleration figures with the 2017 model, but it still packs the outputs and hardware that nudged 0-100km/h below 3 seconds in the past. 
So it is still fast, but what's surprising is that the drive experience never seems to date, no matter how many years have been stacked on between opportunities to hop behind the wheel.
It needs to be said that the 2020 changes are undetectable in isolation, but what made the GT-R feel so special in 2007 still applies today. 
You could criticise it for its harsh ride quality and assortment of whirs, groans and occasional thunks from the drivetrain, but I feel this is part of the GT-R's charm. Has any depiction of its Godzilla namesake ever been quiet and friendly? 
Rather than feeling like it's falling apart, the GT-R's mechanical soundtrack is more of an exciting reminder of how many moving parts are employed to deliver its performance.
And it's still largely the car that delivers this performance, from the responsiveness of the twin-turbos, the excellent calibration of the dual-clutch transmission to the massive grip of four fat tyres controlled by its clever all-wheel drivetrain and array of diffs. 
But regardless of the scale of the role the car plays in its performance, the driver's most important connection, the steering wheel is delightfully round with grippy high-quality leather. The steering itself is sharp and direct too.
There's no other car around that matches its brutal looks with such aggressive performance and thrills for the driver, yet it still feels idiot-proof in its execution. 
Safety
Lexus LC500
8/10
The LC500 has not been given an ANCAP score but there's nothing to suggest it's not incredibly safe.
Along with eight airbags it comes standard with a stack of advanced safety technology such as AEB, lane keeping assistance, blind spot warning and rear cross traffic alert. There's also adaptive cruise control and automatic high beam lights.
Run flat tyres means no spare wheel.
For child seats you'll find two ISOFIX points and two top tether anchor mounts across the back seats.
---
Nissan GT-R
7/10
The GT-R has never been rated by ANCAP and lacks a few now-common safety aids like AEB and blind-spot monitoring. 
It does come with a reversing camera, along with dual front, side and curtain airbags. It's worth noting that the when the Track Edition is optioned with the Nismo interior, the Recaro seats mean it misses out on the side and curtain airbags like the GT-R Nismo. 
Ownership
Lexus LC500
7/10
The LC500 is covered by Lexus' four-year/unlimited-kilometre warranty. Servicing is recommended every 12 months or 15,000km.
There is no capped price servicing, but the first service is complimentary, and Lexus says you can expect to pay $866.95 for the second visit (30,000km), $870.14 for the third (45,000km) and $866.95 for the fourth (60,000km).
---