Hyundai Santa Fe Diesel Problems
Hyundai Santa Fe 2019: Should I buy the diesel version?
Answered by CarsGuide
11 Jan 2020
You can work this out mathematically if bald numbers don't scare you. The petrol four-cylinder Santa Fe is $3000 cheaper than the diesel. In all-wheel-drive form, the diesel has an official combined fuel consumption figure of 7.5 litres per 100km, while the petrol scores 9.3 litres. That means, that for every 100km travelled (based on those official test figures, remember) the petrol will use 1.8 litres more fuel. Based on $1.50 per litre, that means the petrol will cost about $2.70 more to run for every 100km, and that means you'd need to cover roughly 111,000km before you broke even on the extra purchase-price of the diesel. Even then, it's not that simple as the diesel might be more expensive to service and maintain. Either way, though, petrol starts to look good.

That said, you sound like you're in the perfect situation to make the most of a diesel engine. Yes, the turbo-diesel will tow a small caravan better than the four-cylinder petrol Santa Fe and, provided you do at least some country driving every month or so, you shouldn't need to worry about the diesel particulate filter filling up or failing. Country driving will also stretch the diesel's fuel consumption advantage further.
My advice? Drive both and make a decision based on the smoothness of the petrol or the relaxed flexibility and towing smarts of the diesel.
Hyundai Santa Fe 2017: Problems with diesel transmission
Answered by CarsGuide
10 Aug 2018
The diesel is rated to tow up to 2.5-tonne so it should handle your camper with ease. There are a few reports of transmission/transfer case failures, as your mechanic has told you, but it's not widespread, and with a warranty that lasts for five years with unlimited kilometres you should be well covered if something does go wrong.
Hyundai Santa Fe 2013: Diesel servicing advice
Answered by CarsGuide
6 Jul 2016
Your mechanic is living in the past, perhaps because he could be out of a job on servicing your car. The Hyundai has a five-year warranty with capped-price servicing, so you know the service costs before you start, and it's still inside the original warranty period so has factory backing.
Diesel seven seater for towing
Answered by CarsGuide
15 Jun 2015
The Santa Fe gets The Tick, and several friends are very happy with new ones. Kia has also just totally overhauled the Sorento and that's definitely worth a test drive.
Hyundai Santa Fe 2011: Is the diesel good for towing?
Answered by CarsGuide
15 May 2015
You are well within the rated towing capacity with trailer brakes, so the vehicle should be able to handle the hills as long as you approach them sensibly by being in the appropriate gear before you start climbing and don't try and rush it. If you are unsure of the weight of the fully loaded trailer have it weighed at a weighbridge.
Hyundai Santa Fe 2010: Turbo lag issue
Answered by CarsGuide
26 Apr 2013
Finding the cause of an intermittent problem is difficult because it doesn't always occur when the mechanic is there to witness it. It means he's flying blind when attempting to diagnose it. Likewise, if it doesn't happen when the diagnostic equipment is connected everything will indicate normal. The only thing you can do is to persist with the dealer and urge him to continue to seek a solution. It might help if you to set up a video camera in the car and have it running every time you drive the car and record it when it happens. That would show the dealer that it does actually happen and you're not making it up, and might give him some information that might help trace the problem.
Hyundai Santa Fe 2009: Best diesel dual-fuel system?
Answered by CarsGuide
10 Mar 2011
There are many dual-fuel systems available for diesels and they all work by substituting LPG for diesel, and so cutting the cost of running your vehicle. While they generally work well, they must be installed by a reputable company with lots of experience in running a diesel engine on LPG. Many people find they don't get the savings they think they will, and some have damaged their engines, because they can't resist using the extra power the engines develop on LPG. Instead of backing off and using less fuel they keep their foot in it and don't get the savings, and work their engines harder at the same time. If you are considering such a system find someone who has done the conversion and get their experience first hand. You should also be aware that your warranty would be affected should you fit the system.
Search from Over 8,000 questions
Over 8,000 questions answered by CarsGuide
Complete Guide to Hyundai
Santa Fe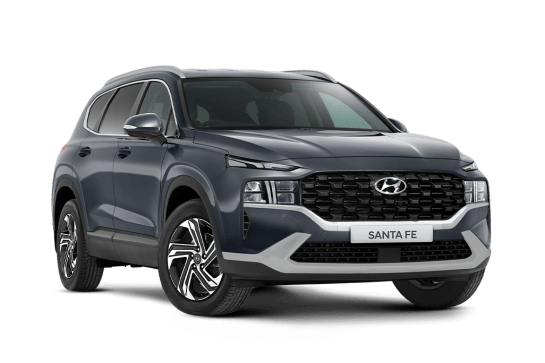 Reviews, price, specs and more