Hyundai Santa Fe 2013 Problems
No car is perfect, but we've gathered everything relating to the Hyundai Santa Fe 2013 reliability here to help you decide if it's a smart buy.
Hyundai Santa Fe 2013: Warranty repair issues
Answered by CarsGuide
28 Jun 2019
For starters it's not a new car; it's six years old. But if as you say it has only done 61,000 km and has been properly serviced by a Hyundai dealer I would approach the company and seek a good will deal that would cover some or all of the cost of repairs. It does seem like a catastrophic failure, so if dealing with Hyundai doesn't prove successful, try your state's consumer affairs people.
Hyundai Santa Fe 2013: Broken transmission
Answered by CarsGuide
2 Nov 2018
The 12-month warranty is designed to give you confidence in the car, but if you've completely lost faith in it then it could be best to sell it and move on.
2013 Hyundai Santa Fe diff failure
Answered by CarsGuide
11 May 2018
Diff failures are not common, but not unknown either. I would try to get Hyundai to help out with the cost, their obligations to support their vehicles don't end when the warranty expires.
Hyundai Santa Fe 2013: Transmission problems
Answered by CarsGuide
5 Aug 2016
Our trade contacts don't report any significant issues on the Santa Fe auto at this time; they've only done low kays to this point. Hopefully Hyundai replaced the transmission under warranty, so you're not out of pocket. Maybe if other Santa Fe owners have had this problem they might contact us and tell us about their experience.
Hyundai Santa Fe 2013: Diesel servicing advice
Answered by CarsGuide
6 Jul 2016
Your mechanic is living in the past, perhaps because he could be out of a job on servicing your car. The Hyundai has a five-year warranty with capped-price servicing, so you know the service costs before you start, and it's still inside the original warranty period so has factory backing.
Hyundai Santa Fe 2013: Steering wheel peeling away
Answered by CarsGuide
12 Oct 2015
You will be getting a new wheel. I have contacted Hyundai Australia and the company admits it has some rare problems, perhaps caused by people's skin types, but is happy to replace any affected steering wheel after a running change to cars for Australia.
Search from Over 8,000 questions
Over 8,000 questions answered by CarsGuide
Complete Guide to Hyundai
Santa Fe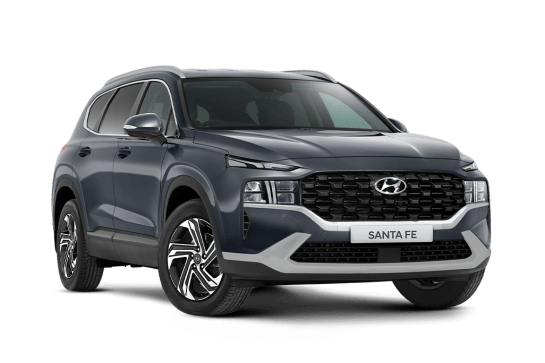 Reviews, price, specs and more