Suzuki Swift manual 2005 review
The year was 1976, and the car I bought, at odds with other selections including a forgettable Fiat and the Honda Civic, was one of 13 that entered the country without any emission controls.
It was neat, fast, affordable ($4300) and versatile. I put one set of tyres on it, one battery and sold it 12 years later for $4200.
Few cars ever felt like that Golf. But the Suzuki Swift gets damn close.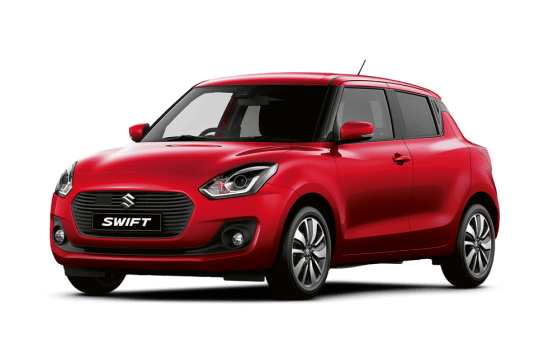 Explore the 2005 Suzuki Swift range
This is enormously surprising because though they have the same roughly crafted credentials — front-wheel-drive engine, five-door body — Suzukis come from different worlds and different eras.
The Swift comes with dual airbags, airconditioning, electric windows and mirrors, and a CD player. I also note that the Swift costs $15,990, plus on-road costs.
In 1976, the Golf cost me the equivalent of a year's gross salary. It had no airconditioning, no electric anything and the tape deck was my option.
In 2005, the Swift is about a third of an equivalent income yet has more equipment, is as quick, is more fuel efficient, has fewer emissions, is safer, has a more compliant suspension, comes with a better warranty and, generally, is a far better buy.
The Swift is nothing like its similarly named predecessor. This one has a sparkling 1.5-litre
engine, room for four adults, and though it has limited boot space, is a flexible unit for carting the family.
On the road, its most endearing feature is the quietness of the engine. Be warned that even when the engine is idling, many novice drivers will try to restart it.
At 100km/h on the freeway, the manual version cruises at just 2700rpm, which means low engine stress and excellent fuel consumption. A refuel shows the Swift sipped just 8.1 litres/100km.
If I were a more gentle driver, there should be no reason why I couldn't hit close to the claimed seven litres/100km average.
Economy aside, the price
includes loads of features that are well integrated into the package.
The ride is supple enough to suit the comfort needs of a young child sitting in the back, while the split-folding rear seat gives the Swift the flexibility to overcome its small boot. The space-saver spare tyre is inexcusable in a car aiming to appeal to a family lifestyle, which includes country driving.
That aside, there's little to complain about. Suzuki Australia is pulling its hair out trying to get more stock, which indicates just how good this car is.
Apart from the base model tested, Suzuki has a premium model with alloy wheels and foglights. An automatic gearbox is optional.
But for the purist who wants a car that can live with city traffic and take the children to school on Monday, there's not a lot better at this price.
Pricing guides
$5,995
Based on 44 cars listed for sale in the last 6 months
Pricing Guide
$2,985
Lowest price, based on 43 car listings in the last 6 months
View cars for sale
Similar Cars
Suzuki Baleno

Mazda 2

Toyota Yaris

Suzuki Ignis